Is implementing green policies a must for the future, or an unnecessary cost in an industry just back from the brink of recession? Four corners of the sector
have their say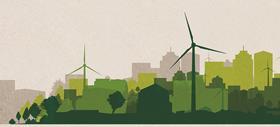 One of the biggest decisions that leaders of construction businesses have to take is around sustainability. Because despite the huge weight of scientific opinion backing the view that global warming is caused by burning fossil fuels, the broad consensus of business opinion towards addressing the problem that existed a few years ago has been in danger of fracturing during the recession.
A combination of growing climate scepticism in the general public, weakening public leadership on the issue, and the financial drivers to reduce cost in the downturn have led many in construction to question how much they should be investing in sustainability skills and services.
So while some firms, such as Lend Lease and Willmott Dixon, to name just two, have made the decision to continue to make sustainability a key part of their offer, others have taken the gamble that, in the real world, clients aren't going to pay a premium for super-green buildings.
But, as the UK emerges from recession, many firms are asking those questions all over again: How important is sustainability going to be? Can it give us a competitive advantage? Will we lose out on work without a strong offer? How much should we invest in sustainability expertise?
To answer these questions, Building, in conjunction with EcoBuild, has asked a number of senior figures in the industry to give us their take on the future of sustainability and the built environment, as well as what the next government can do to give the industry the confidence needed to invest in the agenda.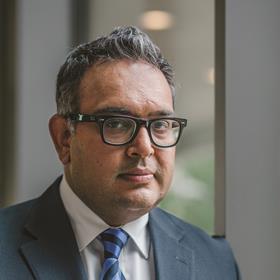 1. The client: Munish Datta, head of Plan A & facilities management, Marks & Spencer
For many, using the word "beautiful" within the context of buildings may not seem like a good fit. But we spend 90% of our time in them, they provide us with a unifying place where we rest, work and play. So it's limiting to think of buildings as purely "operational". I'd rather think of them as environments in which we operate, and to operate to our fullest potential, these environments need to be, above all else, beautiful.
M&S's experience has shown us that a combination of aesthetics, comfortable internal lighting and temperature, access to natural light and nature are some of the characteristics of our most beautiful shops. These environments also tend to be our most efficient buildings - not just in terms of their use of precious resources, but also their ability to be commercially successful. However, we've had to work hard to produce these buildings - creating unity between developers, designers, builders, commissioners and end users, all driven towards a common goal.
The building industry is not naturally set up to think about buildings in this harmonious way; it is disjointed. Each stakeholder in the process is interested in and rewarded for a specific stage of the building lifecycle, thereby preventing anyone to think about it for its life duration. The industry needs to better unify its thinking in order to create beautiful buildings. We need an industry in which every role, from developers to facilities management, is incentivised to design, build, operate and re-use buildings for their life. This means that engineers, for example, are remunerated not just for designing the services, but also on the way the building actually performs in a consistent way and in line with their design intent. Architects are rewarded for creating buildings that are always adaptive and fit for purpose. Builders will have to think about meeting the design requirements in such a way that the building can be easily and efficiently re-formed when its initial purpose is no longer relevant - making full use of all the resources used in its creation. Planners will make sure that buildings remain beautiful within their changing local context. Occupiers will operate buildings as they were intended to be used in their many incarnations.
Of course, there are some excellent examples within the industry of companies who do practise this holistic approach. However, this way of thinking should not be exceptional, it should be standard.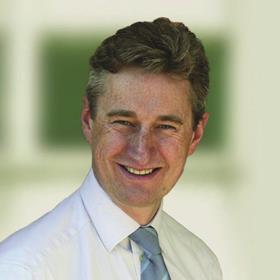 2. The contractor: Rick Willmott, chief executive, Willmott Dixon
Sustainability is no longer a buzz word in our industry; most companies regard it as an important part of how we do business. The challenge now is where to take it next. The drivers that will shape this approach will revolve around demonstrating more clearly to procurers the commercial advantages of choosing
to build more sustainably.
The construction and maintenance of buildings and other structures is responsible for around 50% of UK CO2 emissions, so those firms that can demonstrate innovation in this area - not just in terms of new materials and technologies, but also in techniques which enable occupants to use their buildings more effectively - will be at a significant advantage. This is why we are embracing technologies like Passivhaus - one residential scheme we are building in Camden is expected to save residents 75% on their heating bills.
The 2020 and 2050 deadlines for reducing the UK's carbon emissions are fast-approaching. Some 80% of the homes that will exist in 2050 are already built, so there are big opportunities for our industry in low-carbon retrofit. Whether those opportunities are realised depends on the interventions that the next government chooses to make in terms of regulation and incentives. But the government will need to act fast, as the vital capacity and expertise required are in danger of withering on the vine.
The twin factors of rising energy costs and depletion of finite natural resources will lead to a mushrooming market for recycled materials. That will mean an increase in the value of materials within a building - and a move to designing buildings with deconstruction in mind from the outset.
This circular economy offers our industry tremendous opportunities, by helping us better manage resources (and margins) and by driving the development of new business models. The move to a circular economy model may lead us to a rethink of what we do - from selling products to selling services.
At Willmott Dixon, creating a more sustainable built environment is our headline aim. But for some of our clients, perhaps inevitably after the biggest global recession in memory, sustainable development does not sit at the top of their agenda. Instead, they tell us they want better buildings and added value. Does this represent an incompatibility of aims and aspirations? We don't think so. What does "better buildings" and "added value" mean to them? Lower maintenance and running costs? Happier customers? Higher-achieving students? Stronger communities? These are all truly sustainable outcomes.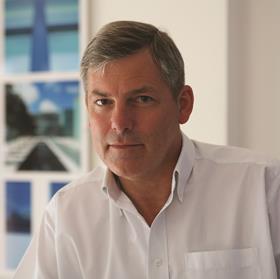 3. The supplier: Peter Caplehorn, deputy CEO, Construction Products Association
There's no doubt that the past few years have been hard for many in the construction industry. Even now some are still just emerging from recession and there is a nagging worry that we could still go backwards economically.
Yet despite these very difficult market conditions, the industry has made some noteworthy progress. The downturn has driven some remarkable innovation; the most noteworthy is the widespread adoption of BIM methodologies. We have seen the delivery of a world-class Olympics. Unfortunately, however, there hasn't been much progress in the area of sustainability, which I fear has instead regressed in many people's mind to that of a "nice to have add-on" under pressure from the bottom line.
Progress in a risk-averse industry is a major challenge. Unfortunately, there are as many failures as successes; some will say failure is more dominant. Hard won progress should be celebrated.
I hope this year and going forward we will see progress at all levels, given the level of optimism. We more than likely will move on from the Code for Sustainable Homes and look at the new world of multiple-level national and international regulations. This should be seen as an opportunity to fill any gaps with solutions from industry.
Innovation is needed to address these challenges, but for this to flourish a mature and stable marketplace is needed. Several parts of industry remain badly bruised from the immediate past and will need greater confidence and certainty in the marketplace before such investment will take place. We cannot make significant progress as an industry until all these market participants are joined up.
There is also a desperate need for a cohesive energy policy that works at national and local levels and delivers practical benefits to manufacturers and consumers alike. Business owners in particular continue to be confused by the constantly changing energy landscape and exclude themselves from the debate or won't engage completely.
Technically, the research into built-environment outcomes, such as those championed by the Zero Carbon Hub, is now demonstrating a reality on the ground that many of us have believed for some time. Namely, that we do not get out the performance we try to design in. The challenge for the industry will be to see this is corrected. Whether our primary focus is keeping our clients happy or preserving the environment, we must break down the silos that too often separate us in the construction sector and instead work across the entire supply chain, from designers to manufacturers to contractors and facility managers and even the building's end-users to ensure we have the most efficient production, the best quality products and then the available skills on-site to make the most of the materials and products.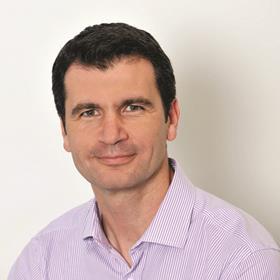 4. The environmentalist: Paul King, chief executive officer, UK Green Building Council
Energy efficiency isn't the only thing a new government should focus on to help create a more sustainable built environment, but it's a pretty good place to start. Try this: "We will reduce [voters'] energy bills by at least £300 per year and create 130,000 new jobs spread across every UK constituency. Through cost-effective investment in all forms of energy efficiency, we can remove the need to build 22 new power stations by 2020, increase the UK's energy security and channel investment into future-proofing our homes and buildings. We can put an end to fuel poverty and halt the scandal of more than 10,000 deaths each winter because those people can't afford to heat their homes." Oh yes, and pick the biggest, juiciest low hanging fruit in terms of carbon emissions reductions too. If ever there was a political no-brainer, surely this is it.
Should a new government commit to spend public money on this agenda? I think the answer has to be yes, but really it's a matter of paying the price of a legacy of inconsistency. That is, industry will now only return to this agenda and invest seriously if it believes that government is really committed to stay the course in terms of policy direction.
When Lord Deighton, the infrastructure minister, said he was "extremely attracted" to the idea of reframing energy efficient retrofit as a national infrastructure priority, he went on to say that, like other such priorities, we need a clearly articulated 30-year vision and a 10-year plan of action and investment. Only then will companies, large and small, which bear the still fresh scars from the slashing of ECO, stop-start incentives and the underwhelming start of the Green Deal, be prepared to reconsider and reinvest.
Let's not forget the German experience: every euro of public money spent leveraged 15 euros of private sector investment and returned 4 euros to the Treasury. It sounds like a pretty good return on investment to me.
Not all regulation is a burden on business, and smart regulation can correct market failures and create markets. So government should follow through on zero-carbon homes from 2016, and zero-carbon buildings from 2019. Industry has had nearly eight years to prepare, and has invested millions in new products and innovative solutions which, along the way, have led to some remarkable improvements in efficiency, the reduction of waste and the creation of valuable exports.
A new government should also use the power it has as the largest construction client and property tenant, by far. It should lead by example to close the performance gap and cut energy waste, thereby saving public money, and paving the way for mainstream adoption by industry.
There's a great deal a new government, of whatever hue, can do to create the conditions in which a sustainable built environment industry can thrive. Frankly, to do anything else would be to squander an opportunity for growth the UK simply cannot afford.