New high-end residential properties need climate control systems that fit quietly and almost invisibly into buildings while responding to the varying needs of occupants. This guide, sponsored by Daikin, explains the range of solutions available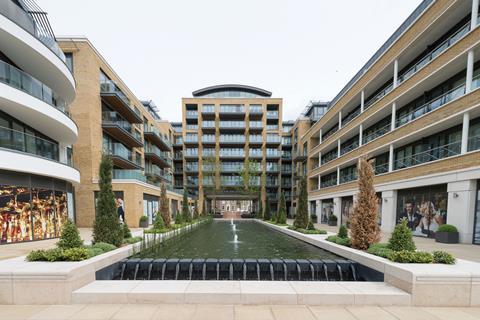 For high-end residential properties, aesthetics and space are crucial considerations. Architects are designing very clean interior spaces for discerning clients, so while there need to be effective climate control systems – which include indoor or outdoor units – these also need to be discreet.
For urban developments, space is at a premium so systems need to be compact. Water-cooled VRV systems provide a solution as there is less equipment that needs to be housed on rooftops or in basements.
Inside the building, it is best to select compact indoor units that offer the flexibility to be placed where most convenient and discreet.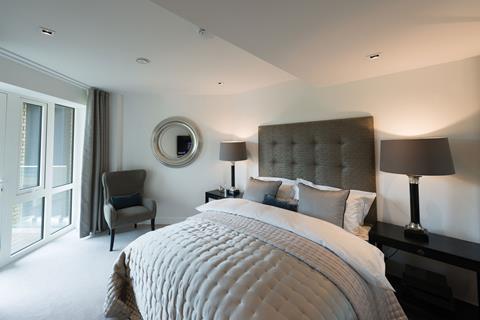 Ease of use and maintenance is important for residential customers. Smart controls with remote monitoring provide simple operation and allow performance to be tracked to identify issues early.
When designing climate control systems for high-end residential properties, there are two key factors that need to be considered, says Martin Passingham, product and training manager for DX at Daikin UK.
The end-user's experience obviously needs to be taken into account, and there are planning and building aspects as the building is coming together or being refurbished.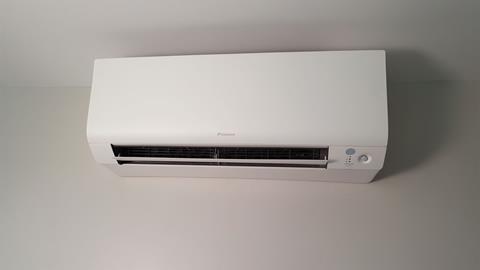 In terms of the user experience, there are three main elements, says Passingham:
Comfort
Visual impact
Ease of control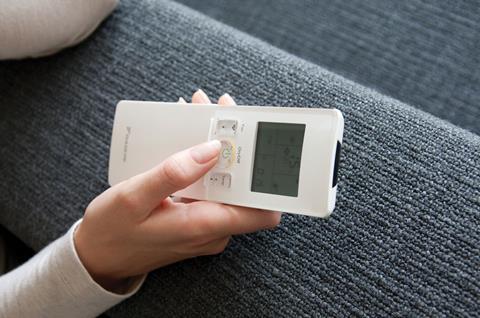 Designers need to consider what use will be applied to a particular space, says Martin. Is it going to be a lounge area, a bedroom, a gym or an indoor cinema? It is important to take into account the anticipated occupancy of the space and how often it is going to be used.
"Variations in usage will also need to be considered," says Passingham. "Is the room going to be occupied at certain times of day, with peaks in the morning or the evening? Or will it be in use all day and empty at night? Will it only be used in the evening? During the week but less so at weekends? And so on."
Systems may need to provide quick cooling, depending on changes in occupancy, or be able to respond to greater amounts of heat generated by more people with a higher cooling load. Alternatively, an area such as a bedroom may require a lower load, so heating and cooling systems should be designed accordingly.
Consideration also needs to be given to the orientation of the building. If it is south-facing and getting sunlight all day, the system will need to cope with a lot of solar gain. It will need to be set up to work harder, says Passingham.
"But if it is north-facing the reverse will be true and the system will likely need to generate more heat. There are also occupancy levels, the likely presence of computers and other electrical equipment and the number of windows in a room to be considered," he says.
"Systems need to be flexible enough to cope with changes in application and the time of day. A good designer will consider these and ask the client detailed questions about the likely use of a space well in advance."
Visibility options
Another element to consider is how visible the unit will be. If a system is to go into a new structure, air-conditioning units can be built into the walls to conceal them and connected via pipework to an outdoor unit. "Residents don't want to see the mechanics of these systems, and slimline designs offer the opportunity to conceal them," says Passingham.
When it comes to installing units in a refurbished property, the designer and installer often have to take a different approach. For minimal aesthetic impact, customers can opt for a floor unit. These can be built into a cupboard and covered with a grille.
Another solution is to mount a unit on a wall, the size and power of which will depend on the comfort load. Daikin's wall-mounted units can be small enough to be aesthetically neutral and come in a range of colours to match the surroundings.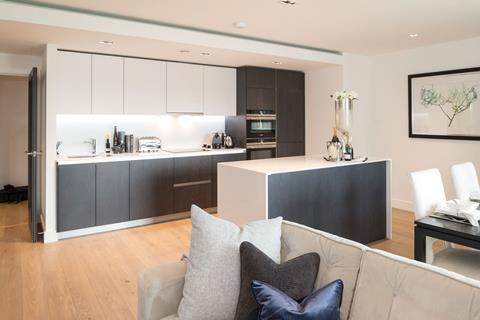 Controls
Technology is advancing the way people control the heating and cooling in a particular room. Original wall-mounted control units have been replaced by remote handsets, similar to those used to operate TVs and other electrical appliances. These are in turn being challenged by apps, which offer householders greater convenience.
"Apps are proving increasingly popular," says Passingham. "If you're heading home after work or a holiday you can set the system to cool or heat your home ready for the moment you open the door."
Planning considerations
When considering what sort of heating or cooling system to put into any new or refurbished building, planning regulations inevitably come into play. There are a number of constraints that limit what installers can do. These cover factors from line of sight, which takes into account whether units interfere with the views of neighbouring residents, to the level of noise emitted by a unit.
In London, parapet walls tend to be one metre high. Daikin offers a single-fan mini-VRV unit, which is lower than the walls – 823mm high – and satisfies strict planning criteria.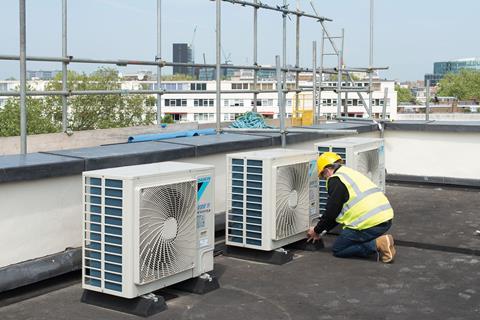 Meanwhile, noise emanating from heating or cooling units can be an issue. Many local councils stipulate that the noise level from units is 10dBA below that of the surrounding background noise level, says Passingham. "Councils will send out enforcement officers to check that units do not breach those limits. Designers and installers have to be mindful of this."
When considering the location of the outdoor unit flexibility of location is all important, whether it is located discreetly at the end of a garden or hidden from sight. Longer pipe runs are available that can meet these requirements.
The unique VRV-i has no outside component. Air is drawn in and across the unit, which is located inside, and out through another grille, while the compressor can be located somewhere else in the building. This strategy removes the need for a unit to be attached to the outside of the building, satisfying situations where planning would have prevented an external solution.
In residential tower blocks space is at a premium. Valuable car parking space can be created by minimising the size and location of a heating or cooling unit. Increasingly, developers are using roof space to create lucrative rooftop penthouses, so it is very desirable to locate plant elsewhere.
This is where water-cooled VRV systems come into their own. A water loop can be created from anywhere in the building, drawing water through the structure and into any part of it. The combined water and refrigerant system allows energy to be reclaimed by using heat created by occupants and recycled through the system for use elsewhere.
Meeting demands
Designers and installers of heating and cooling systems need to be mindful of the intricacies of the planning system in order to create networks that can satisfy the demands of a local authority.
This has to be achieved in tandem with meeting the challenging requirements of the end-user.
However, with careful planning, and building a meaningful relationship with the right supplier, the outcome can be a solution that matches the expectations of the client and generates repeat business for the installer.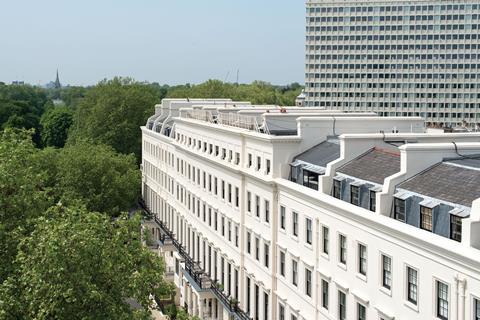 Hyde Park Gardens
A 960mm parapet wall nearly scuppered plans to air-condition apartments in the multimillion-pound redevelopment of a listed five-storey house in London's Hyde Park residential area.
Planning constraints meant that the heat recovery condensing units originally specified for the second, third and fourth floor apartments were too tall to go on the roof behind the parapet wall. With air-conditioning a key specification for the luxury apartments' bedrooms and living areas, installer Hoveair recommended that the equipment specified manufacturer be changed to Daikin throughout the building.
The choice of Daikin's 823mm S-series low-height mini-VRV heat pumps, which top out at just 918mm after mounting on 95mm rubber bearers, satisfied building control and subsequently gained its approval.
Designed especially for areas of high-density residential properties, including much of London, the compact S-series are the lowest-profile VRV units on the market. They bring single-phase 4hp or 5hp VRV systems into contention for sites with limited space and typical inner-city elevation control restrictions.
'Invisible' units
The mini-VRV units can be installed behind parapet walls or on balconies – so they are effectively unseen. The units are also pleasantly quiet at 51dBA and 52dBA respectively. And at just 94kg they are easy to move into position.
In addition to working with Daikin fan coil units, the mini-VRV units can be connected to other products such as air curtains and air-handling units.
London-based contractor Hoveair has been working with Daikin systems for more than 30 years and is a D1+ installer. Hoveair was formed in 1984 to deliver innovative solutions in a wide range of applications.
A maintenance division was formed in 1998 to meet warranty commitments following installations for a comprehensive client base.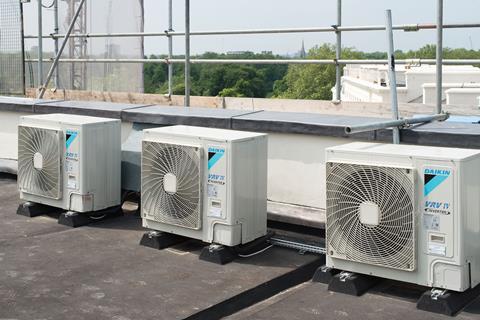 Space limitations
Hoveair project director David Collins says: "We were awarded this project because our innovative design solution could overcome the difficulties of renovating a listed building in a prestigious area of London.
"Selecting this equipment has enabled us to provide heating and cooling in each of the apartments in an energy-efficient manner. It also enabled us to overcome the urban [space] limitations by having a significantly smaller footprint, lower profile and limited noise. The Daikin mini-VRV unit helps ensure compliance with the stringent planning conditions for this project.
"We will definitely consider this solution for future residential projects."
He continues: "Heat recovery systems were originally specified to give future residents the flexibility to use cooling and heating simultaneously, if needed. The mini-VRV heat pump systems provide either heating or cooling, but we have kept the flexibility by providing each of the upper apartments with two systems – one for each living area and one for the bedrooms.
"The large apartment beneath is air-conditioned with a conventional Daikin VRV Heat Recovery system served by a 16hp condensing unit discreetly positioned at the rear of the building."
The apartments have a mix of discreet, concealed fan coil units – including wall-mounted vertical chassis units and medium static ceiling units – so that the air-conditioning is almost as invisible indoors as it is outdoors. All the apartment systems are independently controlled by Daikin I-Touch Managers, which are linked to a building management system.