Big contractors are hungry and have moved into waters normally the preserve of SMEs. What's more, they've got no plans to leave, even when the more prestigious projects come back. Clients are delighted, but small firms could see yet more of their work gobbled up
Small and medium-sized companies have got used to the big fish swimming in their pond. After all, competition for construction work is fierce and it's no surprise that main contractors have been turning to small and medium-sized jobs to boost their workload and finances. It's what happened in previous downturns and once things pick up, the big boys usually go back to their major projects, leaving the surviving smaller firms to regain their foothold on the lower-value schemes. But what happens if the main contractors don't return? What if they become a permanent fixture in the lower-value market?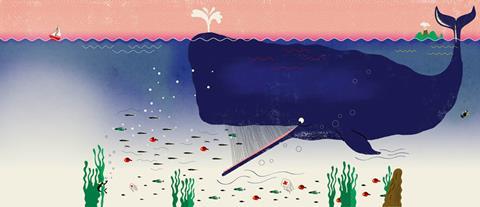 Need for flexibility
In February, Lend Lease Europe's chief executive Dan Labbad announced that the group would be focusing on small and medium-sized jobs as competition for big schemes continued to hot up. And in July, Skanska, one of the biggest building contractors in the world, announced that it was doing the same - following its decision in December last year to set up a residential arm. And this is not a temporary measure to boost workload in tough times; it is a permanent plan. Paul Heather, managing director of Skanska's London and South-east portfolio, explains: "We used to just have a great name in terms of larger commercial developments. But that's not all you'll be seeing now - we need to diversify."
"Going for the big schemes is OK until you hit a recession and then the large projects aren't out there," adds John Crawley, Skanska's London operations director: "Then you are on a learning curve to try and pick up other smaller-sized jobs - in a recession. And that's a tough thing to do."
So instead Skanska is working on building up a portfolio of small to medium-sized jobs and key client contacts over a number of years in the capital and the South-east. The firm hopes the strategy will not only give it more breadth of work and security in the short term, but will also put it at the top of the pile with clients for smaller jobs when tough times hit again in the future. All this while continuing to bid for those traditional big schemes.
Skanska and Lend Lease are not the only contractors that have decided to home in on smaller schemes as a long-term plan.
Fit-out contractor ISG is currently developing a plan to allow it to work across jobs of all sizes for optimum security. And an industry source at a major consultancy firm adds that big contractors, including McAlpine, have been noticeably more active in going for smaller jobs: "We are seeing the large contractors going for schemes around £20m and lower which, considering these are real industry giants, seem quite small compared to the developments they would usually focus on."
The expectation is that the number of large firms working in this way will only increase: "I wouldn't be surprised at all if we see more and more big firms following suit," says Tony Williams from Building Value. "This is a cyclical industry and the strategy makes good business sense."
The Skanska model
So how does Skanska plan to win work of all sizes on a long-term basis? The new Skanska model is to "maintain a spread of job security beyond the recession", explains Heather. "We don't want to slip back into just going for the larger commercial projects all the time."
Broken down, Skanska's London and South-east division will now go for jobs that fall into four value brackets: £5m-£15m, £15m-£40m, £40m-£80m and £80m plus. The group is quick to point out that this plan does not mean a shift away from larger jobs - it's more a balancing act between schemes of all sizes. Or, put another way, it's after everything. So far, the new plan is paying off. It's just completed work on the Heron Tower - one of the City's most high-profile projects - and at the other end of the spectrum it has also won a number of smaller schemes, including the £8m Poland Street scheme in London's West End and the £15m central London Waterhouse Square project.
Handling the transition from big-build specialist to all-rounder may take some time. Heather says it will come down to developing strong client contacts across projects of all sizes, building up a portfolio of smaller schemes and waiting for people's perceptions to change.
Skanska's operations director Gary Clifford adds: "The problem when you have the big, sexy jobs is that they do hog the limelight and people focus on them. You suffer a bit through your own success."
Building Value's Williams says: "For a long time now I have called the SME space 'the killing fields'. The big boys are increasingly swooping down to win smaller schemes and they have the resources and wider overheads to do so very successfully. What is really interesting though is if big contractors do start taking a more permanent view when it comes to working on the smaller jobs. It's a sound strategy from a corporate point of view."
Clifford says that he is already noticing competition hotting up, suggesting that large firms are starting to follow Skanska's lead: "We've noticed competition getting fiercer over the last six months and we're up against more of the larger contractors. There are definitely some out there emulating the Skanska model and trying to be more diverse. They weren't doing it before us."
Spoilt for choice
For clients, the more main contractors going for smaller jobs the better, as it gives them a wider pool of well-known talent with strong track records to choose from. And if larger firms want to work on building up more experience in these sectors over longer periods of time, that's better still.
"Clients must be rubbing their hands together," says Williams. He adds that clients are likely to get work done cheaper than ever before from high-profile, well-known contractors if this trend continues. The more that enter the market, the fiercer the competition will get, driving down costs - all good news for the client world.
Derek Baillie, project director for Land Securities' retail division, says: "We are definitely seeing this trend growing. The financial security of having larger, well-known contractors bidding for smaller jobs is great. The bigger the contractor, the more experienced the staff - particularly when it comes to city centre projects."
Another London-based developer adds that while their tenders are won based on which firm can deliver best value for money, the security that comes from working with a larger firm with more stable finances and a well-respected brand and track record is "not something to be ignored". The developer agrees that most clients are going to find working with bigger companies on small and medium-sized schemes "highly attractive".
Impact on SMEs
There is, of course, one group of companies for which this new strategy spells disaster: SMEs. After almost two years battling for work in an increasingly competitive marketplace, the possibility of large firms targeting smaller jobs as a long-term strategy will come as a huge blow and force them to think seriously about consolidation.
Roger Skehan, chief executive of £1.4m company Oddy Builders, says: "Access to the market is already very, very difficult for us and if you have companies such as Skanska and Lend Lease swamping the markets we traditionally operate within on a long-term basis, it will be very damaging. It definitely poses a real threat."
Brian Berry, director of external affairs at the Federation of Master Builders, adds: "This potential emerging pattern is very concerning for SMEs and it reflects the way the industry is moving. The government is trying to drive down costs, which is great in terms of reducing overall prices, but it means traditional SMEs are getting squeezed out.
"Competing with the big boys is hard for SMEs and plenty of our members are already struggling. These sorts of decisions by industry giants to go for work traditionally won by smaller companies on a permanent basis will make the marketplace very crowded. My advice to SMEs now would be to either create a consortium or find niche markets to make their mark."
Building Value's Williams agrees that unless SMEs act now, this increased pressure from main contractors is likely to be the final nail in the coffin: "If I were an SME, I would do what Apollo and Keepmoat are doing and come together. Consolidation will be the only real chance of survival these firms have against the big contractors. It's very hard for them because even if they are very good, a client will look at them compared to a big company with a very well-known brand and say: 'Are you really going to be around in 18 months in this market - can you be absolutely certain?' And most won't be. Big contractors have a huge advantage there, and they will make the most of it."
Company profile: Bovis Lend Lease
Europe chief executive: Dan Labbad
Executive director UK: Michael Dyke
Turnover: £449m (for half year ending 31 December 2010)
Pre-tax profit: £5m (for half year ending 31 December 2010)
Number of staff: approx 3,000 (UK) 7,500 (worldwide)
Number of offices: 93
Countries active in: 29
List of five key, current projects
Olympic Athletes' Village: developing five blocks estimated to be worth £200m combined
Scottish National Area: the new £112m events centre in Glasgow will be among the top five arenas in the world
North East Quadrant: a £150m mixed-use development located at Regent's Park
Teeside energy-from-waste facility: design, build and operate facility with two other firms in a PFI contract worth £727m
Tithebarn town centre scheme: a £700m retail-led project located in Preston town centre