As British Steel waits with failing hope for a buyer to rescue it, thousands of workers look on anxiously, fearful for their jobs. But they're not the only ones worried – the UK construction sector is also concerned about the impact on our own industry.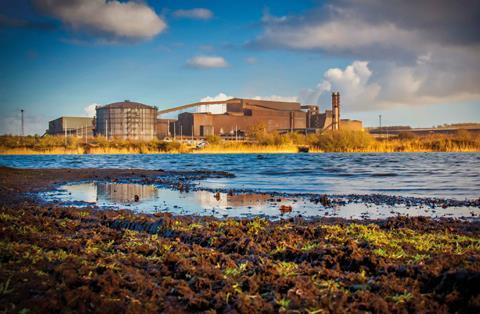 You'd be hard pushed to find a more powerful symbol of Britain's industrial decline than the collapse of British Steel, which went into compulsory liquidation last month after being wound up in the High Court. The company's declining fortunes reflect a steel industry that is a shadow of its former self.
In 1970 the UK produced 28.3 million tonnes of steel. Last year it produced just 7.3 million tonnes – the lowest amount since 1933. An industry that employed some 320,000 people in 1971 now has just 32,000 workers.
A combination of falling steel prices caused by cheap imports; high production costs; a weakened sterling and uncertainty due to Brexit has hastened the demise of British Steel. Its entry into administration has put at risk the jobs of its 5,000 workers, not to mention those of 20,000 people in the supply chain.
For now, British Steel is continuing to trade, insisting on its website that it is "open for business". But for how long?
The Official Receiver is now in charge of the company following a breakdown in rescue talks between the government and owner Greybull Capital, which was looking for a £30m injection of cash.
Private equity firm Greybull bought the European Long Products arm of the business, based in Scunthorpe, from Tata Steel for £1 in 2016, then renamed the business, which was previously known as Corus, British Steel.
At the end of last month, the Official Receiver said it had made contact with more than 80 potential purchasers, which are believed to include JSW Steel, the Indian firm which Severfield has a joint venture with to carry out work in the country.
But a buyer has yet to be found, and the deadline for bids – originally set for 12 June – has had to be pushed back to the end of this month.
If no buyer is found, the firm will be wound up.
"Steel is a critical sector and it's vital to have A source of supply in this country"

John Beck, Apollo Scaffold Services
Construction could suffer collateral damage if the company cannot be saved, with fears that its collapse will lead to higher steel prices in the long run. Just ask Network Rail, which gets 95% of its rails from British Steel's Scunthorpe plant, or the modular housing companies using steel frames.
Building has spoken to leading experts, contractors, building firms, union officials and businesses in the supply chain to see just what the end of British Steel might mean for the country's construction sector.
"The collapse of British Steel is potentially yet another unwelcome blow to an industry facing challenges at every turn"

Richard Steer, Gleeds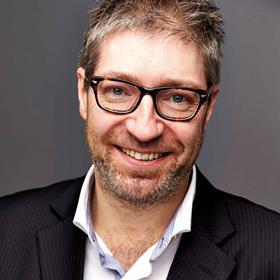 David Bailey, professor of business economics at Birmingham Business School in the University of Birmingham
"Scunthorpe is thought to supply around half of steel sections used in UK construction. It genuinely is a 'foundational industry' for the UK economy. Its passing would mark the end of an era for the UK's ability to supply steel for construction. Future construction would be, well, less British."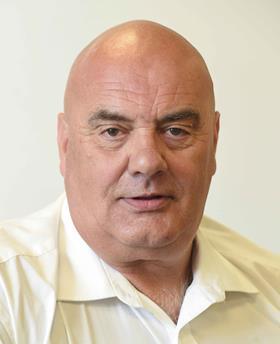 John Beck, managing director of Apollo Scaffold Services
"Steel is a critical sector and it's vital to have a source of supply in this country. We tend to buy our steel from local specialists who source most of the material from the EU and a small amount from Turkey. If it was available from a local producer we would buy it."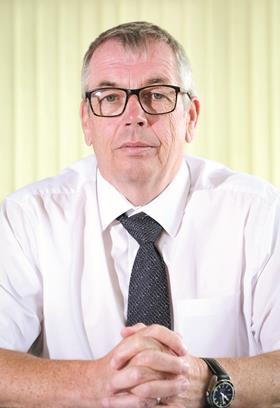 Simon Boyd, managing director of steel construction firm REIDsteel
"Our company has relied on British Steel for the majority of its 100-year history and we continue to do so through our stockists. If British Steel failed, independent medium-sized firms such as ours would survive and still be able to source steel from our stockists. But it would be an absolute disaster for British manufacturing and our national infrastructure as well as our strategic national industries such as defence and shipbuilding. We would be reliant on imported steel and unable to supply the raw materials for these vital industries. We must not let the company fail. If our government does, it will be the biggest act of self-harm imaginable."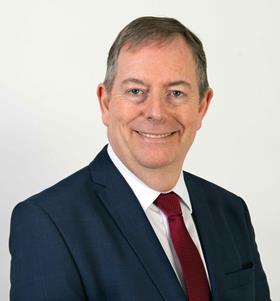 Simon Carr, managing director of Henry Boot Construction
"There's not currently a major impact on the industry; what worries me is what's to come – it's that loss of UK capacity which does introduce further risk in terms of exchange volatility, good and bad. But when you're pricing a job and you're trying to anticipate what prices are going to be in six months', nine months' time and then you've got an additional uncertainty, it is particularly unhelpful."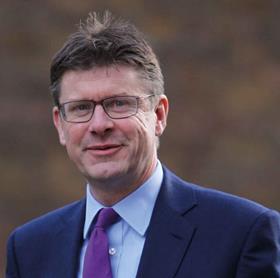 Greg Clark, secretary of state for business, energy and industrial strategy
"Our first priority is to continue to support the Official Receiver through the sale process as he aims to find a suitable buyer for the company, and to safeguard jobs. British Steel's highly skilled and talented workforce have, despite facing an understandably worrying time, continued to lead the company to record levels of steel production – testament to their commitment and hard work. The world will always need steel, and British Steel is amongst the best in the world."
Life and times of British Steel
2019: In April, business secretary Greg Clark confirms a £120m government loan to enable British Steel to pay an EU carbon emissions bill. Just weeks later, the company goes into administration
2018: British Steel announces the biggest single investment in its manufacturing operations in a decade, with £50m to upgrade the Scunthorpe Rod Mill
2016: Greybull Capital buys Tata Steel's Long Products Europe business, with the new company called British Steel
2007: Tata Steel buys Corus
2002: Corus shuts down Ebbw Vale steel mill
1999: British Steel merges with Koninklijke Hoogovens to form Corus
1992: British Steel announces the closure of its Ravenscraig steel plant, ending steelmaking in Scotland
1988: BSC is privatised and renamed British Steel
1980: BSC closes the Consett, Corby and Shotton steelworks
1973: The government announces plans to concentrate the steel industry in Scunthorpe, Sheffield, south Wales, Teesside and Scotland
1967: The Iron and Steel Act nationalises steel production and the British Steel Corporation (BSC) is formed, with 270,000 employees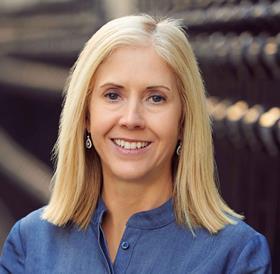 Sarah McCann-Bartlett, director general of the British Constructional Steelwork Association
"The structural steelwork sector values British Steel incredibly strongly. However, if the worst should happen, the effect on the construction sector and its clients is likely to be negligible. The UK's stockholder and distribution sector are currently holding strong levels of stock because they've been preparing for Brexit. And the major European mills supplying steel to the UK have the capacity to service the needs of the UK structural steel market."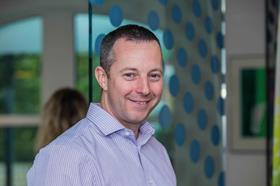 Jamie McKechnie, group procurement director at Wates
"We believe that if a solution can't be found, and British Steel is lost from the supply chain, the wider market still has sufficient capacity to service the UK construction sector's needs. However, we do have concerns in the short to medium term about the potential for inflationary pressures as the sector readjusts, and this situation may be compounded depending upon the outcome of Brexit."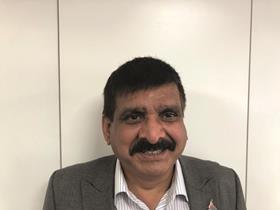 Harish Patel, national officer for base metals and foundry at trade union Unite
"Scunthorpe is the only facility in the UK where we've got the heavy end products – so you're talking about the steel girders in construction, angle irons, the rods used in concrete for reinforcement, and the rail tracks which Scunthorpe supplies to Network Rail. [Closure] will have an impact on the construction industry because what they will have to look at is other sources, and certainly in the UK we haven't got any other facility that can do that."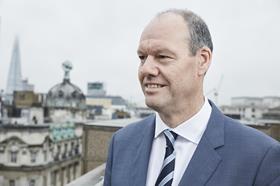 Mark Reynolds, chief executive of Mace
"I don't see anyone buying them. It will probably have an impact on prices because, like anything, when there's less capacity in the market people use it as an opportunity. What we've got to try and do is protect the jobs, quite frankly. There are a lot of good people there who need to be looked after. I think that's the biggest thing, because what we don't want is to lose skilled people. That's the key thing that we've got to focus on."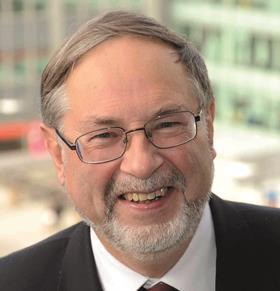 Professor Roderick Smith, former president of the Institution of Mechanical Engineers
"It is clear that very soon in the future we will not be able to produce the bulk steels needed for rails for our railways, sheet steel for our automobiles, and structural steels for HS2 stations and Heathrow's expansion, and so on."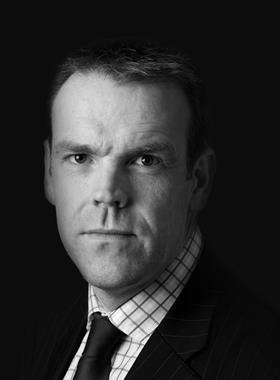 Gareth Stace, director general of British Steel
"The outlook for steel demand and consumption in the UK, and across the globe, remains positive. Economies around the world continue to require increasing volumes of steel and the UK sector stands ready and able to supply high-quality products to meet this demand. We must remember the steel industry is an enduring, resilient one: we have been the bedrock of the UK's industrial landscape for 150 years since we pioneered mass steel production techniques, through to today and for the future. There is no reason why this should not continue to be the case for many years to come."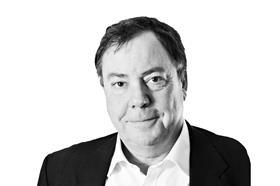 Richard Steer, chair of Gleeds
"While unlikely to have an effect on worldwide steel prices, British Steel's primary Scunthorpe steelworks site does provide almost half of the steel sections used in the UK, so any closure of that one site alone is going to negatively impact on contractors and the industry as a whole. All in all, the collapse of British Steel is potentially yet another unwelcome blow to an industry facing challenges at every turn, from the cost of raw materials to the availability of skilled labour and the uncertainty brought about by the looming Brexit deadline. It is something we did not need."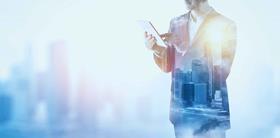 Building Live Club: Digital futures and managing risk
On 4 July at 3pm our second event of the Building Live Club will take place at the Bloomsbury Hotel, London. In this half-day conference we reveal the results of Building's 2019 Top 150 contractors and housebuilders, what this says about the state of the industry and how it can make the transition needed to improve performance.
Our expert panel includes:
Kate Ives, development director at Wates Residential South
Paul McNerney, director of core projects at Laing O'Rourke
Dale Sinclair, director of technical practice at Aecom
Simon Tolson, senior partner in Fenwick Elliott
Will Waller, head of market intelligence at Arcadis
To view the full programme of the conference on 4 July at the Bloomsbury Hotel, London, and to book your tickets, visit:
building-live.co.uk/digital-futures/
Early bird rate only £99+ VAT