Transport for London is set become one of London's biggest commercial and residential developers
Sponsored by Mott MacDonald
Winner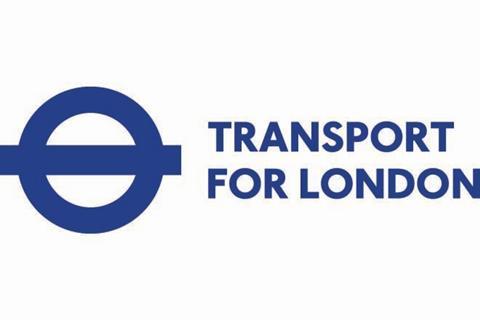 Transport for London
Long-standing client Transport for London has branched out in a big way this year. The client has selected 13 partners for a programme that will see it become one of London's biggest commercial and residential developers, in a plan to generate cash to plough back into transport improvements through developing 300 acres of land. TfL has been praised for the partnership approach it is taking, which will see it take a typical stake of just under half of each development; a move which industry leaders believe will promote a long-term view of development often lacking in the capital. With its first three schemes in for planning, and expected to deliver more than 600 homes and generate £100m to reinvest in the transport network, TfL has wasted no time in getting going.
RUNNERS UP
Great Portland Estates
Central London commercial developer Great Portland Estates is delivering its largest-ever development programme, totalling 1.4 million ft2 of space. This year, the client achieved planning permission for a £350m redevelopment of the former Royal Mail depot behind Oxford Street, having signed up Facebook as sole tenant of the scheme's office space. At the same time as expanding its pipeline, GPE has taken strong leadership when it comes to improving conditions in its supply chain, introducing a robust supplier code of conduct covering approaches to sustainability and ethical working practices.
Network Rail
The £600m redevelopment of Birmingham New Street station, expertly managed by Network Rail, ranks as one of the most logistically challenging construction projects of recent times. The station had to remain open during its transformation from 1960s eyesore to shimmering landmark interchange; a feat which added to an already complex construction programme which involved the demolition of 13,500 tonnes of concrete and the erection of 200 tonnes of steel. In the same year Network Rail also opened a swath of its London Bridge renewal to the public.
Thames Water and Tideway
Thanks to Thames Water, the UK water industry's biggest infrastructure project is now underway, with London set to receive a much-needed overhaul of its Victorian sewage system. The £4.2bn, 25km "super sewer" faced a difficult birth, overcoming local opposition during the planning process and complex questions over funding. Thames Water's vision and leadership, however, got the project away: an investment deal was inked last year, the main construction packages have been awarded and the project has been transferred to newly-created delivery company Tideway.
University of Cambridge
North West Cambridge Development team
Over the last year, the North West Cambridge Development team has procured £330m of construction contracts as part of a £1.2bn mixed-use development programme to create an urban extension to Cambridge. The client has embedded sustainability in its approach, with all homes being built to Code for Sustainable Homes Level 5, and all non-residential buildings to BREEAM "excellent". By forging close dialogue with its supply chain, the client has been able to progress its programme despite cost rises in the market.
University of Hertfordshire
The University of Hertfordshire provides a shining example of investing in future generations despite a tough financial backdrop. As a result of an uncertain funding climate and education policy changes, the University is seeking to invest £400m in its estate without increasing its borrowings. Its resulting strategy – named 2020 Estates Vision – has seen it raise funds through a zero-carbon student residences scheme, and generate £4m a year savings through reforming its services contracts. The money it is putting back into its estate has over the past year resulted in a £35m BREEAM "outstanding" science building.