Read about the winner and runners-up of this year's Digital and BIM Initiative award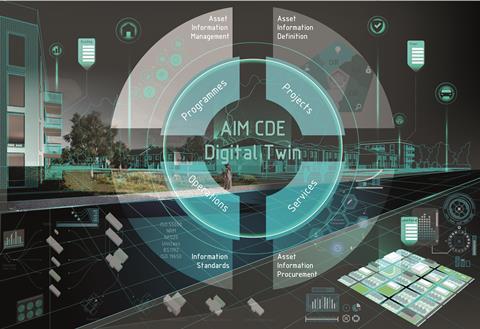 Winner: Strategic design for the Defence Infrastructure Organisation
Mace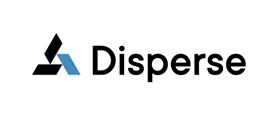 Last year Mace was tasked with a research and development project to create a library of the Defence Infrastructure Organisation's common building typographies. The digital library is comprised of customisable virtual construction components, spaces and buildings with capital and operational cost data. Information from the library can be passed on to contractors to make digital twins for final projects.

Runners-up
Chorus specification platform
NBS
With the ever-evolving requirement for project teams to work on documents simultaneously and remotely, NBS created a tool to capture the golden thread of information in one place. Chorus, a cloud-based platform, integrates with leading 3D design tools such as ArchiCAD and Revit and data tools such as Viewpoint and BIM 360. It also synchronises with Uniclass 2015 to ensure its users adhere to up-to-date government standards.
Digital and BIM algorithms for fire-stopping validation
Ridge and Partners
In response to the requirement for design validation against tested fire-stopping products, Ridge developed a process using BIM models to check compliance of fire-stopping detailing for all M&E services passing through fire compartments. Checking service penetrations through walls, floors and roofs against tested solutions, the model feeds identified spacing issues back into the design process for non-compliance to be resolved.
Digital environmental engagement platform
Mott MacDonald, on behalf of MTEW consortium
This Crossrail 2 environmental impact assessment is a website rather than a paper document, to boost public and stakeholder engagement. For a broad audience on a megaproject proposal, the platform lets users rapidly access information – presenting key details geographically or thematically – and review BIM and GIS information without specialist software.
Digital project delivery
John Sisk & Son
Having previously relied on client requirements to use digital tools, John Sisk & Son decided to set up a common baseline for using innovative technologies across all projects, including 3D BIM to manage design co-ordination. Key members from across the business created a digital project delivery supporting team to assess the digital performance of all current and upcoming projects, and used this to develop guidance and procedures for future projects.
Intelligent Communities Lifecycle
IES
With the built environment accounting for 40% of the world's energy use, IES wanted to create a tool to improve building efficiency. This tool, which creates a digital twin of a group of buildings, allows users to simulate their lifecycle, analyse energy performance, and assess the impact of community-wide solutions such as district heating networks and renewables. Its use at a Singapore university resulted in energy savings of 31%.
M23 J8-10 smart motorway BIM station
Kier Highways
To combat blockers to successful BIM implementation, Kier Highways developed a central "BIM station" where the 3D model for the smart motorway is open to be instantly reviewed by the project team. The touch screen display overcomes remote access and software challenges faced by the team, in addition to providing an opportunity to spot problems and collaboratively solve them earlier in the process.
Smart Connected Buildings
BIM Academy
Housing associations collectively manage more than 3 million homes but often lack insight into building performance. Smart Connected Buildings is a data platform using 3D models, sensor data and user feedback gathered using apps. It collates information on energy consumption, temperature and humidity levels, which is then used to highlight patterns of behaviour and environmental metrics indicative of fuel poverty and poor living conditions.
VirtualView™ at Ebury Place
Virtual Viewing
VirtualView™ provides future homeowners with the ability to see 3D designs of their home on mobile and tablet, allowing end users to add new information such as changes to fixtures and fittings or a change to the colour of the walls. The app also allows occupiers to upload video clips of DIY or approved repairs, saving time and cost for the occupier and the housebuilder, which at Ebury Place is Taylor Wimpey.
Waste management automation
Reconomy
With responsibility for managing more than 100,000 waste movements per month, Reconomy has reduced in-house administration by fully automating its waste management processes. It uses a variety of apps for customers to place and amend orders, track movement data and automate invoicing. Customers are now able to place orders 50% faster than by email and are able to report accurately on sustainability and waste management targets.