Read about the winner and runners-up of this year's Office Refurbishment Project of the Year award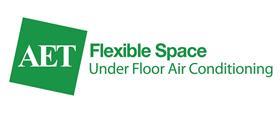 Winner: The Bower
Entered by AHMM
AHMM has a forte in developing pioneering office designs, and its landmark White Collar Factory in east London helped kick-start modern office trends by reinventing the contemporary workplace as a stripped-back, flexible and sociable environment inspired by industrial efficiency. Across the road from the White Collar Factory at the Bower, its manifesto has been applied to the trickier challenge of refurbishing an existing building. A pair of belligerent 1960s glass and concrete slabs have been transformed by a fresh facade, complete with a new footprint to break the monotony of the original elevation, while interiors have been laid bare to the concrete floor and suspended ceilings removed to create a workplace of discreet services and streamlined spaces.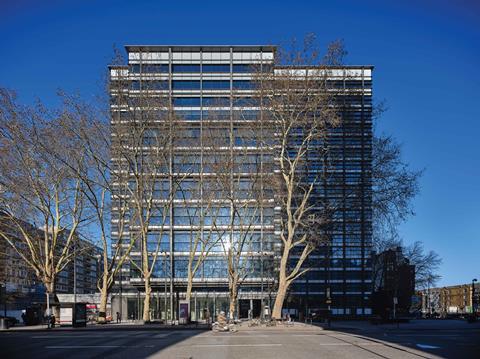 Runners-up
Bracken House
Entered by John Robertson Architects
Refurbishing one of the City of London's seminal heritage office buildings after a previous showcase refurbishment that took place just 30 years ago is no easy feat. But the latest renovation of Bracken House executes this revamp with a combination of deference and diligence. The 1950s building retains much of the high-tech industrial character that Hopkins famously applied to it in the late 1990s refurb, but this intervention seeks to protect this heritage while improving circulation and legibility. Measures to realise this include a pair of new lightwells that help rationalise the level changes and access between Hopkins' work and the original building, alongside a generous roof terrace offering key amenity space and a stunning view of the adjacent St Paul's cathedral.
LABS House
Entered by Od Interiors
This project sees the comprehensive development of a nine-storey neo-Georgian office block near the British Museum. While the heritage exterior has been retained untouched, the interior sees the insertion of a 80,000ft² workspace providing workplaces for almost 2,000 people. In order to ensure the project could be distinguished from the swathe of similar office refurbishments in the Holborn area, the scheme sees the adoption of a number of key physical and functional innovations. These include new feature lighting, a standalone MEP system, internal Crittall Windows partitions, bespoke joinery, stone floor finishes, co-working spaces, a gym, a restaurant and a bar.
Moretown Building 6
Entered by Resolution Property
Gensler is renowned for its extensive work in office interiors, so this project to design the interior of its own office in Wapping provides a fascinating opportunity to see how the firm applies its fit-out design principles to its workplace. The final execution, by contractor Galliford Try, does not disappoint. Comprehensively refurbishing both the interior and exterior of what was formerly an anodyne glass-tinted 1990s office block, the project sees a more legible and transparent exterior skin applied over an extensively reworked open-plan interior arranged around a new atrium, breakout spaces, meeting rooms and a new glazed attic, primarily finished with warm yet robust cross-laminated timber surfaces.
Pennington Street Warehouse
Entered by JTP
An architect's practice occupying a converted warehouse may not be the most uncommon of building types but it is rarely achieved with as much nuanced panache as here. The east London warehouse that once held an electrical substation powering the printing presses of Wapping has been transformed into a vibrant workplace, with interventions that reflect and enhance the building's core character. Exposed brickwork has been retained and repaired, new stairs and railings evoke the building's former industrial character, and the ambitious removal of the ground-floor slab from the new atrium creates a dramatic, triple-height entrance volume that acts as the office's social hub.
Wellington Wimbledon
Entered by TFT
This building was once like any number of anodyne office blocks in town centres across the land. But a clever refurbishment plan by MATT Architecture has seen it remodelled inside and out, increasing net internal area by 2.5 times with only one extra storey added. This has been achieved by stripping back the building to its structural frame and creating a dynamic new red brick and green ceramic facade designed as a contemporary solution that gels with the heritage characteristics of the local Wimbledon townscape. Internally revamped spaces use underfloor heating to maximise floor-to-ceiling heights and benefit from reconfigured circulation spaces that increase usage and efficiency.