Read about the winner and shortlisted entries for this year's Engineering Consultant of the Year category
Winner: Red Engineering Design
Part of Engie Impact, RED delivers building services and ICT infrastructure engineering solutions around the world. The company has responded to the current market conditions with innovation and continued investment in its people, recruiting staff throughout the pandemic and growing its workforce by nearly 15% since March. RED's success can be measured by the increasing number of global framework agreements in which it has been engaged and a repeat business rate of 68%. In the last 12 months its projects have covered MEP design and advisory consultancy, specialist engineering, sustainability solutions and ICT design.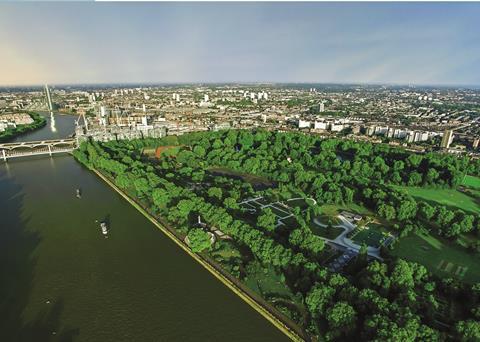 Runners-up
Aecom
To help the UK address climate change and the biodiversity crisis, Aecom improved its own operations through science-based carbon reduction targets, partnering with clients and communities to transform assets, and collaborating with the industry to create change through research and innovation. Initiatives have included training and upskilling suppliers in project teams, such as at Moorfields hospital and UCL Institute of Ophthalmology, and a support programme for its suppliers by paying within 28 days. Schemes worked on in the past year include the Clatterbridge Cancer Centre, Liverpool, and the Institute of Physics's new London headquarters.
Black & White Engineering
During the recent uncertainty created by the coronavirus, B&W created One Team, a set of integrated online global design facilities to provide additional value to its clients. The group has invested in new offices and IT systems as well as bringing its existing systems up to date. It holds regular in-house workshops to generate new ideas and alternative solutions to implement on projects whenever possible. Recent schemes include the Claremont complex, an existing 1960s concrete frame building refurbished to become a new office and teaching facility for Newcastle University.
Davies Maguire
This year, Davies Maguire's 10th anniversary, the firm has responded to market conditions by monitoring workload and resource planning more closely. This has included the implementation of a project financial management system developed in-house. It has also brainstormed ideas for remote networking and upped its online presence. The firm increased its public sector framework applications, expanding its civils team, which can now support the needs of the buildings team and manage its own projects. Davies Maguire recently worked on Colmore Row, a 26-storey office tower in Birmingham.
Fosters + Partners
Fosters' focus is international, and its engineers have developed their knowledge of a wide range of codes and construction practices, and worked with other practices to deliver projects around the world. This diverse approach has been beneficial in the current market as it has reduced reliance on a single national market. The international nature of the firm's work involves collaboration with partners to provide specialist knowledge and services, and to act as engineer of record. Fosters is also cultivating new markets, for instance by developing a post-occupancy service. Recent design projects include China Merchants Bank tower in Shenzhen and the Lusail Towers in Qatar.
OFR Consultants
OFR is a dedicated fire engineering consultancy. Since the fire at Grenfell Tower in 2017 exposed the lack of experienced fire safety professionals in the UK, the OFR team has been asked by many new clients to review and advise on retrospective alterations and future development. Meanwhile it has completed 654 projects working in seven global markets, opened seven offices across England and Scotland, and invested hundreds of thousands of pounds in training. It also played a role in combating the pandemic by consulting on three NHS Nightingale hospitals.
Thornton Tomasetti
In its response to the covid-19 pandemic, Thornton Tomasetti helped to create several of the largest pop-up hospital projects in the UK and the US, one of which was the Nightingale hospital at the ExCeL centre in London. And as part of NASA's drive to colonise Mars, the group has developed 3D printing to create buildings using Martian rock to avoid the transport of materials. In the past year, Thornton Tomasetti has promoted more than 228 staff members and employed 153 interns, giving them access to practical experience working in an engineering firm.