Construction needs to get with the programme. The new tech programme, that is, which can offer radical and disruptive solutions to help deal with the housing needs of a rapidly expanding population. So what's on offer, and how could it affect your working life?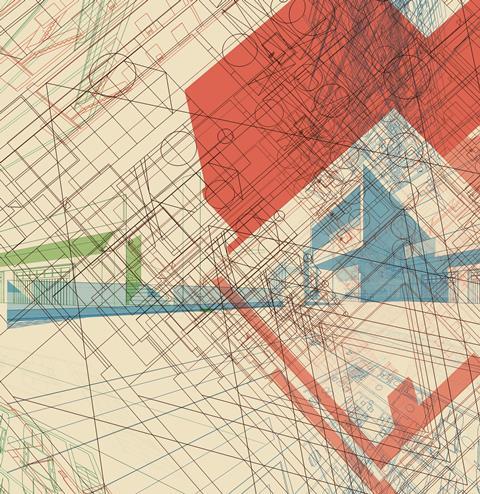 Without sounding too "TED talk", the world as we know it is changing around us. Tech companies are disrupting the way we buy goods and services, how we communicate and how we get information.
At the same time we are going to need technological developments in machine learning, artificial intelligence and automation if predictions on population growth and the changing nature of urban environments are even remotely accurate.
As Andrew Anagnost, chief executive at software business Autodesk, told delegates at his firm's conference last year: "By one estimate, we are going to have to build 1,000 buildings a day over the next 33 years to meet the growing demand."
"You can make hundreds and thousands of houses, but most builders aren't inspired to develop standards and make their production more efficient"

Hilbrand Katsma, Van Wijnen (below)
Just about every industry has resisted and then embraced disruptive technology and construction is no exception. Technologies that are gaining a foothold include virtual reality which is being used to model how people interact with projects and how these are built. Drones are now used to survey large areas and hard to access areas such as rooftops. And artificial intelligence, which has already found its way into several sectors – in journalism, for example, the first computer-generated stories have entered into mainstream media – is garnering increasing interest for its potential applications for construction.
Futurists and built environment commentators see technological innovation as a necessity if construction is going to be able to keep pace with this changing and pressured environment. But construction is a naturally risk-averse industry. The question on everyone's lips is: "How is it going to impact me and my organisation?"
The reality is the technology is here today and is already being used by a handful of early adopters. Here we take a look at how these innovations are being weaved into the daily life of construction professionals.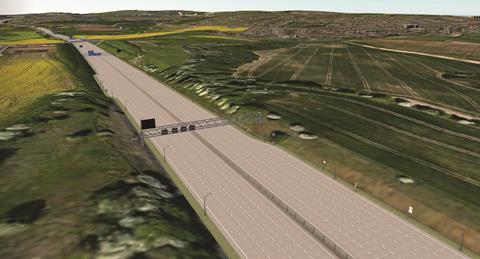 Faster motorways - from paper to data
Bryden Wood is a multi-disciplinary architectural practice that specialises in developing cutting-edge technologies including offsite and digital construction techniques. Jaimie Johnston, a director at Bryden Wood has been working on a data visualisation project with Highways England which promises to dramatically cut the time needed to design a motorway.
"We looked at how you can change workflows if you're more digitally enabled, and where you'd start to get some of the productivity gains," he explains. Designing a motorway is hugely complex. Designers must establish a route that is as flat as possible while avoiding built up areas. The road has to comply with a plethora of legislation and health and safety factors which include defined sightlines and minimum distances for visibility which dictate the curvature of the road and the distances between signage gantries.
All this has to fit as efficiently as possible within the topography of the route, be as cheap as possible to build and maintain for many years into the future. According to Johnston the big shift was the ability to plug in all the guidance needed to design a motorway into an artificial intelligence tool. It crunches through thousands of different combinations of the design parameters to come up with a number of options that can be experienced using a VR headset.
The options optimise all aspects of the design and construction process, including the maintainability of the road and the user experience across the whole life of the asset. The tool has turned what was a paper based set of design guidance and turned this into a tool that has cut the amount of time needed to design the road from weeks to a couple of days.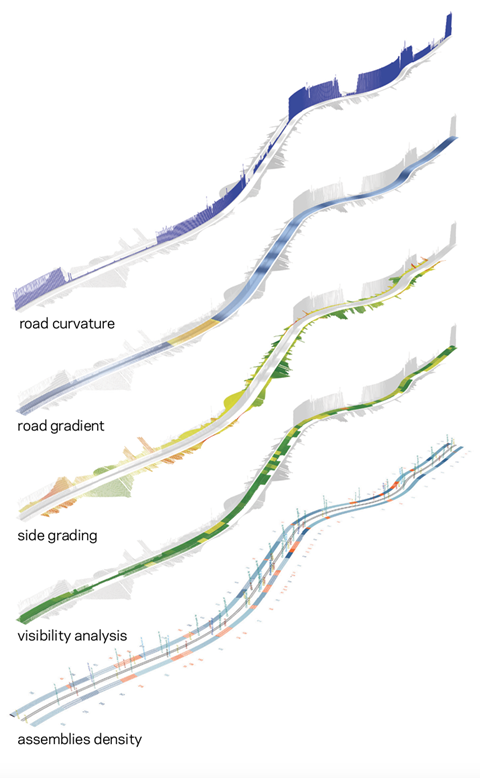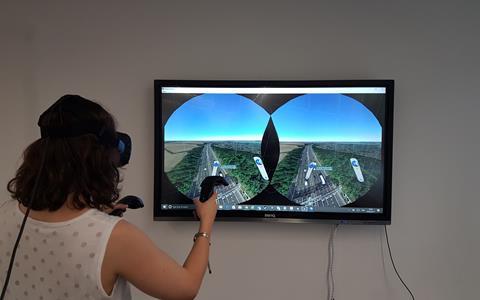 Generating masterplans
Medium-sized contractor Van Wijnen wanted to streamline its processes in order to save on time and cost and future proof its business. This included looking outside construction to see how other sectors operate and optimise their processes. "Every industry we looked at makes products of a high quality, and in large amounts. So they're able to optimise their process," explains chief operating officer Hilbrand Katsma. "In the construction industry, it's normal and accepted that each design and each building must be totally unique, so we're used to making one house; everything's custom. Even in residential construction, you can make hundreds or thousands of houses, but even so, most builders aren't inspired to develop standards and make their production more efficient."
Rather than fighting the bespoke nature of construction Van Wijnen has developed AI tools that allow mass customisation cheaply and effectively. Its modular construction tool for single residential homes allows the customer to choose from hundreds of modular components, used in thousands of different configurations. Van Wijnen's tool allows the clients to personalise their home as the tool automatically adjusts the other parameters that are affected by these choices such as complying with building regulations. This cuts the time taken to design the home from six months to just three weeks. Build time for these homes can be as little as three days.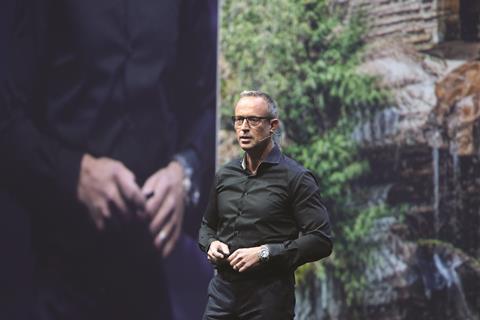 These are impressive figures, but Van Wijnen and Autodesk have taken the idea of customisation and generative design further, by developing a neighbourhood masterplanning tool. Van Wijnen plans this neighbourhood layout by inputting each individual house and apartment onto a designated plot of land using its masterplanning tool, adding in the goals and constraints for the blank plot of land. The software then generates hundreds, even thousands, of design and layout options based on optimising these parameters, such as garden space, optimal sunlight or solar energy potential, the variety of design, sightlines, and even cost and fit margins for the contractor and client. Generating so many options cuts months off planning time, and with a human designer's help, those options are cut down to one neighbourhood that is optimal for its inhabitants.
Van Wijnen is a mid-size operation, but the potential for algorithmic masterplanning on a grander scale is evident.
Click here to watch Hilbrand Katsma demonstrate his masterplanning technology at Autodesk's annual conference
What's next?
As software is developed to produce more design iterations, to process more data, and to do it faster and better, suddenly the opportunity to bring in more information opens up. The trend is to streamline manufacturing and construction processes and to increase computing capabilities to be able to deal with larger volumes of more complex data.
For example, Autodesk has partnered with Esri, a supplier of geographic information system (GIS) software. It plans to connect geographical and environmental factors into the project model, levels of intricate detail which would take months to analyse and interpret manually. The future appears to be centred around providing more stakeholders access to models and to data from any location, with real-time updates allowing for real-time decisions to be made.
Autodesk's Dominic Thasarathar is confident that generative design has the capability to help solve large-scale challenges that will come with urban growth. He says: "The use of smart algorithms that mimic nature's approach to design. Starting with the end outcome, such tools help designers to explore generations of solutions in line with how they would like to optimise. The unbiased nature of generative design may help us identify more appropriate asset solutions for our growing cities.
"And this needn't stop at physical assets, in the future, such algorithms could be used to solve estimating challenges. The implications for the cost and efficacy of bidding could be game-changing."