Manufacturers are being challenged to develop a range of products that meet the more stringent demands of today's built environment. Happily, they seem to be more than up to it, as these companies, exhibiting at Ecobuild, demonstrate
Resins and topcoats
Scott Bader is exhibiting at Ecobuild for the first time this year and is promoting three new CrysticROOF® products: the energy saving CrysticROOF® "eco" coating, which the company says can reduce heat build-up in the roof; the "flexible" wet-on-wet CrysticROOF® system, which offers installers a fire-rated cold-applied liquid system that can be applied immediately under damp, wet conditions to a base coat; and the "standard" fire retardant CrysticROOF® system, which is a specially formulated fire-resistant isophthalic topcoat.
Scott Bader
Stand No: N540/41
www.scottbader.com
Guttering systems
Swish Building Products will be featuring the company's PVC-U Tudor Board with a ball finial and bracing bar, a concave decorative roofline with trims and a new cast effect Ogee gutter system with unique down pipe castings. Swish Building Products' SuperDeep 170 guttering system, which the company says is designed to handle a much higher flow rate than standard guttering systems, will also be on display.
Swish Building Products
Stand No: N1110/11
www.swishbp.co.uk
Thermal break elements
The Schöck team will be available on Stand N820 to discuss its Isokorb range of thermal break elements and offer advice on project specific information requirements. All products are BBA approved and LABC registered. The company says that advanced technology of the Schöck XT range offers such a high level of insulation that balcony design can be incorporated into even the most demanding Passivhaus projects.
Schöck
Stand No: N820
www.schoeck.co.uk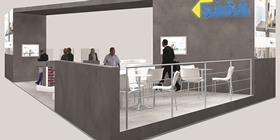 Decorative masonry solutions
Forticrete will showcase its range of decorative masonry solutions and new Linear bricks at Ecobuild 2014. The company's range of concrete Linear bricks is available in 22 stone finishes and in one size: 490mm x 65mm x 102mm. The firm says the collection will create distinctive stone finishes for projects while keeping the longevity and traditional feel that brick can create.
Forticrete
Stand No: N1120
www.forticrete.co.uk
Stainless steel wire ties
Ancon will be launching a new version of the company's ultra-low thermal conductivity TeploTie, which features a stainless steel L-shaped upstand for connecting to steel, concrete or timber frames. The new tie will be displayed with the original TeploTie and other stainless steel wire ties from the company's range of thermally efficient cavity wall ties.
Ancon
Stand No: N1120
www.ancon.co.uk
Seminar theatre
Saint-Gobain will be hosting a series of topical seminars on their stand, designed to address key issues facing the industry today. The hourly sessions will be led by industry bodies including Construction Industry Training Board, Zero Carbon Hub and the Passivhaus Trust. Topics include ECO & Green Deal, Multi-Comfort Buildings, Delivering Low Energy Homes, Training and Salford University's Energy House.
Saint-Gobain
Stand No: N750
www.saint-gobain.co.uk
Windows and doors
Smart Architectural Aluminium will feature a range of products including its recently launched Alitherm Heritage range of windows and doors, including a new pivot window, the Alitherm 700 system, which offers increasing levels of natural ventilation, and a tilt-turn system from the Eco Futural range of high-performance commercial windows. The company will also showcase its Visoglide Plus system with new slimline profiles for the high-end, high-performance commercial sliding door, and the Smart Wall rebated door, which the company says delivers an anti-finger trap solution.
Smart Architectural Aluminium
Stand No: N110/211
www.smartsystems.co.uk
Fully integrated door and window system
Eurocell will be featuring Modus®, a fully integrated door and window system available with three sash design options, at Ecobuild. The sash options include slim rebate and fully flush casement window versions, which the company says provides a wider range of design aesthetics and value for money compared to aluminium and timber products. Windows will feature the new Modus® Architectural colour range, including Quartz Platinum and Asphalt metallic finishes and the contemporary Anteak woodgrain look.
Eurocell
Stand No: N510
www.eurocell.co.uk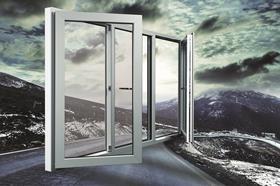 Mortar paving system
Ultrascape is exhibiting for the first time at Ecobuild this year, and will be showcasing its BS 7533 mortar paving system including its ECO products as well as the company's upcoming permeable paving system. The firm says the new system is a paving innovation that contains recycled glass.
Ultrascape
Stand No: N502
www.ultrascape.co.uk
Ventilation systems
Polypipe Ventilation will be showcasing its range of energy-saving ventilation products, including the Silavent Green Line range of centralised mechanical ventilation appliances, with the next generation of Domus Radial duct systems and a new stylish Silavent axial fan offering. Silavent fans provide rapid, local extraction of stale air and include axial, centrifugal and in-line options. The firm says the new axial fan is designed to fit with modern interior design in bathrooms or toilets.
Polypipe Ventilation
Stand No: N2120
www.polypipe.com/ventilation