A year on from Mark Farmer's dramatic warning that construction must modernise or die, how has the industry responded to the challenge? And did the report's focus on off-site methods understate the importance of other drivers for change?
One year ago next week, consultant Mark Farmer, having been commissioned by the government to write a report on the future of the construction industry, came back with a very stark message: either modernise or die. His conclusion was that the industry, stuck in survival mode, faced a threat to its very existence from a future of labour shortages and ever-declining profitability. A year on, and the financial shocks to the likes of Carillion and Interserve have only reinforced his case.
The only way out, Farmer concluded, was to embrace a very different way of doing things. Using various off-site construction methods, bracketed together under the heading of "pre-manufacture", was the way forward.
The "modernise or die" title was undoubtedly intended to provoke, making his assessment – whether you agreed with it or not – impossible to ignore. Richard Ogden, former chair of industry association Buildoffsite and now a director at consultant Acumen7, says: "The key was it wasn't diluted. He stood his ground and said the industry needed a sharp kick up the backside. Everyone will remember it." But while its title may be memorable, that does not necessarily mean the report has had a significant impact. So, one year on, is it possible to say whether the Farmer report will have a lasting influence?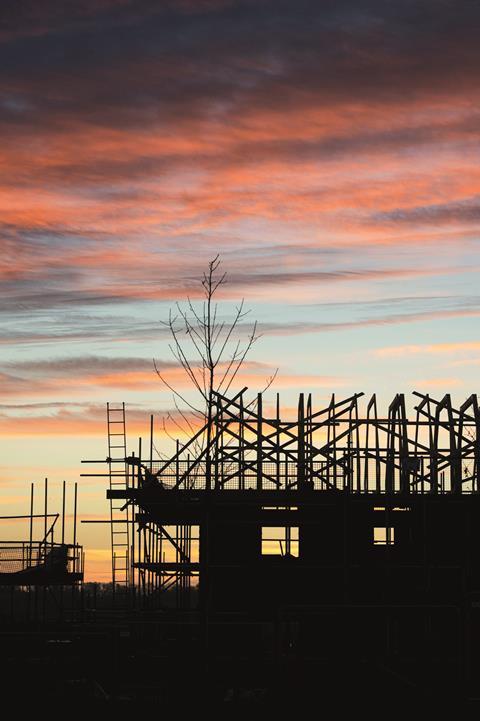 Accelerated construction
Certainly, the report received a warm welcome from government on its publication, with then industry minister Jesse Norman describing it as "very timely" and making "a strong case for change". More significantly, communities minister Sajid Javid had the previous month already taken on what were then emerging findings, with the announcement at the 2016 Conservative Party conference of a £1.7bn Accelerated Construction Fund, designed to build homes on public land where the use of modern methods of construction is prioritised.
In its formal response to the report, published this July, the government made clear that it was taking on a number of Farmer's broader recommendations around training and skills, and was further looking to encourage off-site construction by setting up a working group with lenders, and by considering planning changes and further "innovation and growth funding" to support off-site firms.
Likewise, many in the industry endorsed Farmer's vision, alongside significant construction clients such as Segro, Argent and off-site pioneer Legal & General.
There are no official figures to chart the usage of pre-manufactured or off-site approaches in the industry, but from anecdotal evidence it is hard to escape the conclusion that interest is rising fast. Rory O'Hagan, director at architect Assael, says his firm now designs all its build-to-rent schemes using a modular construction approach as standard. "The uptick in interest is tangible. We're seeing a lot of projects going modular, though there are still viability issues outside London. There are real efficiencies in designing modular construction in from the outset."
"There are too many apologists that think the industry will struggle on. But I'm saying it's going to get worse and worse"

Mark Farmer, Cast
Likewise, Kieran White, managing director of off-site construction firm Vision Modular Systems, which produces homes for the likes of Pocket Living from a factory in Bedford, says his business' turnover is rising by 20% a year. "The level of enquiries has gone through the roof. And these are serious enquiries, not just people wanting to kick the tyres. We're now working on identifying a second facility," he says.
However, what part Farmer's report has played in this renewed interest, and what is down to other factors such as the growth in the build-to-rent sector and cost escalation in traditional construction, is difficult to judge. Vision's White says: "Mark's report has certainly been a contributor, and it's made it starkly apparent what's coming down the line if things don't change." Certainly, Paul Stanworth, managing director of Legal & General Capital, which has been at the forefront of the shift by investing in a 550,000ft2 off-site factory near Leeds to build thousands of homes, says Farmer's report has provided important reassurance and support for his company's venture. "The industry's now at an inflexion point, and Mark's report has provided a blueprint for a solution," he says.
Ian Fletcher, director of policy at the British Property Federation, says use of off-site methods would not stop now, even if traditional construction costs were to fall back. "I don't think the modern-methods revolution will slip back," he says. "Developers have woken up to the fact it can offer significant advantages."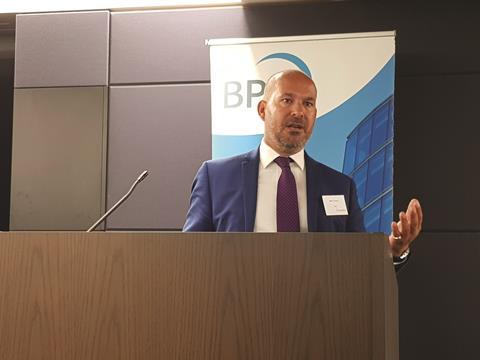 Unapologetic
Despite all this, not everyone is convinced. While Modernise or Die does contain a wide range of recommendations, critics say its central focus on off-site construction methods downplays the significance of other drivers for industry change, such as digitisation (building information modelling – BIM – is not mentioned until page 33 of the report) and moves towards more collaborative working patterns. James Pellatt, head of projects at developer Great Portland Estates, says his firm's use of BIM is driving "astonishing results" in its current crop of schemes. "Off-site manufacture has its place, but it is not the answer in itself. Whether you are finishing an apartment in a factory or on site, you need co-ordinated information to productively build. Almost every element of the build process needs some trade contractor input, which is why I put as much faith in digital co-ordination at each stage of the construction process," he says.
"We have enhanced productivity, are finishing to the highest quality, and both main and trade contractors are making money."
"Off-site manufacture has its place, but it is not the answer in itself. I put as much faith in digital co-ordination at each stage of the construction process"

James Pellatt, Great Portland Estates
However, Farmer, founding director of property and construction consultant Cast, is unapologetic about prioritising off-site. "I think other industry pushes like sustainability and BIM have had a limit as to how far they can go. Ultimately, the only way to fundamentally change it is by altering the actual physical delivery of construction on site. Digitisation is an enabler – but ultimately all construction sites are analogue."
Critics also say that the sensationalist title of the report reduced its credibility within the sector and government. Pellatt says: "Construction is not going to die; people will still need new buildings. I think this rhetoric did undermine it," adding that he has "not got a sense of great government backing" for the report. Certainly, this last point is a criticism to which Farmer is sensitive. Because while Modernise or Die has been welcomed within government – and London mayor Sadiq Khan appears to be adopting it enthusiastically – many of its individual recommendations have either been rejected or remain unimplemented thus far.
For example, recommendations to use the National Affordable Housing Programme to boost off-site construction, and to change planning rules to encourage this, have not yet been taken up. Farmer's call for major change to the Construction Leadership Council (CLC), including greater client involvement, was rejected in the government's formal response, as was his suggestion for a client levy to pay for industry innovation if change does not happen quickly enough.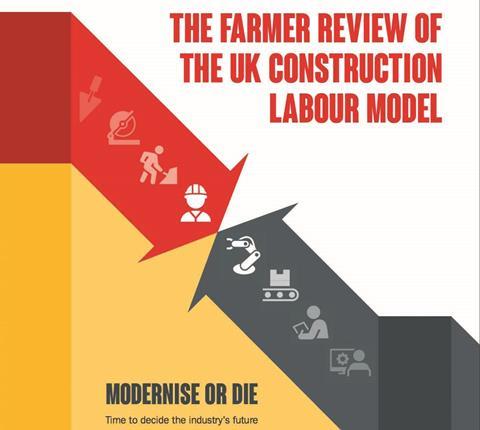 Meanwhile, where the government has taken on Farmer's recommendations, such as with the Accelerated Construction programme and within February's housing white paper, progress remains slow. Acumen7's Ogden says: "The public sector is finally realising there's value in this [off-site]. But the government's not really got behind it – it's just consumed with Brexit."
"This was always going to be a medium- to long-term change programme," says Farmer, who accepts that progress on the Accelerated Construction programme has, somewhat ironically, been delayed (read Mark Farmer's comment piece, right). And while he maintains that reform of the CLC is a work in progress, he admits: "There's been the delaying impact of the election that's put back Accelerated Construction. And the delivery of the white paper messages has not been as quick as I'd like. But this is not about direction of travel; it's just about speed of delivery."
Furthermore, Farmer does recognise that even the present level of government support cannot be guaranteed. "I wouldn't underestimate the role of the Treasury. I'm still nervous there are people who don't recognise these bigger-picture issues and that the policy objectives which are supported by the communities department might, in a time of huge political change, get overruled. It's still a risk."
Nevertheless, Farmer remains unrepentant on the "modernise or die" branding. "It was very deliberate: it was the message I wanted to give," he says. "There are too many apologists that think things are always going to be like this and that the industry will struggle on. But I'm saying it's going to get worse and worse. I wanted people to understand the seriousness of it."
Mark Reynolds, chief executive of construction firm Mace, is a supporter of Farmer's agenda but admits the jury is still out on Modernise or Die's influence. "It's only year one," he says. "The question is, in year five, has the report increased the productivity of the sector?" For Reynolds, the answer to this will in large part be determined by reform of the Construction Industry Training Board and the shape of the "sector deal" that construction manages to get under the government's modern industrial strategy. These sector deals hold out the promise of funding for innovation, R&D and support to solve pan-industry problems, with the first likely to be announced in the chancellor's forthcoming autumn Budget. Reynolds says of Sir John Egan's 1998 report, Rethinking Construction: "Egan was great, but it never got embedded in the industry. The CLC working under a sector deal is what will actually embed this.
"Industry does need some help, in the same way the automotive and aviation industries got help during their own dark times." The success or otherwise of that initiative, being led by the CLC, is out of Farmer's hands.
What progress has been made in other areas?
Construction skills
In his report Modernise or Die, Mark Farmer made a series of recommendations designed to improve the training of the construction workforce, including calling for a complete review of the Construction Industry Training Board (CITB), with the body reformed and given a new remit to deliver skills for a modernised industry, and to repair the industry's image. Here the government clearly heeded his advice – and that of others – by kicking off a top-to-bottom review of construction's industry training boards, assisted by former chief construction adviser Paul Morrell. Mace's Mark Reynolds says this has been welcome: "CITB had been trying to reform; it had become fat and flabby. But industry had also not taken the lead in making clear what it wanted from CITB."
However, progress here was delayed by the spring election, with the outcome of Morrell's review not now due to be published until later this month. Steve Radley, policy director at the CITB, says the body, which this week received the backing of the sector in its triennial consensus vote, alongside calls for change, has already begun the process of reform and is poised to take action when the review is published. Earlier this year it published research on what standards and qualifications will be needed for a more factory-based industry, and Radley says it will make its grant schemes easier to access and will focus only on areas in which it can make a difference. "We've heard industry loud and clear," he says.
Industry collaboration
Like the Latham and Egan reports before it, Farmer identified an adversarial culture, lack of collaboration and poor levels of investment as key industry problems. To help tackle this he called for a "tripartite covenant" between government, industry and clients, driven by a reworked Construction Leadership Council (CLC), along with a renewed focus on new business models that promote collaboration. However, the CLC has not yet, as recommended, brought more private clients on board, and the government's formal response to Farmer's report said this was not necessary. And while there is some anecdotal evidence that greater use of off-site construction is challenging established hierarchies, it is not clear that huge progress has been made on collaboration. Rory O'Hagan, director at architect Assael, says: "I've definitely seen a move to more collaborative ways of working. Working with modular suppliers who do so much of the work reduces main contractors' ability to work in the traditional way. Instead we're seeing bespoke construction management companies created to co-ordinate it." But there's also resistance. "Main contractors are trying to persuade clients that modular is not the way, big time," says O'Hagan.
Client levy
Farmer's report said that if enough progress was not being made, the government should introduce a levy of no more than 0.5% of construction cost on clients to pay for innovation. Clients would be able to avoid paying this if they contributed to industry modernisation – for example, by specifying off-site construction for their projects. However, the idea has received little support, with the government's official response saying it risked "damaging developer confidence and increasing costs." Mace's Reynolds agrees clients need to reform but says: "I don't agree they should be charged for not doing things."

Mark Farmer will be speaking at the Building Live conference in London on 28 November at a session on Construction's Productivity Challenge: Big Idea Pitches
Book your place now at www.building-live.co.uk


Covers: Housing, planning, regeneration and public policy. Also leads Building's news analysis section and undertakes special investigations

Follow Joey on Twitter @JoeyGardiner