ICB installs more than 5000 Solyndra's tubular PV modules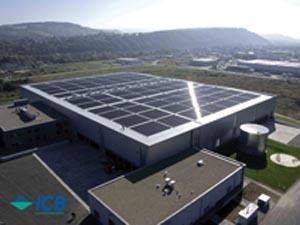 Bournemouth-based solar PV specialist ICB has supplied and installed what it claims is Germany's largest ever PV project.
The roof of the motorcycle parts and accessories warehouse in Konz has an output of 1mW, enough power for 250 households. ICB installed 13,000m2 of Alwitra's Evalon white and highly reflective waterproof membrane. It then covered 10,732m2 of this area with 5,424 of Solyndra's tubular PV modules which are said to catch the sun regardless of its angle.
ICB
www.icb.uk.com