The second of our Global Clients Group series looks at the links between sustainability and commercial value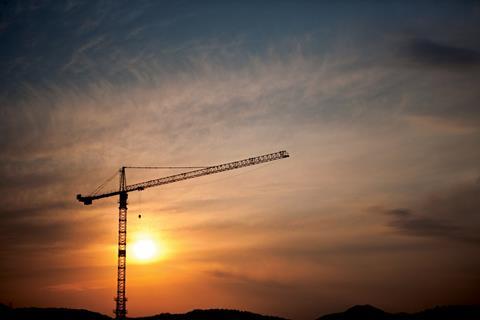 It would be a brave person who argued against the ethical case for making the built environment more sustainable. With built assets the source of 40% of carbon emissions worldwide, according to the US Green Building Council, the property industry and its clients surely have a social responsibility to minimise their collective carbon footprint.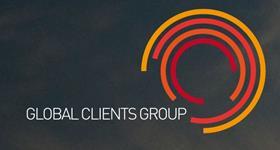 However, in today's financially constrained times the uncomfortable fact is that it is difficult for many businesses to pursue any policy, however desirable, if it is not backed up by a watertight economic case. So if it can be proved that more sustainable property delivers better financial value, this would give a huge - and for many companies prerequisite - incentive for making the built environment greener.
Sean Lockie, director of sustainability at Faithful + Gould, says: "If it can be proved that a sustainable project means a couple of extra percent on sale and rental values because the building is more future-proofed and can attract tenants more easily - even 2% would pay for project's design fees - sustainability would be a no-brainer."
Simon Parsons, management consultant at IBM, a member of the GCG, adds: "Sustainability probably does wash its face financially but companies with large global portfolios need to be full in possession of the facts to be in a position to make decisions."
Making the connection
Fortunately there is a real relationship between sustainable buildings and the bottom line, whether for the company selling the building or the developer-occupier. In this second feature in Building and Ecobuild's Global Clients Group (GCG) series, we analyse the work in this field being done by leading clients and their consultants.
The catch is that at the moment there is scant hard evidence of sustainability's impact on commercial value. The findings that have been published have often been conducted by the companies that created sustainability certification schemes, with few independent studies having taken place so far.
All private rented properties in the UK will be required to meet an EPC rating by 2018, so we could start to follow the US and Australia

Paul Edwards, Hammerson
The most meaningful data has come from the US and Australia, where property valuations take account of sustainability. Encouragingly, in these countries a positive link between sustainability and financial returns is emerging.
In Australia, for example, Investment Property Databank (IPD), the British independent body that provides real estate performance data in more than 20 countries, has measured the relative performance of prime office buildings rated by the Australian sustainability standard Green Star. It found that for the year to December 2011 these buildings outperformed all other prime office benchmarks by 250 basis points - in other words by 2.5%.
Research on the US market, though older, is equally compelling. For example, an independent study in 2008 by Reading University's Henley Business School found a rental premium of around 6% for buildings with LEED and Energy Star certification.
The research, by Franz Fuerst and Patrick McAllister, based on data from US property research firm CoStar Group, also identified a sale price premium of about 35% for LEED-rated properties and 31% for Energy Star-rated buildings. The paper, New Evidence on the Green Building Rent and Price Premium, concludes: "The existence of a rent and sales price premium is confirmed, albeit with differences regarding the magnitude of the premium."
If the property industry worldwide is to be convinced of the economic case for sustainability, though, more evidence is needed. Paul Edwards, head of sustainability at Hammerson, which is a member of the GCG, says that one of the reasons why progress has been made in Australia and the US is that all buildings are required by law to display their actual energy use.
In the UK, on the other hand, it is only government buildings in England, Wales and Northern Ireland - and then only since 2008 - that must show publicly a display energy certificate (DEC) revealing their energy consumption. The government has not extended this more widely because of a general belief that it would add to the private sector administrative burden, although it has announced that all private rented properties will be required to have an energy performance certificate (EPC) by 2018.
Edwards says that the fact that the EPC only shows an energy consumption forecast, whereas a DEC shows the actual consumption, is a flaw. "Showing the actual energy consumption is the only way the property sector will change."
This problem goes hand in hand with the methods of property valuation being used in the UK. Edwards says: "We are a long way from being able to show the link between sustainability and value in the UK because don't have a standardised way of measuring it."
An example of the issues surrounding valuation is the way in which property agents deal with passive ventilation, according to Shaun Fitzgerald, managing director of Breathing Buildings, a passive ventilation research company part-funded by BP. He says: "Lots of letting agents say that if a building has standard air-conditioning it has guaranteed thermal comfort and so the landlord can charge more. Then you have agents thinking it is easier to let a building with standard air conditioning." The fact that a passively ventilated building is likely to entail lower running costs, he says, is not always factored in.
Clients also struggle even to collect energy performance data on their own portfolios. Giles Clarke is director and executive sponsor for environmental sustainability, Britain & Ireland, at Grosvenor, another member of the GCG. He says: "Collecting accurate data for the properties on our London estate [alone] is an ongoing challenge due to the complexity of the portfolio and the large number of small suppliers involved."
Happily, solutions are being developed to these problems. The first is that a DEC for the private sector, called Landlord DEC, is being developed and piloted by Hammerson and the 13 other property developers, owners and investors that form the sustainability group, Better Buildings Partnership (BBP). Edwards says: "We will take the certificate to government. And we hope that the fact that 13 of the biggest UK landlords are using it will mean it is made into a legal requirement."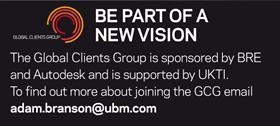 A number of initiatives are also under way to ensure that sustainability is incorporated into property valuations. The BBP has developed a valuation tool, the Sustainability Benchmarking Toolkit, which agents have the option to use. Perhaps most significantly, the RICS is reviewing how to add sustainability to its mandatory rules for chartered surveyors on how to undertake asset valuations, known as the Red Book.
Meanwhile, technology to measure building performance is improving. IBM has developed its TRIRIGA software, for example, which it is rolling out to its own portfolio comprising over 1,700 assets globally as well as those of clients. IBM says it provides a single view of a global property portfolio in terms of, for example, its electricity and water use.
Value for whom?
If there does turn out to be a strong link between sustainability and rental or sale values, the main reason is likely to be the view that a sustainable building saves the occupier money. The case here is relatively clear cut: if the building consumes less energy and water, it will be cheaper to run and you should be on track to meet your legal carbon reduction targets and hence avoid fines for not doing so.
But what about companies that construct or retrofit and then occupy buildings, such as GCG member Marks & Spencer? If the sustainable elements of the building add to construction costs, it is a matter of how quickly the resulting energy savings will pay back. More data is needed on this too (the relative dearth of post-occupancy data has been widely reported). Leading clients are making progress, though. Grosvenor's Clarke, for example, says: "Our data accuracy is increasing thanks to remote metering and improved monitoring."
An additional problem is that shifts in government policy mean the payback equation is constantly moving. Take feed-in tariffs (FITs), paid in the UK to those feeding solar power into the national grid, which were cut in October 2011. Fitzgerald says: "This shows that as government priorities change, something like FITs can be taken away at a stroke."
One way to tackle the question of sustainable features paying back is to ensure that they do not add to construction costs in the first place. Breathing Buildings, for example, says that its passive ventilation costs less to install than a conventional air-conditioning and heating system. Fitzgerald says that passive ventilation on a 2,800m2 new-build project, Houghton Hall in Dunstable for Aldwyck Housing Association, meant the capital cost of £3.4m was £200,000 lower than it would have been with standard air-conditioning.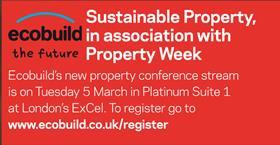 But while such connections between sustainability and value may be getting clearer, it is equally clear that for developers, owner-occupiers and tenants alike, the need for more evidence is great.
Jonathan Fenton-Jones, global procurement and sustainability director at Gazeley, which is a member of the GCG and develops industrial properties globally, says: "I would love to say that with a sustainable building we can definitely attract more premiums and that clients will only go for sustainable buildings, but we are just not there yet."
Fenton-Jones does believe, however, that non-sustainable buildings will become increasingly less desirable and thus their sale and rental prices will fall below average rates, even if there is no evidence of a premium for green buildings. "We will start to see a 'brown discount' on buildings that aren't green and you will not be able to attract high-quality tenants to these buildings."
Indeed, Edwards says that this is what the research in the US and Australia is already suggesting: "It's not that sustainability allows you to charge more rent but rather that it takes more time to let or sell a non-sustainable building because it is less desirable and carries the risk of becoming obsolete fast."
THE UK'S EVIDENCE GAP
In the UK, Investment Property Databank (IDP) has started analysing the relationship between investment value and sustainability with the launch of the IPD Sustainable Property Indicator (ISPI) index and its supporting data analysis service EcoPAS. But the organisations says it still has far to go.
ISPI's first findings were based on the performance of more than 1,747 properties in investment funds in the 12 months to December 2011. The results showed that the properties deemed "more sustainable" delivered average capital growth of 3.7% for the year while properties deemed "less sustainable" delivered 2.0%. Both types of property delivered the same total return, of 8.4%.
However, Christina Cudworth, group marketing director of IDP, says the results do not tell us much yet. Although ISPI's starting point was more than 1,700 properties, it only had sufficient data on 791 to classify them as "more" or "less" sustainable. Cudworth says: "The small sample size and the fact that sustainability factors have not yet been priced into valuations means that we can't draw any conclusions from this research yet."
ISPI is due to published further data on 22 November but Cudworth says that for the same reasons the findings will have to be treated with caution: "The numbers are completely random at the moment." Cudworth says for ISPI's work to succeed, valuations must take more account of sustainability.