After Grenfell, the construction industry has a huge task ahead to re-clad high-rise buildings. But recent restrictions to insurance cover – or a refusal to provide cover at all – is causing a shortage of companies willing to take on the work. Joey Gardiner reports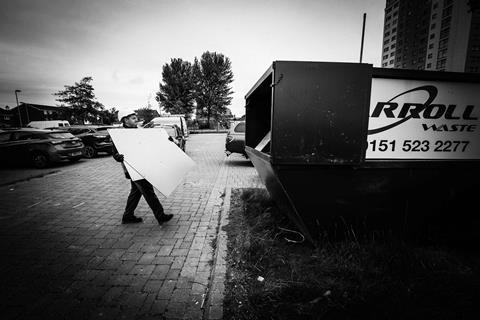 In the immediate aftermath of the tragic blaze at Grenfell Tower, the construction industry's insurers were among those caught in the headlights of the appalling tragedy, frantically trying to calculate how to respond. It is now clear that many did so by pulling cover or vastly increasing premiums, often for businesses with few other places to turn. One consultant with his own business inspecting roofing and cladding systems told Building: "My insurer turned round and told me he wouldn't give me public liability cover and that my expected renewal price for professional indemnity had gone up 14-fold. I was told it was take it or leave it. Some of my competitors were point blank refused cover and were considering packing in their businesses. The insurers were in absolute panic."
This consultant eventually managed to shop around and find cover elsewhere – but at a premium two-and-a-half times the previous cost, and with significant restrictions on his business. Nearly one year on from Grenfell, and though the immediate panic may have subsided, the evidence suggests insurance – particularly professional indemnity – is still a major problem affecting any construction businesses that work on cladding systems or on high-rise buildings. So how bad is the situation, and what, if anything can be done to ease it?
"My insurer told me my expected renewal price for professional indemnity had gone up 14-fold. i was told to take it or leave it"

Consultant
Cladding concern
The images of the Grenfell Tower inferno, with flames leaping up its sides, are scarred into the memory of many. But the pictures and TV images, which so publicly showed the cladding panels fuelling the blaze, also didn't go unnoticed by insurers. Mike Wharton, head of business development at the National Federation of Roofing Contractors (nfrc), which also represents cladding contractors, says: "In August last year we saw people being flat turned down for insurance cover. In September and October too it was very difficult. Contractors have been seeing rises of 20-25% in their premiums commonly, while consultants have been hardest hit – with some seeing 10-fold increases."
Adrian Dobson, executive director of professional services at the RIBA, says: "People are being asked a lot more about the work they've done – sometimes going back 15 years. It's having an effect on premiums, and people are potentially facing exclusions, with cover limiting them from doing certain things."
But while it's a serious problem for those hit by it, it's by no means industry-wide. James Airey, account manager at insurance broker Centor Insurance and Risk Management, says: "Insurers have usually had a general rate for those working in construction, but now they've all got a cladding questionnaire, and are doing a lot more due diligence for those people that work on cladding systems. They're rating everyone individually." Likewise, Ian Gregory, director at insurance broker MPW, says there has been no change in attitude from insurers to the building industry as a whole. "It is really the design and installation of cladding, the professional team and cladding contractors [that are affected]," he says.
This anecdotal view is backed up by a survey, conducted by the Construction Industry Council (CIC), revealed by Building last week.
It found just a fifth of the more than 200 firms surveyed had experienced rising premiums. However, virtually all of those actually working on high-rise buildings – about 30% of the total – had been asked additional detailed questions about the work they did. For those asked more detailed questions the outcome was often severe. A third of those involved in high-rises report either premiums rising by more than 50%, or not being able to get cover at all.
For the most part, these insurance rises are not enough to threaten the survival of firms, but for small businesses they can still be significant. The NFRC's Wharton says: "Large firms can absorb a PI rise of 20% as an inconvenience, but it's a much bigger issue for smaller businesses." The consultant who was told his PI premium was rising 14-fold says: "I used to pay £2,500.
If you're suddenly told it's £35,000, that's an awful lot of fees you've got to earn before you make any money." Graham Watts, chief executive of the CIC, says: "This is a big issue. Typically for smaller consultants, PI insurance is maybe their second or third biggest cost after salaries and accommodation."
"Who's going to provide advice to clients on these buildings that need dealing with?"

Graham Watts, CIC
Professional indemnity insurance
PI insurance is essential for consultants and most contractors working in the construction industry to protect them against claims for professional negligence. Contracts generally require anyone providing advice or holding design responsibility on a construction project to have PI cover, because of the potential ultimate cost of meeting a claim is so far beyond what most practices would be able to afford. Contractors that hold any design responsibility – such as in design-and-build contracts – must also take out professional indemnity, even if in practice the design function is outsourced to a consultant.
James Airey, account manager at Centor Insurance and Risk Management, says the issues raised by the Grenfell Tower disaster have primarily led to reassessments of PI insurance risk because it relates to errors in the design and specification of a building. Public liability insurance, on the other hand, provides cover for the way work is carried out. "It's mainly a PI issue," he says.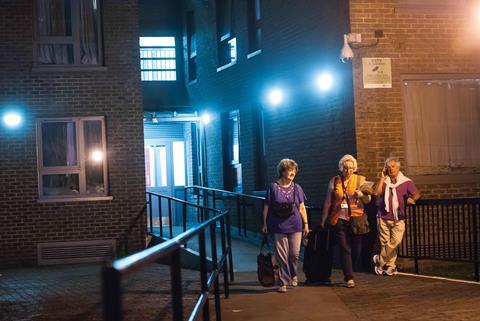 Shortage
If this has been a difficult and stressful experience for individual businesses, of wider concern is the impact of this on fee levels and the ability to find people able to tackle the huge mountain of work coming as landlords of high-rises strip them of dangerous cladding systems. Peter Rogers, partner in developer Lipton Rogers, says he is concerned the issue will increase fee levels and construction prices, which could affect scheme viability in a weakening market. "Grenfell Tower will have a major effect on PI costs, meaning designers will start struggling, putting pressure on them to raise prices. These aren't costs they can defray so it's all adding to the commercial pressure on prices at a time when people are more and more nervous about taking big risks." The CIC's Watts adds: "I suspect fees will have to rise as firms will have no choice but to pass this on one way or another."
It will also limit the number of firms able to take on sensitive work on high-rise buildings at exactly the time when it is most needed. This is because, alongside premium rises, insurers are often insisting upon exclusion clauses which limit what work firms can carry out. MPW's Gregory says: "Some insurers have declined risks involving cladding, others have placed restrictions depending on the combustibility of the cladding, particularly aluminium composite material (ACM), or placing endorsements on policies completely excluding cladding combustibility cover."
A roofing and cladding system consultant spoken to by Building says his policy now includes an endorsement, a document attached to the insurance contract that amends the policy, limiting the insurers' liability for "cladding systems on any height or type of building if the claim relates in any way to fire protection or combustibility", leading him to turn down work. Another told Building he is specifically restricted from offering any advice on ACM panels. Spencer Jones, director of roofing consultant Charnwood (see below), says he has already turned down work on local authority high-rises for similar reasons. Part of the concern is that the wording of limitations and endorsements isn't specific or technical, leaving consultants in considerable doubt as to what they are and aren't covered for.
This is particularly problematic because the government has identified over 300 high-rise buildings which are now seen as having cladding systems that fail building regulations, which Watts estimates could cost £2bn to make safe. The CIC's survey finds 15% of firms have prohibitions from working certain areas – around half of those now working on high rises. About a third of these – according to the survey – say they are stopping working on high-rises or with ACM. "It's having an effect," says Watts. "The evidence is firms are leaving the market, when there's already a capacity issue. Who's going to provide advice to clients on these buildings that need dealing with? Every week we hear from building owners saying that they can't get any people to give them advice."
Spencer Jones, Charnwood Roofing Associates
Charnwood describes itself as a specialist consultant in all aspects of roofing, cladding and whole-building envelopes. Director Spencer Jones said that when contacted his insurance broker a month before his December renewal, he was initially told renewing wouldn't be a problem. However, when his application came back from the underwriter, just a week before his renewal was due, he was declined cover. His broker then said he was unable to find anyone else willing to insure his business. "I wouldn't have been able to work – it was a real threat to the business," he says.
Jones responded by threatening to take his insurer to the ombudsman unless they extended his cover to give him time to sort it out, finally winning a two-month extension. After asking around to find different brokers, Jones says he found one "after several nail-biting weeks" that was able to find someone to insure him – albeit at double the cost, £3,600, and with a series of restrictions. "I now can't do anything over 18m, leisure facilities, schools, or make any comments on ACM or aluminium," he says, though fortunately for him these buildings weren't the mainstay of his business. "I'm still worried about it – I just can't do certain types of work. I've had to turn things down already."
Clarity
The big question now is how to prevent this problem becoming a big obstacle to getting vital work done. "If there's one word to sum it up, it's uncertainty," says Wharton. "And insurers hate uncertainty." He's trying to tackle the issue by bringing insurers and underwriters in to speak to contractors and consultants working in the sector to get a better understanding of the risks. "There's a lack of understanding about the cladding systems, the testing regimes and the products. Insurers don't understand the difference between rainscreen cladding systems compared to two-skin cladding or other systems," he says.
However, others feel the government needs to help. The Association of British Insurers (ABI), which has publicly called for a ban on the use of combustible materials on the outside of buildings, says rising premiums simply show the industry is responding to changing evidence about risk, but that only stricter regulation can bring risk back down. Laura Hughes, senior policy adviser for general insurance at the ABI, says: "The solution in the longer term is urgent reform of the building regulations to provide the confidence the market needs." Likewise, MPW's Gregory says the government must "introduce a more stringent building control and ban the use of combustible materials as much as possible" if it wants to get premiums down.
However, banning particular products wouldn't help firms get insurance cover for all their past work with these products. Either way, Dame Judith Hackitt, who is conducting the post-Grenfell review of fire regulations, has already made clear that she is not going to make detailed recommendations around specific prescriptions in building regulations guidance, meaning the industry may remain unclear as to exactly what is and isn't permitted, and when these questions will be answered. The RIBA's Dobson says: "There's anxiety about the regulatory framework not being clear. If we continue to have regulation based on this slightly mushy fire-engineered route then insurers are going to continue to be nervous."
This leaves the industry with few routes out. CIC's Watts says: "We're having untold meetings with insurers and things are calming down slowly. But it's very hard to see what can be done to eliminate this problem in the short term."