When Davis Langdon merged with Aecom last August, many clients worried that the British institution would lose its identity. But for Jeremy Horner, the group's global chief executive, things had to change in order to stay the same - and besides, it was never all that British anyway. Portrait by David Vintiner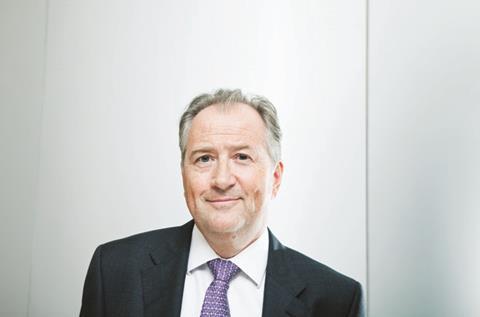 As far as Jeremy Horner is concerned, people can talk all they want. As long as Davis Langdon is the name on everyone's lips, it matters less what they actually say. "Being talked about is good," says the group's new global chief executive with a smile and a shrug. "There is only one thing worse, after all."
Well, now it's Horner's turn to be talked about. The former accountant and investment banker has been at the company since 1992 as finance director, something of a behind the scenes man, watching as high-profile public figureheads such as Paul Morrell and Rob Smith came and went. This has been "absolutely" a deliberate decision on Horner's part. His role, he says, never called for him to be in the public eye. "Now I think it does a bit more," he says in his characteristically relaxed and understated fashion.
For this is his moment. As global chief executive since October last year, it is Horner's job to see that the dust settles after the controversial merger of US giant, Aecom, and Davis Langdon last August. He is the man charged with ensuring that the firm's new direction is well planned, communicated and executed at the same time as reassuring everyone that a strengthened global focus and Aecom's influence will not detract from Davis Langdon's traditional services. It's one hell of a job and Horner is well aware there won't be room for slip-ups.
In his first interview since taking the helm at one of the industry's most scrutinised consultancy firms, Horner, 51, talks about the reaction to the deal, staff morale and the future direction of the company. He is frank about a shift in focus to emerging markets overseas, reveals a strategic relocation of six directors, and corrects a longstanding, industry-wide misconception: "There is something about a traditional British company that makes us feel very protective in this country," he observes, sitting in the group's High Holborn offices. "But we never saw ourselves as traditionally British. We have always been trying to develop ourselves as a global consultancy business."
The new direction
The problem is that while Horner might not have seen Davis Langdon as a traditional British firm, many others did - and watching a 91-year-old, £208m British institution being swallowed up by a £3.5bn American giant didn't go down well with a lot of clients and staff. The industry viewed the deal as "unfortunate" and "a pity". Davis Langdon would no longer be Stanhope's favourite choice and BT's Gary Wingrove said he was "not a fan" of larger consultants taking over smaller ones - he feared a lowering of standards.
But Horner is adamant that merging with a larger firm does not mean a loss of identity. For him, global consultancy was always what Davis Langdon was about. The merger allows it to do more of the same.
"We have appointed a global head of infrastructure to drive forward work in this sector in a number of areas like transportation, oil and gas, energy, wind, water," explains Horner. "We're also in a much better position - now we are part of Aecom - to work all over the world."
Horner explains that the key expansion areas will be in north America, in transportation, energy, aviation and government services; Latin America, where Davis Langdon was recently appointed on a £10bn mixed-use masterplan in Santiago, Chile; and Africa with its mining opportunities. There will also be a greater focus on Australia and New Zealand.
There are new opportunities presented now and we can be even stronger in infrastructure globally. That's what's exciting. But it absolutely will not distract us

Jeremy Horner, Davis Langdon
Horner refers specifically to the mining opportunities, as this will require a big shift in the group's presence in Australia, New Zealand and particularly Africa. He explains there will be a major push to win more mining work through moving into central Africa before too long, though he declines to talk dates. "The growth areas will very much be those associated with oil, gas and commodities, so Nigeria, Angola, Ghana," he says. "Of course central Africa continues to be a very challenging environment and so we need to look at all of this very carefully indeed." He adds that there will be plenty of opportunities for staff to work on these sorts of projects on a case by case basis. So it's a case of watch this space.
This plan will be underpinned by several key strategic director moves at a high level to "put our experts into growth areas and opportunities". It doesn't take a genius to know what that means, especially as several of the moves are out of Europe. And it gets to the core of people's fears since the first mention of a potential Davis Langdon/Aecom merger that an increased global focus might lead to a diminution of the firm's UK business - or, worse, that it might disappear altogether. But Horner is at pains to alleviate these fears. "We are just carrying on doing what we have always done," he insists. "We have a great reputation in the UK built environment and commercial sector and this is something we will always stick to and where we want to continue to grow.
"Clearly there are new opportunities presented now, though, and we can be even stronger in infrastructure globally. That's what's exciting. But it absolutely will not distract us. And financially we are seeing the benefits - we put a number on additional fees we wanted to generate in 2009 over three years by becoming a single global business. We are already over halfway there - that's quite an acceleration. And this is not going to have a negative effect on the rest of the business. It is not our destiny to become an internal services provider. That's not what we're about. We will stay true to our values."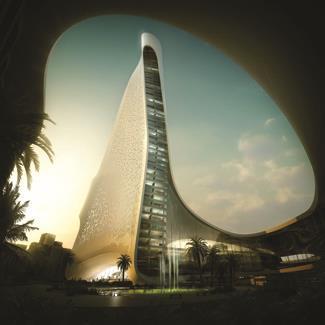 It's clear Horner has been fighting tooth and nail to prove that fast global expansion hasn't been at the expense of the firm's original UK business. And he seems to be having some success already. Gary Wingrove, BT's head of construction, was one of the merger's biggest critics back in August. But he admits that the deal didn't have the disastrous effect he was expecting: "I have been pleasantly surprised. It appears, so far, to be the same old Davis Langdon, which is good. I think, like me, some clients were sceptical at first. But as long as Aecom doesn't change Davis Langdon any more, then I will certainly continue to work with them and I think plenty of others now feel the same."
Wingrove does add that Davis Langdon's loss of staff has been a cause for concern. Of course, Horner is well aware of it. "It has been a big change," he concedes. "It would be impossible to have an event like this without staff asking themselves, 'am I up for this?'. They have to be honest with themselves."
And he insists that not all of the staff departures have been a result of the deal: "We have been responding to the market in exactly the same way as every other firm and trying to link that to the deal would be wrong.
"Where there have been changes at director level, clients have been reassured by the high calibre of individuals we have been able to move into those roles. As a result, I am not aware we have lost any clients and it's pleasing to see we continue to win new work from clients we've worked with for many years."
Despite Horner's assurances, there's no denying that staff morale is an issue. A tough market, fear of a complete change of direction to focus on business overseas, staff departures, redundancies, a buyout and a change in leadership would rock most employees' confidence - especially those based in the UK. "Staff morale is very closely linked to the economic environment," says Horner, in response. "Things in Europe are tough and therefore morale is clearly at the forefront of our minds. Ultimately, what affects morale is how people feel about the security of their job. Even though we can't determine the outcome of the economy and say there will be no more redundancies, we can reassure people by sending out a clear message about future strategy and growth."
Pipeline schemes include the new N.M. Rothschild Bank HQ in London, the Ras Al-Khaimah Gateway project, near Dubai, Shoreditch High Street Station Quadrant 3 and The Shard. In partnership with Aecom, Davis Langdon has also been appointed on the Jeddah Flood Defence project in Saudi Arabia and the Cairo Airport Development project.
DNA
So what about the man himself? Horner's backseat position at the company for so many years and his calm, understated nature might lead people to underestimate him, dismiss his abilities even. There has already been criticism of a former finance man stepping up to take on the top job. Can he live up to the larger than life public personalities of his predecessors? "I do come from a finance background," he says. "But although I may not have started in the industry, I have been here for 20 years. It is important that I am clear that our future success will be because we are part of Aecom, but Davis Langdon is in my blood. I carry the same DNA now as Paul [Morrell] and Rob [Smith] did. I love this place."
Horner's corner
I always … finish the book I am reading
The phrase 'always look on the bright side of life' is … true
My last supper would be … paté, grilled lobster and then cheese
I am scared of … something nasty happening to my children
My superpower would be … flight
If I hadn't been in construction I would have … raced vintage cars
Aecom and Davis Langdon Timeline
Scroll through the ages with our timeline. We have documented the many milestones that Aecom and Davis Langdon has seen over years.