With devolved powers to direct big budgets, metro mayors can wield great influence over their local economies. And in May, five of them are facing re-election. In the first in our metro mayor series, Jamie Harris looks at Tees Valley Combined Authority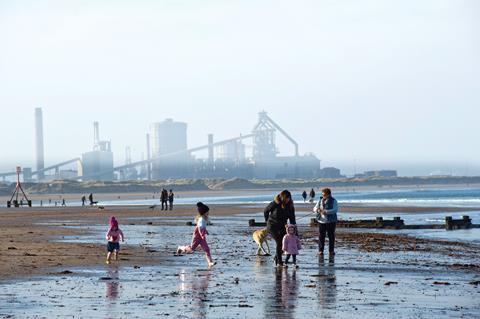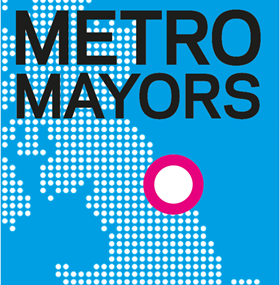 The Redcar steelworks closed in 2015 after 98 years in operation, following a downturn in the price of steel which caused owner SSI UK to fall into liquidation. Teesside lost more than 2,000 jobs in the fallout.
"We are the industrial North, right? That's what Tees Valley was known for," says Edel Christie, managing director for buildings at Arcadis. Originally from Middlesbrough, Christie previously worked in the oil and gas industry before moving into construction. "That's part of an industry that needs replacing."
Tees Valley, nestled between County Durham and North Yorkshire, was once a thriving industrial heartland in the north-east of England. As the lights went out on its steel-making sector, the region has been desperately seeking out new areas in which its people can thrive.
The region, which embraces five local councils (Darlington, Hartlepool, Middlesbrough, Redcar and Cleveland and Stockton-on-Tees), has been governed by a combined authority since 2016. It is one of eight combined authorities with a directly-elected "metro mayor" outside Greater London, who is endowed with devolved powers over transport, infrastructure, housing and regeneration of the region, including business investment and skills.
Tees up – The candidates
Ben Houchen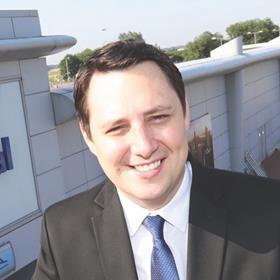 Born: 1986, Stockton-on-Tees
Political party: Conservative
Election pledges: Bring steelmaking back to Teesside; to launch the UK's first free port. Houchen has not released a manifesto.
Jessie Joe Jacobs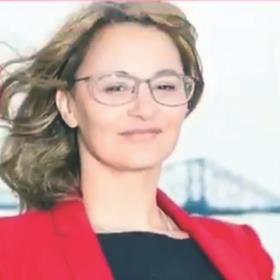 Born: 1978, Stockton-on-Tees
Political party: Labour
Election pledges: A £1.5m high street innovation fund to help start-up business; a save our high streets campaign; a campaign to tackle mental health across the city-region; a new vocation centre in all five boroughs; restarting the Tees Valley Metro project to improve regional rail services; improving bus services in the region; building a new bridge across the Tees to improve transport links.
She has been supported in her campaign by fellow Labour politicians Andy Burnham, the Greater Manchester mayor, and Liverpool metro mayor Steve Rotheram. Both are also facing re-election in May.
Tees Valley's first metro mayor, the Conservative candidate Ben Houchen, was elected to lead Tees Valley Combined Authority (TVCA) in 2017, narrowly beating Labour's Sue Jeffrey. Houchen has faced an uphill battle to get his newly-granted devolved powers to spark growth: economic indicators do not compare favourably with other metro mayor regions. At 68.6% in 2019, the employment rate within the TVCA is ranked lower than most of the other regions – youth unemployment in particular is highest in the Tees Valley. Its GDP is ranked ninth out of nine (in comparison with the eight combined authorities and Greater London). Wages are ninth. The average house price is ninth. Analysis by Grant Thornton suggests Tees Valley scores poorly on environmental measures too: in comparison with the rest of the North-east and the UK as a whole, the region ranks lower on indicators such as housing density, air quality and green space. Tees Valley produces more CO2 emissions per capita than any other metro mayor region.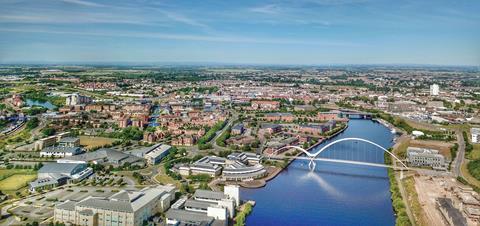 In May, four metro mayors – in addition to the mayor of London – will face an election to retain their position. Other combined authorities will hold an election over the next four years. Houchen is one of the metro mayors seeking re-election this year, this time contesting the seat against Labour candidate Jessie Joe Jacobs (see The Candidates, overleaf). With other high-profile candidates up for election, such as Sadiq Khan in London and Andy Burnham in Manchester, Tees Valley could be overlooked for what it can offer the rest of the nation. At under 700,000 inhabitants, Tees Valley Combined Authority is the smallest of the nine combined authority regions by population, and only narrowly larger in area than one, Liverpool City Region. But with devolved powers focusing attention on local communities, the authority is able to plan ahead for significant development in the region, promising thousands of jobs, regenerated town centres and possibly billions of pounds for the local economy.
The Tees Valley mayor has set out an ambitious 10-year, £588m investment plan for the region, which runs to 2029 and is part-funded by £450m in additional funding, spread across 30 years, agreed as part of the devolution deal. The funding is to be spent on areas such as transport improvements, employment and skills, and business growth, including enabling infrastructure works. TVCA is targeting the creation of 25,000 jobs and the addition of £2.8bn to the local economy by 2026.
But how does whoever wins the race to be city mayor intend to inject so much growth into a region that has battled industrial closures, comparatively low output and high unemployment? Will the region's decision to funnel investment into infrastructure and regeneration projects pay off?
Bouncing back
Tees Valley is looking to bounce back from the devastation of the steelworks closure – indeed, Houchen launched his re-election campaign in January by pledging to bring steelmaking back to Teesside within three years.
He says the Chinese firm Jingye, which this week completed its takeover of British Steel, is looking at the idea of investing in greener, more efficient electric arc furnaces on Teesside. But Houchen's opponent, Labour candidate Jessie Joe Jacobs, says: "The factors that drove SSI to the wall in 2015 – high energy costs and business rates, among others – are still there."
>> News: Chinese steelmaker to invest £1.2bn in British Steel
Aside from this bold plan to restart steel production, Houchen also wants Tees Valley to reinvent itself as a region dominated by technology, energy and manufacturing, rather than relying on the industrial sector alone for economic growth.
Free ports
Last month the government launched a consultation on its plans to create a number of free ports – or free trade zones – across the UK. Free ports sit within a country's land area but outside its customs territory. They allow for the import and export of goods outside of normal customs and tax regulations, saving on tariffs until those goods enter the full UK market. Goods or materials could be imported, manufactured or processed into finished products and then re-exported tariff-free. Advocates – including Houchen and newly appointed chancellor Rushi Sunak – say the zones will act as a means of boosting trade post-Brexit. Supporters also say that the zones act as a catalyst for the regeneration of an area through the creation of manufacturing industries within the port area. The government claims that free ports could create as many as 86,000 jobs nationwide.
The free ports debate encapsulates what Tees Valley is desperately looking for
Houchen launched a campaign for Teesport to be one of the UK's first free ports post-Brexit. Located on the mouth of the River Tees and adjacent to the former steelworks site, it is the third largest port in the UK by tonnage, dealing predominantly with the chemical and steel industries.
But critics of free ports say the claims of jobs and GDP growth are greatly exaggerated. They argue that the ports just relocate businesses from outside a free port area to within it rather than producing more for the economy.
Despite concerns over whether the potential value to the region can be realised, the free ports debate encapsulates what Tees Valley is desperately looking for: inward investment to boost the local economy.
The UK's largest regeneration site
Perhaps the most significant step to achieve this goal was the combined authority's decision to set up the South Tees Development Corporation (STDC) – the first such organisation outside Greater London.
The creation of the UK's first decarbonised industrial sector that captures and stores carbon emissions
The corporation's main role is to kickstart development on a 4,500-acre site on the mouth of the river Tees, next to Teesport. Last month, STDC brought the land back into public ownership. Environmental remediation work is now in progress on the site, heavily polluted from the former steelworks, to prepare it for future development. Houchen has called it "the single greatest development opportunity in the UK right now". Local contractor Hall Construction Services is currently working on a project to improve access to the site, ready for remediation works to begin.
The corporation says it will redevelop the site for business and industrial use and expects to create 20,000 jobs in the next 25 years. The first project on site, due to start in 2025, was announced this year: Net Zero Teesside is a substantial clean energy project, whose goal is the creation of the UK's first decarbonised industrial sector that captures and stores carbon emissions. A consortium of firms will work on the project, including BP, Shell, Equinor and Total. STDC claims it will boost the local economy by £450m and create 5,500 Tees Valley jobs.
Infrastructure
In addition to the millions invested in the steelworks site, the combined authority has ploughed ahead with more than £100m of investment designed to upgrade the region's infrastructure and regenerate the area in the short term.
Tony Fitzgerald is construction director for Bam Construction's north-east division. A Tees Valley resident, he feels the region is already starting to see the benefits of devolution. "You've got the power of five [single boroughs] coming together rather than one. Together with the amount of money secured from government to push infrastructure, tourism and education in the area, you're able to set your sights much higher in terms of potential improvements in these areas."
In particular, TVCA has prioritised transport infrastructure upgrades since its inception. It approved a £20m masterplan – prepared by a consultant team of BDP, WSP, Aspinall Verdi and Mace – to redevelop Middlesbrough train station, in part to accommodate direct London-bound services. These are set to run from next year.
And in 2018 the authority published its plans for Darlington 2025, which set out to improve facilities and connectivity ahead of HS2 and Northern Powerhouse Rail. A business case was sent to the government in February requesting £80m to fund the project – TVCA expects to receive a decision this year.
Teesside International Airport, previously Durham Tees Valley Airport, was brought under public ownership in 2018 after TVCA agreed a £40m deal with the previous majority shareholder, Peel. Since the turn of the year, the airport has announced new routes to London City, Cardiff, Belfast and Alicante in Spain. The collapse of British airline Flybe earlier this month caused alarm at many regional UK airports, including at Teesside as nearly half of its routes were operated by the airline last year. However, rival Eastern Airways has said it intends to pick up the stricken airline's routes, leaving the airport in a more stable position.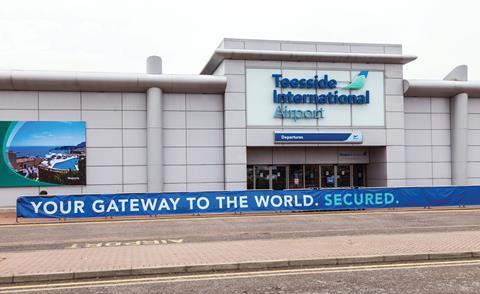 While the fallout from the coronavirus crisis is hitting the airline business hard, the public ownership move is part of a 10-year expansion plan to increase passenger numbers tenfold – it has improved links to the airport with an upgrade to the airport train station, which was used by just 74 passengers in 2018. The TVCA has contributed an undisclosed sum to subsidise the new routes.
Improving transport and infrastructure links is as important as everything else for job creation and deployment of skills

Tony Fitzgerald, Bam Construction
With better connectivity and transport links comes the opportunity to attract new people and skills to the area, says Arcadis' Christie. "The airport upgrade in particular will mean the region is connected to UK plc and beyond – and when the region feels wholly connected it gives it a sense of place that retains people."
"We've recognised that improving transport and infrastructure links is as important as everything else for job creation and deployment of skills in the area," says Bam Construction's Fitzgerald.
The region has also launched Tees Flex – an on-demand bus service that can be booked via an app – to serve residents in more rural parts of the Tees Valley, while TVCA also has plans to improve connectivity on a virtual basis, through a £3.5m investment to expand ultra-fast broadband coverage in the area, due to be rolled out next year.
Houchen and the combined authority hope this infrastructure development will encourage new businesses into the area, which in turn will entice its workforce to stick around. "These skills don't necessarily sit anywhere locally," says Christie. "We don't want to have people flying in and flying out; we want to build a retained workforce, either locally developed or attracted to the area."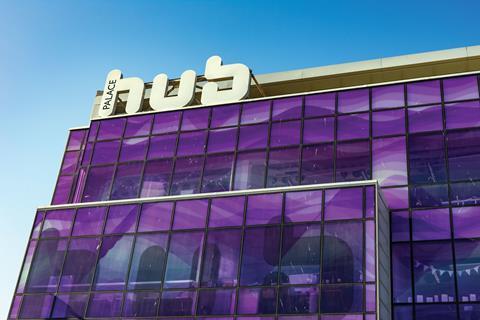 "We probably don't shout enough about it," says Fitzgerald, "although we're starting to, admittedly – it's got so much going for it as a place to live and work, in terms of career opportunities and job creation."
Earlier in March a joint venture partnership between Theakston Land and JC Musgrave began work on a £200m Teesside Airport business park, which TVCA says will house 3.4 million ft² of logistic, manufacturing and commercial space.
The centre of Middlesbrough has seen its digital hub, dubbed "Boho", flourish as the region's tech sector has expanded. Made up of several buildings which house a mix of residential and start-up space – crucially with ultra-fast broadband connectivity – a new development by Thirteen Housing Group, Boho Zone North, will add to the tech space in the town centre.
Teesside University is midway through a £300m campus regeneration project. And Wates is due to complete a £21m student accommodation project this year. It follows the completion of a £22m bioscience research centre, also by Wates. Further accommodation projects are set to go out to tender over the next five years.
It may not get the fanfare that its combined authority cousins receive – HS2's ability to unlock regeneration opportunities in the West Midlands or Greater Manchester, for example, turns more heads. But the last few years suggests that the mayor's devolved powers can unlock considerable opportunities to improve the local economy – and quickly.