Network Rail is a huge client for the UK construction industry but with the Department for Transport increasingly frustrated by engineering overruns, can chief executive Mark Carne safeguard the company's future?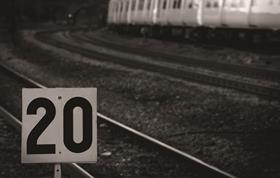 The smell of spicy lamb kofta kebabs and teriyaki salmon wafted from the barbeque on the terrace of the five-star Royal Horseguards Hotel in Westminster. Transport secretary Patrick McLoughlin told a crammed, not to mention hungry, audience: "Mark has an incredibly difficult job making all these improvements while also focusing on 4 million passengers a day."
Standing by McLoughlin's side at this Rail Delivery Group event last week was Mark Carne, the chief executive at Network Rail - a man tasked with overseeing the repair and maintenance of Britain's largely Victorian railway at a time when passenger numbers are at their highest since the 1920s.
McLoughlin's warm words masked the Department for Transport's frustration over how the state-backed group is operating and maintaining 20,000 miles of track and 18 major stations, including Birmingham New Street, Glasgow Central and London Bridge.
George Osborne's summer Budget followed the next day and the chancellor revealed that HS1 boss Nicola Shaw had been asked to develop a rescue plan amid a shake-up of Network Rail's funding.
For months, Network Rail has been in trouble, with engineering overruns causing chaotic scenes at Paddington, King's Cross, and London Bridge. More than one in 10 trains run late because of Network Rail and missed punctuality targets led to fines of £53m last year - adding to a £30bn debt mountain.
A special director, former Eurostar chief executive Richard Brown, has been imposed on Network Rail's board to report directly to McLoughlin; Richard Parry-Jones was replaced as chairman by Transport for London (TfL) commissioner Sir Peter Hendy; and the electrification of the Midland Main Line and TransPennine route between Manchester and Leeds has been, as McLoughlin put it, "paused".
That electrification programme is part of Network Rail's £38.5bn five-year spending plan. Network Rail is only a year into this plan, known as Control Period 5 (CP5), but it has been beset by spiraling construction costs and slower than expected planning consents. Carne concedes that Network Rail has been "over-ambitious", which some see as a dig at his predecessor, Sir David Higgins, who pulled most of the programme together before leaving for High Speed 2 last year.
All these problems will worry major contractors, like Carillion, Babcock Rail, Bam Nuttall and Costain, which all received more than £200m of work in 2013/14. But Carne tells Building that Network Rail will remain one of the industry's biggest clients.
He argues: "The secretary of state has made it absolutely plain that we still have £38.5bn of funding in CP5 and we have an incredible list of enormous projects to deliver. We now need to think about the right phasing of those projects, but there's a huge amount of work. We have an incredible programme and opportunities."
That may be so, but the organisation is poised for a huge overhaul and the industry will be affected. The key questions are how and to what extent?
Delays
McLoughlin's "pause" on major projects was billed as not delaying the overall CP5 programme. However, a source at the top of Network Rail confirms that work will "inevitably" seep into CP6. A second director adds that it is "a fair assumption" that some schemes will not be completed within the five years.
Richard Abadie, head of infrastructure at PwC, says that rail construction work is at the "busiest it's been for many, many years", but it is "not clear what the order book will look like if Network Rail pulls back a bit". A senior adviser to Network Rail adds that the group "doesn't have the institutional capacity to later accelerate projects that have been delayed a bit" within CP5.
A senior rail executive goes further, believing there will be "prioritisation" of projects, which would mean the delayed, over-budget £1.74bn Great Western electrification goes ahead but the Midland Main Line ends up essentially ditched. McLoughlin has ordered Hendy to review Network Rail's spending programme by autumn, which the executive believes is "probably not" enough time to assess all of the problems in CP5.
"Contractors should be nervous about how much delay will take place," warns the executive. "But there is enough work coming out of HS2 to take its place."
Indeed, engineers and rail contractors may be able to swap Network Rail for HS2, the £50bn railway that is now going through the parliamentary approval process. As work potentially tapers off at Network Rail, contracts are likely to become available on the London-to-Birmingham first phase of HS2. The work will be different, though, given HS2 involves building virgin track, while Network Rail contracts involve the specialist skills and constraints of making a 19th-century system fit for the new millennium.
Changes to service
Network Rail received greater government scrutiny from 2013, when the Office for National Statistics (ONS) told the government that the organisation should no longer be treated as a private sector company for accounting purposes. From last autumn, Network Rail was put on the government's books, bringing with it more than £30bn of debt at a time when ministers are trying to get Britain into the black.
The DfT and the Treasury are looking at a number of options to slim down Network Rail, which the Office of Rail Regulation estimates has an enterprise value of more than £50bn - about the size of the water industry.
Ministers are concerned that it is not focusing on its core work of repairing the railways - "a perfectly noble job", points out a rail industry insider - and has concerned itself with pursuits like trying to buy Grand Central shopping centre next to Birmingham New Street station and winning consulting work overseas.
Private equity, trade investors and utilities have been asked to look at taking control of Network Rail's power supply, such as overhead cables. The likes of BT and Vodafone could be tempted to provide the organisation's telecommunications, including passenger WiFi.
Perhaps most controversially, there is pressure from the Treasury to carve out its major stations. Although Network Rail owns more than 2,500 stations, those 18 major sites are the most valuable and complicated. Often, there is confusion over responsibility for problems and technical issues between train operating companies and Network Rail at stations. One option is to hand control of stations like Bristol Temple Meads and Charing Cross to the train companies. Another possibility would be selling stations to developers, such as Land Securities or Hammerson, but one rail consultant said they would struggle to make money out of them unless they were allowed to build skyscrapers on top. The source added that while this was a possibility, it was highly unlikely given the disruption building a tower would cause passengers during construction.
It was in this context that last week's Budget came forward with the plan to establish a dedicated body to focus on selling the Network Rail-owned commercial land where there are development opportunities. King's Cross, where publicly owned High Speed One developer London & Continental Railways has overseen the 15-year regeneration of the railway lands surrounding the London terminus in joint venture with developer Argent, is the model for how this could work.
The Budget said the aim will be to "realise value from public land and property assets in the rail network to both maximise the benefit to local communities and reduce the burden of public debt," but as yet it is unclear how the body will work and exactly what land will be put into it.
In fact it is just one of the commercial opportunities Network Rail is trying to pursue. Rothschild's Simon Linnett, who advised Network Rail's predecessor, Railtrack, before
it went bust with debts of £3.5bn in 2001, is separately looking at its commercial property portfolio.
Network Rail is one of the country's biggest landlords, with more than 7,000 small-and-medium-sized business tenants, from fishmongers to car mechanics, found largely beneath railway arches. Selling these off could fetch more than £1bn. A Network Rail insider says Rothschild is helping to "sweat out property assets".

Regional businesses
Two other budget announcements will have a huge impact on how the construction industry deals with Network Rail. The organisation's route managers will be given greater power, meaning they will have the authority to call contractors in if they spot a problem with the track.
This is part of the government's broader devolution policy, which could see Network Rail's regional offices work closely with elected mayor-led cities that have transport powers.
Ultimately, Network Rail could be divided into regional businesses. Running autonomously several years down the line, these separate firms could even attract private shareholders, according to a source close to the rail regulator.
The other announcement will see the several billion a year in government subsidy routed via train companies, rather than Network Rail. This idea was floated by the regulator two years ago.
At present, the train operators pay Network Rail an "access charge" to use the railways, but this is about 20-25% of the market rate. The government grant makes up the difference.
This convoluted system is to be simplified, with Network Rail being able to charge the full market rate of the access charge. A source close to the regulator says this will see "silly things" sorted out. For example, a train company might spot that a train is running needlessly at 3am, meaning workers are only able to do two hours of work rather than four overnight.
At present, there is no financial imperative for the train company to work through these issues with Network Rail - it is simply seen as the latter's responsibility - now there will be. Therefore train operators will have an interest in helping to spot problems and make routes more efficient.
The source says that the industry should see "no difference on day one". But over time the impact could be far-reaching. Some sources fear the dynamic could change to the extent that the ultimate client for contractors will eventually be the train companies, rather than the organisation that owns the rail network.
"This is a subtle change in the master-servant relationship," says one industry source. He argues that a "logical conclusion" could be for train companies to sidestep Network Rail and go directly to contractors for work, though the source close to the regulator insists this would not be the case.
Next stop?
Network Rail's fate will largely be sealed by the reviews undertaken by Hendy and Shaw. Hendy will assess whether CP5 can continue in its current form, and this should at least provide the construction industry with some clarity on what work can be salvaged and when it will take place.
Shaw's is a longer, more fundamental job. She will be looking into the "future shape and financing" of Network Rail, which will almost certainly include breaking it up and finding ways of reducing the debt mountain that is expected to top £50bn by 2019.
Together, those reviews will provide the templates for construction's relationship with one of its biggest, most important clients.
Mark Leftly: Check the departure board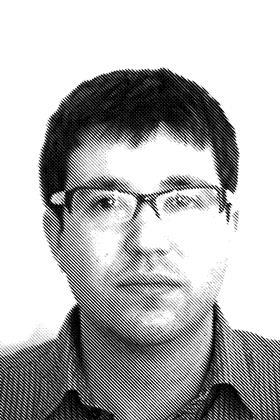 OK, it wasn't the most subtle bit of digging I've ever tried, but when I asked a friend of Mark Carne's whether he would quit Network Rail he said: "If you think that about Mark Carne, then you don't know Mark Carne."
Fair enough, I've only met him once and spoken to him a handful of times on the phone since he took up Network Rail's top job in April last year.
It's important to remember, however, that Carne's chairman, Richard Parry-Jones, was made the scapegoat for Network Rail's woes. It was, apparently, a speech by Carne at the annual George Bradshaw Addresss in February that particularly infuriated officials and ministers.
Transport luminaries were treated to what former transport secretary Lord Adonis described as a "systematic hatchet job" on Carne's own company. Carne described Network Rail as an organisation people "love to hate" and admitted that "sometimes we let passengers down".
Senior rail executives say officials were angered that Parry-Jones failed to rein in his chief executive. Carne himself is seen as unsackable, given the embarrassment that would be caused by getting rid of someone only a year into the job and who can't be held accountable for problems that date back years.
Parry-Jones' replacement, Sir Peter Hendy is certainly not the shy and retiring type. He would not have given up Transport for London without a guarantee of final say,
argue rail sources, meaning that Carne's authority could be diminished.
There were already doubts from some about Carne's lack of rail experience - he joined Network Rail after a career in the oil and gas industry. Certainly there has been frustration in government circles over his focus on areas outside of core engineering work, notably creating a "digital railway", which is partly modelled on air traffic control and means introducing technology to free-up capacity.
Carne's friend is right, I don't know the man well enough to judge whether he will quit. So, I asked someone else who does know him. "If you're a chief executive and Sir Peter Hendy is brought in above you, you would be stupid not to quit," said the source. "And Mark Carne is not stupid."
Mark Leftly covers politics for The Independent on Sunday and is associate business editor across the Independent newspapers and the London Evening Standard