Network Rail is pushing the industry forward on better payment practice by insisting on 28-day payment periods and banning retentions. Will the move be followed by other construction clients and why are some contractors worried?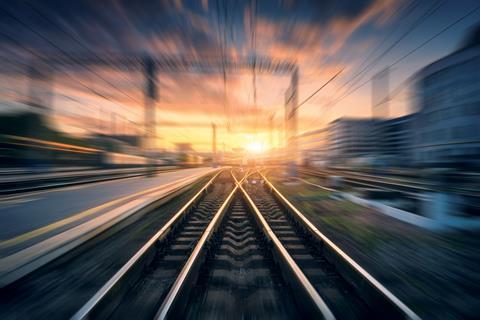 Making the people you deal with wait for payment and extracting retention money from them in advance are part of the construction sector's DNA, with cash undoubtedly king. But the building blocks on which much of the financial success of some firms in the sector has been built are under threat.
One of the country's biggest spenders on construction, Network Rail, is taking a hard line on payment practices in a bid to ensure that cash flows throughout the supply chain. The decision to ban retentions and insist that its suppliers abide by 28-day payment periods was announced last month. It also revealed that project bank accounts will be introduced in its future contracts, starting from next year. The move has intensified the debate over fair payment practices throughout the supply chain.
Network Rail has some of Britain's largest contractors in its employment, including Amey, Balfour Beatty, Kier and Skanska, to name but a few.
Stephen Blakey, Network Rail's commercial director, thinks that somewhere along the line those contractors who agree to support Network Rail's terms and conditions will face questions such as "Why wouldn't they do it in Highways England's portfolio? Why wouldn't they do it in the HS2 portfolio?" But he adds: "It's for other clients and other sectors to determine whether now is the right time for them to follow suit."
We need to be very mindful that it's done […] in a controlled manner that allows businesses to move to different business models

Alasdair Reisner, CECA
The precedent set by Network Rail could act as a catalyst for other major clients, particularly those in the public sector – given the government's stated agenda of cracking down on what chancellor Philip Hammond dubbed
the "scourge of late payments" in his Spring Statement earlier this year. And while the move is confined to the rail sector, the fact that the major contractors appear willing and able to abide by the new arrangements could see them come under pressure to do the same in other sectors of the construction industry.
The timing of the decision was triggered by the collapse of Carillion earlier this year, amid growing anger over the way in which the supply chain fell victim to late payments.
A damning report by the business, energy and industrial strategy and work and pensions committees in May revealed that Carillion owed about £2bn to its 30,000 suppliers, subcontractors and other short-term creditors. The committees accused the company of treating suppliers "with contempt" and pointed out that despite the firm being signed up to the government's prompt payment code, "its standard payment terms were an extraordinary 120 days".
Debate relit
Blakey comments: "Carillion has reignited the whole industry debate and really brought it into sharp focus – the issues of cash flow through the supply chain and the approach to retentions."
Yet the announcement was no knee-jerk reaction to the contractor's demise, but rather the result of Network Rail formalising an approach it first decided to take in 2011, with a fair payment charter. The process has been carried out in a collaborative way with contractors, Blakey says.
Any punitive action is likely to be a last resort, with contractors monitored through assurance and any issues dealt with through dialogue. "In the first instance we would want to understand why there were instances of non-compliance, and those would provide the context in terms of whether or not it would be an easy fix or something that would require formal punitive action," Blakey continues.
Industry bodies have praised the move by Network Rail. Alexi Ozioro, public affairs and policy manager at the Building Engineering Services Association, says that the decision shows "exemplary leadership and foresight" and "demonstrates not only that reform can happen, but can happen very quickly. If a major client like Network Rail can do it, so can everyone."
The move has also been welcomed by Suzannah Nichol, chief executive at Build UK, who says: "Improving cash flow will unlock value through the whole supply chain." She adds: "We are aware of other major clients implementing similar requirements and I look forward to them setting out their intentions and helping us to change the industry for the better."
Paul Uppal, the small business commissioner, describes Network Rail's approach as "a really positive step" and says it should be replicated by other construction firms and across government.
And according to John Nolan, chair of the Construction Industry Council, it should be "the required best practice for the entirety of the industry".
Need for enforcement
But some are taking a more sceptical view. Noble Francis, economics director at the Construction Products Association, says the move "will only be effective if Network Rail constantly monitors and enforces it".
It remains to be seen whether Network Rail's decision will set off a stampede of clients rushing to be seen to do the right thing. The statutory duty for large companies to report on their payment practices, brought in last year, has revealed that a significant number of construction suppliers are not being paid in a timely fashion. Kier Construction has an average payment period of 59 days, while Galliford Try Building's is 49 days and McLaren Construction takes an average of 46 days to pay.
Alasdair Reisner, chief executive at the Civil Engineering Contractors Association (CECA), comments that change should be gradual to protect companies from the risk of going under.
"Cash is king in the contracting business, and if there was a sudden withdrawal of cash from industry you would see other [construction] industry failures – there's no doubt in my mind about that. So we need to be very mindful that it's done carefully and in a controlled manner that allows businesses to move to different business models that don't rely on that cash flow."
A long-term project
The construction industry needs to work together to find a permanent solution to the payments issue that has blighted the sector for many years, Reisner says. He warns: "Shocks to industry will kill contractors – managed processes will get us to a better place where everyone is paid appropriately."
Another voice urging caution is analyst Kevin Cammack at financial adviser Cenkos, who says that some time would be needed to allow "potential short-term funding issues" to be overcome and guard against "instant undue pressure on the borrowing facilities" of companies.
Cammack argues that adopting the stance taken by Network Rail "would not create undue problems and it would be to the benefit of the whole industry". He says: "I don't think it would have anything other than a fractional impact on the profitability of the businesses."
In his view, there is momentum behind working towards a level playing field for payments, with with public sector clients such as Highways England likely to take a similar approach to that of Network Rail.
He adds that sudden change "clearly would have some traumatic experiences across some contractors, who I suspect have not got sufficient headroom in their facilities to be able to move to that structure immediately."
But some argue that contractors already struggling with tight margins and cash flow problems because of some slow-paying clients will struggle if other clients then demand they pay subcontractors earlier.
This would result in contractors being squeezed from both ends. Operating margins are slim, with the top five listed contractors ranging from 0.8% for Balfour Beatty to Keller's 5.4% – an average of just 2.8%. Such meagre margins leave little room for manoeuvre.
One analyst says that "clients are using every diversionary tactic possible to delay payment" and this payment terms clampdown, along with declining volumes, amounts to a "double-whammy" on contractors. Pressure from clients such as Network Rail for contractors to pay their subcontractors more promptly means contractors are under increased financial strain, they add.
However, Network Rail's Blakey dismisses concerns that contractors could suffer from restrictions over their cash flow. "We've made sure that the tier-one contractors will not be put in a cash-negative position," he says. Concerns over cash flow are "based on old thinking" and reflect a model that involves expecting subcontractors "to do works that they don't actually get paid for until four to five months afterwards".
The move by Network Rail comes amid mounting momentum for an end to unfair payment practices. There is widespread support among MPs for a private member's bill by Conservative MP Peter Aldous – the Construction (Retention Deposit Schemes) Bill 2017-19 – which seeks to regulate retentions payments and protect subcontractors if contractors go bust. Its second reading in the House of Commons will be in October, having twice been delayed.
Government has indicated that it will look at tougher regulations to tackle payment issues. Construction minister Lord Henley, speaking during a debate on prompt payment in the House of Lords in May this year, commented: "We should not make a point of rushing into legislation, but there are occasions […] where the behaviour of certain companies – that of Carillion has been highlighted – leads us to a view that further action possibly needs to be taken."
He indicated that the government is examining how the prompt payment code "can be strengthened and enforced", and said: "A call for evidence is being launched by my department on how we can eliminate the continuing problem of unfair payment."
However, progress is not particularly speedy – the Department for Business, Energy and Industrial Strategy has yet to issue the call for evidence, and has not yet published responses to consultations it launched last year looking at payment issues. The Cabinet Office is also yet to respond to a consultation launched earlier this year, which proposed blocking companies with poor payment practices from being given major government projects.
Rudi Klein, chief executive of the Specialist Engineering Contractors' Group, says more action is required and that the government should "mandate by law 30-day payments across the public sector".
Klein, who also wants an end to retentions, claims "retention monies lost in the Carillion insolvency will be probably almost £1bn". He predicts: "Over the next few months, we could have as many as 200 or 300 client organisations looking at what Network Rail has done [and] considering what they [the client organisations] should be doing."
Klein admits that change could present dangers to suppliers, with a "risk that there will be some tier-ones that could go into insolvency, or possibly face that risk". But he argues that clients need to be more careful in their choice of contractors and "consider using better-funded, better-managed organisations as their tier-one contractors".
Construction is undeniably complex, with projects that can involve myriad interested parties and several layers of subcontractors. Yet, as Blakey sees it, it simply comes down to making a choice: "Do they want to be doing something that's progressive and driving industry change for the better – or do they want to cling to ways of making money that are frankly at the expense of people down the supply chain?"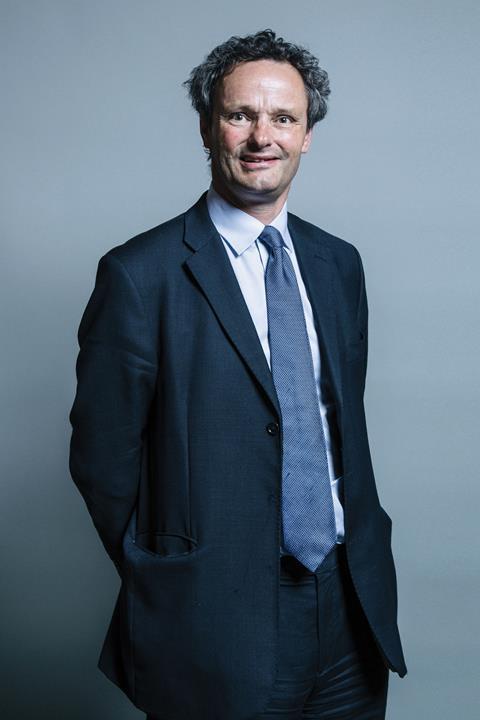 Comment by Peter Aldous MP
Sponsor of the private member's retentions bill.
The Conservative MP for Waveney, who is the MP behind the Construction (Retention Deposit Schemes) Bill 2017-19 seeking to regulate retentions payments and protect subcontractors if contractors go bust, has told Building: "In response to the news regarding Network Rail's decision to ban retentions, I would comment that this shows that reform can happen, and if a client the size of Network Rail can achieve it, there is no reason why other tier-one contractors cannot adapt to this change.
"With regard to others following suit, it is a commercial decision [that is] up to the individual companies, but a decision that should prove to be a very sensible one in time. Once a firm gathers a reputation for paying their supply chain properly and on time, more firms want to work with them, and this was evidenced by how a number of companies refused to work with Carillion, which was a factor in their ultimate demise.
"Low profit margins are already put under huge pressure by late and withheld payment. So the action taken by Network Rail, and hopefully others, will in fact help the situation, not harm it."