It doesn't look like a whole lot of fun, but 2009 must be endured where necessary and enjoyed where possible. So, here's our guide to what's going to happen, complete with the big stories, the key dates and the people who are going to make the news
January-March
Housebuilders
Housebuilders are going to have to get their finances in order at the start of this year, following in Taylor Wimpey's footsteps. Britain's biggest housebuilder has until March to reach a deal with its banks. Persimmon won't be far behind in restructuring its £900m debt pile. It had originally planned to leave it until later in the year but perhaps realised that there would be a mad scramble for credit early this year.
Getting its ducks in a row won't be easy; the debt is held by an exotic assortment of international lenders. But we reckon it should succeed; if Persimmon went under, chins really would hit desks in the City. Either way, expect debt to cost a lot more for everyone this year and to see the balance of power between housebuilder and bank tip further in favour of the latter.
What the experts say
"The prospects remain grim and we could see a fall of about 30% in housing starts in 2009 compared with 2008. And despite all the government's rhetoric we are not expecting any dramatic increase in public housing starts – possibly just three or four thousand more starts this year than last.
As a result, the government will fall even further behind the target it has set for starting 45,000 social homes a year by 2011."
Michael Ankers, chief executive, Construction Products Association
It could happen …
Following the HBOS takeover, Lloyds gathers together all the housebuilders on its books and tells them there's not enough cash to go round. It says it will only save one, which will be decided by way of a challenge to sell a two-bed flat in central Leeds.
Crossrail
The will it, won't it story of 2009. Most announcements on the scheme's future are scheduled for the first quarter of the year. We think this is one project that will survive, even if there are some obstacles to overcome along the way. You know, small things like funding.
What the experts say
"Crossrail will get the go ahead this year, as it does every year. Whether that leads to construction in 2010 or not is the answer to a different question."
Tony Travers, director of the Greater London Group at the London School of Economics
It could happen…
Money earmarked for Crossrail is diverted into cycle lanes and a new fleet of un-bendy buses as London mayor Boris Johnson reveals his latest green plans for London.
Heathrow
In December, we predicted that after yet more delays, the government would finally approve a third runway at Heathrow in February.
What the experts say
"As the crunch bites, hints from Downing Street are that the third runway will go ahead at Heathrow as an example of how it plans to modernise. If the government decides not to go ahead with it, BAA may cut its contribution to Crossrail."
Stephen Joseph, director of green lobby group Transport 2000
It could happen…
In February the government will approve a third runway at Heathrow.
The Olympics
All the indications are that the Olympic Delivery Authority will sign a deal with Lend Lease over the media centre at the end of January. Given the traditional delays in tying up agreements of this magnitude, we would guess that this will probably roll over into February. The deal will lead to 1,000 of the 2,800 homes being built and funded by a consortium of regeneration developer First Base, housing associations East Thames and Southern Housing Group, with extra cash from the Homes and Communities Agency. How the remaining £600m of construction costs is split between the government and Lend Lease is anyone's guess.
It could happen…
In other sports news, controversy reigns at the unveiling of Herzog & de Meuron's plans for the redevelopment of Marylebone Cricket Club, aka Lord's. The "Bird's Nest" architect has designed the pitch with a 10° gradient to cement its iconic status.
Redundancies
About 600,000 workers face redundancy in 2009 according to the Chartered Institute of Personnel and Development. Unemployment figures were at 1.86m in October and are expected to soar to 3 million by the end of the year. The government is planning to pay firms to take on apprentices and invest in green industries and infrastructure. It is also talking about fast-tracking public sector projects to create 100,000 jobs.
It's been on the cards for a while, but the great consultant buy-up looks likely to happen now. Davis Langdon is one firm that may be in a position do a bit of shopping in the January sales. As for potential targets, Gardiner & Theobald wasn't doing well at the end of 2008, so could these historic rivals become one?
What the experts say
"It will be a very rough year for job losses. We have been looking closely at tailoring services in order to help members in what will be a very difficult year ahead."
Federation of Master Builders
It could happen …
Dutch consultant Grontmij buys Scott Wilson, Bouygues buys Rok, Vinci buys Costain, Wates buys Styles & Wood.
April-June
General election
The biggest political unknown of 2009 is whether Labour will go for its fourth election victory. However, Gordon Brown kicked off the new year by saying his job was to handle the downturn, and going to the country was the last thing on his mind. But things change …
It could happen …
We may see new housing and construction ministers – again – if Labour do badly in the European and local elections on 4 June.
It's also a fair bet that the communities department will name the eco-towns to be built before the elections. Despite Gordon Brown's insistence, it is unlikely that 10 will be picked. However, recent signs suggest it may be more than the two or three many people have been predicting.
Housebuilders
Last year's spring selling season was when it turned really ugly: sales were about 35% down on the previous year. Now all eyes will be on the like-for-like sales figures, and the expectation is that they won't be good.
What the experts say
"Housebuilders will hope for a levelling off. If numbers are down on 2007, then we're in a pretty desperate state."
Kevin Cammack, analyst at Singer Capital Markets
Building Regs
The publication of the Path Towards Zero Carbon Buildings will give the industry a series of milestones to aim at. The first will be the consultation on the 2010 edition of Part L of the Building Regulations, which covers energy efficiency, which we are guessing will be published in April. The industry expects it to be aimed at achieving a 25% improvement in energy standards. Hopefully this should not contain any unpleasant surprises as the calculation methodology that caused so much pain in 2006 is now understood, and should not change.
What the experts say
"I suspect the government will press ahead with the new Building Regulations, given that concerns about climate change remain firmly fixed on the agenda. However, I'd anticipate this could increase difficulties in funding for residential developments. So I would hope rather than expect the government to take a pause when considering new measures to reduce the burden on the private sector."
Ian Tant, partner in planning consultant Barton Willmore
Olympics
Around about now a contractor may be appointed to build Make Architects' design for a handball arena. This is the last significant construction job on the 2012 London Olympics. Hopefully by this time David Higgins, the chief executive of the ODA, will have worked out what it's for after his "What the hell is handball?" comment in Building last September.
The OFT investigation
The Office of Fair Trading is expected to move to the next stage of its accusations against 112 construction firms for tender malpractice.
No doubt companies on the black list are feeling a little nervy around about now. Balfour Beatty has obtained leniency for the misdeeds of its Mansell subsidiary, but others have not been so lucky. The maximum fine that may be levied is 10% of global turnover, but that sanction is used only against repeat offenders and firms operating a proper cartel over a number of years. Most of the firms in this case are being charged with the comparatively benign practice of cover pricing, although some are accused of bid-rigging.
What the experts say
"OFT fines may not be as high as originally indicated and could even level off this year due to the credit crunch. I think the fact that the announcement of the fines has been moved from January to the summer means that the OFT wants to get its own affairs in order before fining companies. This move could mean good news for the industry."
Helen Waddell, senior associate, Pinsent Mason
Global
Expect consolidation overseas as the market in developed countries continues to struggle. India, Russia, China and South America are likely to continue growing, and although the downturn has hit Dubai, there are still opportunities in other Middle Eastern markets such as Abu Dhabi and Saudi Arabia.
What the experts say
Tom Smith, head of international work at WSP, predicts that consolidation will be a defining trend of 2009 as the likes of Atkins, Scott Wilson and Waterman scramble to take cover from the financial meltdown.
July - September
Housebuilders
It would come as little surprise if completions fall to an all-time low in this quarter as the steep fall in last year's starts manifests itself. On the positive side, investors could well decide the land market has reached the bottom of its curve and start buying again. Those who do not need to go to the bank for their money will be in a position to make a killing.
What the experts say
Ken Dytor, managing director of Regeneration Investments, says: "Obviously we have seen a decline in land values this year but the drop is greater than has been seen in the market because people are still sitting on assets. Cold reality will hit in 2009 when it comes to land values, which will probably hit rock bottom."
Sustainability
We think the government will finally publish final guidance on the definition of zero carbon this summer. As per December's consultation, it will provide much greater flexibility than the current definition, possibly allowing developers to pay into a fund to build extra renewable generation capacity rather than actually reach zero carbon. Some are suggesting we may see Hilary Benn step down as Secretary of State for Environment, Food and Rural Affairs – maybe even before the third quarter. As for his possible successor? We wonder what Peter Mandelson will be up to later on this year …
It could happen …
There is much debate and speculation about the possible emergence of a "new green deal". The idea is that governments around the world agree to spend their way out of the recession by committing funds to combat climate change and investing in green technologies such as carbon capture. This would spur the continued growth of the green sector.
More redundancies at commercial developers are likely as work slows to a halt.
The Unite union will continue to lobby the government to introduce measures to kickstart the industry and the Specialist Engineering Contractors Group will be pressurising it to remain focused on the survival chances of SMEs.
What the experts say
"In 2009 we will be campaigning for the tightening up the current Construction Bill which is working its way through parliament, and for the increased use of project bank accounts."
Specialist Engineering Contractors Group
October-December
Public sector
It is more of a given than a prediction that public sector work will be a saving grace for many people in the industry in 2009. Although competition for this work will be tough, this could be the season when the chill finally eases for some of the biggest contractors. This could happen as early as October as they start reaping the rewards of a place on the government's expanded academies framework, procured in the spring and worth a massive £4bn.
What the experts say
Despite our prediction of a bit of good news for the industry in the shape of public sector work, Simon Rawlinson, head of cost research as Davis Langdon, predicts that there will be difficulties bringing these projects to the marketplace in terms of going out to tender and getting PPP funding: "It is unlikely to provide the boost to the industry that was previously predicted," he says. "The government will continue to try and accelerate work in the education sector but the complexity of the procurement process means that it will difficult to just tap into this market."
Consultants to watch
Prashant Kapoor, director of WSP Environment. This firm is trying to shake up the sustainability world with calls for greater regulation.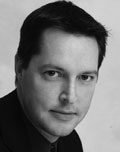 Eryl Evans, Cyril Sweett (pictured). He is the commercial manager on Network Rail's £5.5bn Thameslink upgrade, which gets into gear this year.
Zac Grant, principal consultant at Faber Maunsell's sustainable development group, and part of the team behind the Ska Rating tool for sustainable fit-out.
Stuart Senior, Gleeds' managing partner, who is project managing India's scheme to build 217 new towns across the subcontinent.
Santiago Klein. He is the man McBains Cooper poached from Currie & Brown to get its South American business on its feet.
Business people to watch

Andrew McNaughton (pictured). Has been rising through the ranks at Balfour Beatty since 1997 and was made chief operating officer last November. Definitely a man on the up.
Rob Perrins, financial director of Berkeley Homes. Tony Pidgley's number two is being touted as his heir apparent and will take an increasingly prominent role at the company, although he's unlikely to move into the hot seat in 2009. As one analyst said: "He's a chip off the old Pidgley block but won't take over yet. Tony enjoys recessions too much to let that happen."

Architects to watch

It's fairly safe to say that 2009 will not be a good year for young, emerging architects, as clients will be reluctant to risk their pennies on untried talent. But here are some practices we hope we'll be reading more about in 2009.
51% Studio. This fledgling practice won acclaim last year for its Vicco's Tower, which despite its name is a small extension to a house in Hackney, east London, and won the practice a first RIBA Award. 51% Studio's relative obscurity – not to mention its internet-unfriendly name – means that even Google has trouble finding it. Let's hope that's not always the case.
Carmody Groarke. The opening of the practice's memorial to the victims of the 7/7 bombing in July will thrust it into the public limelight.
Stanton Williams. Its designs for the Eton Manor cluster of Olympic venues, one of the few areas of design in the Olympic park that remains unseen, may be unleashed about now. Provided they aren't value-engineered out of existence, that is.
Green People to watch

Isabel Dedring
The mayor's environment adviser took up her post last September; she was previously director of Transport for London's policy unit. It is her job to make Boris Johnson's pledges come true, including honouring a commitment to make a 60% reduction in carbon emissions by 2025 and set up 10 high-technology "low carbon zones" across London
by 2012.

Adrian Ramsay
He is deputy leader of the Green party at 27, and also the leader of the Greens on Norwich council, which has Britain's largest bloc of them. Ramsay could make it to Westminster in 2009.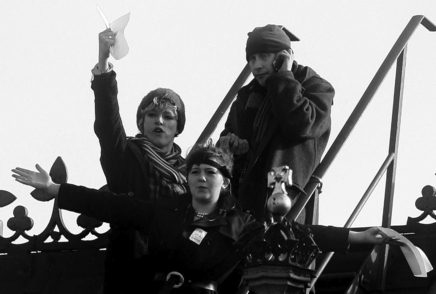 Tamsin Omond (above left) is the granddaughter of a baronet, a candidate for the priesthood and a first-class honours graduate from Cambridge. And when it comes to sustainability, she represents the new breed of eco warrior preparing to oppose airport and nuclear development. The young founder of Climate Rush, which calls for the end of airport expansion scaled the House of Commons last February to oppose the third runway at Heathrow. Expect more exploits in 2009.
Gloomwatch predictions
Building's panel of recession-watchers give their 2009 predictions and Grimdex figures for the year ahead
Michael Ankers, chief exectutive, Construction Products Association
Grimdex: 8 (out of 10, 10 being the worst score)
The industry is prepared for the worst and the first six months will be very difficult. There are some signs that things will begin to level off in the second half of the year, but there are many uncertainties that still have to be factored in.
Steven Barker, RLF consultants
Grimdex: 5
The first five months of 2009 complete our financial year 2008/09. Turnover is likely to be down £1.8m with profit £450k less than projected. Sadly, we have had to make 14 people redundant so far out of 180. Commercial projects are under pressure, residential has dried up but public sector commissions will continue to bolster our workload, provided the government does not run out of money – and there are already signs of delay in money coming through in some areas.
Jaymie Carmack, trainee
Grimdex: 5.5
I'm thinking of taking a year out because there are not many trainee jobs out there. I've got to put university options to one side because the job is more important. I'm worried, because when my contract runs out, will I be able to find another job? Now more jobs have gone, there's going to be a lot more competition for everything, even admin roles.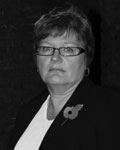 Diane Johnson, director, electrical contractor, Northwich
Grimdex: 9
Things aren't much better than they were, but they're not worse, either. We're just consolidating; we've picked up some work, and we've not laid anyone else off since last month. We've lost tenders to non JIB companies who are only paying the minimum wage. We were paying £9 per hour, so wages are being driven down. None of the apprentices who have just finished with us have been given jobs. If we had the work, they'd still be working for us. If the work picks up we'll re-employ them.
Markham Jones, 1st Choice property services
Grimdex: 8
The phone still isn't ringing. It's pathetic. I do have two jobs on the horizon for 2009 but they're speculative and could fall through. But we live in hope. I don't think there is a person alive who
isn't worried looking ahead to the new year. Everyone is taking a step back and wondering if their jobs are safe. It's going to be tight and it's not going to get better soon.
Mark Kennor, Pure Fit out
Grimdex: 3
The prospects are looking good. We're seeing a decent level of enquiries and are working with some great clients. They are cash-rich and so they're taking the initiative and benefiting from their buying power. We're pleased to have the confidence gained from the successful completion of several projects over the past couple of months, which has given us good momentum going into 2009, with the intention to continually improve our service and product, allowing our plans for growth to be precipitated.
Pascale Scheurer, Surface to Air Architects
Grimdex: 2
Things are still looking okay, all our projects are still running and we haven't had to do any revision of designs. We're cautiously optimistic about 2009. We have work in the public sector, like in education which is a growth market. The private sector work is going fine, too, but most practices like us are focusing on public sector work.
Projects of the year
In the first quarter of the new year the government will rule on whether or not Ian Simpson's long-delayed tower at 1 Blackfriars gets the green light.
Land Securities' £2bn redevelopment of the Victoria station interchange, with buildings by Kohn Pedersen Fox, Benson & Forsyth and Patrick Lynch, goes in for planning.
Rafael Viñoly's controversial designs for the redevelopment of Battersea Power Station (pictured) are due in for outline planning in March. English Heritage rolls up its sleeves …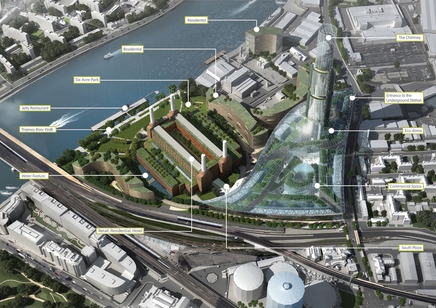 Detailed designs for Chelsea Barracks in west London are to be put in for planning by developer Candy & Candy in February. Sir Robert McAlpine and Bovis Lend Lease will find out which of them is likely to build it.
Contractors will be scrambling to get on board the first wave of work in the £7bn primary school programme, which is due to start in April.
Though projects look likely to dry up even further over the summer months, sometime after July work will start on Herzog & de Meuron's extension to Tate Modern – providing Sir Nicholas Serota can raise the extra funds in time. Mecanoo's designs for the £193m Birmingham Library are also due to be unveiled in the second half of the year.
Dates for your diary
January
An architect will be named to design this year's temporary pavilion at the Serpentine Gallery. This could be Jean Nouvel's year but Thom Mayne, Massimiliano Fuksas or Bernard Tschumi are also contenders.
Crossrail's chief executive is due to be announced this month.
February
Crossrail's programme partner is expected to be announced.
Those hoping to win schools work should visit the Building Schools Exhibition and Conference in Manchester on 10 February.
The Department for Work and Pensions will publish its inquiry into construction deaths. With 72 fatalities in 2007/08, the inquiry is expected to be scathing about the industry's attempts to put its house in order; government intervention is a possibility.
March
Construction's diehard networkers will be heading to the south of France for Mipim on the 10th, hoping that if they consume enough champagne and vodka, they won't notice that hardly anyone else is there as firms slash entertainment budgets.

April
If Dubai does continue to cool, the Cityscape Abu Dhabi conference and exhibition in April will be the one to go to. This is where the players in the UAE's most stable construction market reveal their latest, multibillion-pound projects. Expect giant towers, reclaimed islands and shiny things that turn around.
The approved document for Part G of the Building Regulations, which cover water efficiency, will be published. The amended rules take effect in October.
July
The Sand Castle Challenge takes place on the third at Sandhaven Beach, South Shields. Primary school children are teamed with professionals from architecture, design and construction industries to design and build an original sand structure around a given theme.
September
Unfurl your spinnakers and prepare to splice the mainbrace at the Little Britain Challenge Cup. Starts on 10th at Cowes on the Isle of Wight.
October
The Conservative party conference starts on 5 October in Manchester.
November
The Thames Gateway Forum begins on the 18th. Developers, housebuilders and quango staff will trot here for their annual lectures explaining that progress is being made but nevertheless a new plan will make delivery even more amazing. A new delivery plan for the Gateway will undoubtedly be launched but won't, unfortunately, have many details on what exactly will be built, when, by whom, and with what money. And it still won't be possible to say how the blockages stopping the development of 10,000 homes
Postscript
Original print headline: New year blues