Leader of UKIP responds to Building's manifesto aims

As part of Building's Agenda 15 campaign to persuade politicians to adopt policies that will help construction to help the UK economy, Building has put our manifesto aims to the main Westminster parties and given each party leader the opportunity to respond, in an open letter to Building's readers. Here, we hear from UKIP leader Nigel Farage.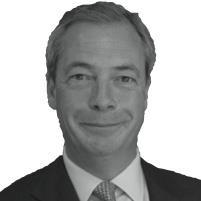 "Britain is in the grip of a housing crisis and the construction sector is at the very heart of how we can and must respond to it.
In order to do this we will introduce policies to incentivise the creation of more affordable housing, while protecting rural communities and preserving our precious countryside. A difficult ask, but one that is entirely possible.
According to reports by the housing charity Shelter there are 279,000 privately-owned long-term empty homes in England alone, while other bodies, such as the Empty Homes Agency, put the figure much higher still. The most obvious way to create new homes is by bringing these empty homes back into use. Everybody plays lip service to this idea, but we believe that we have come up with a basket of policies that can make this dream a reality.
We will place a statutory duty on local authorities to include a commitment to bringing empty properties back into use within their broader housing and planning strategies. Charge those whose homes are empty for more than two years 50% more than the applicable rate of council tax, with exceptions for owners who are in the armed forces. This will involve plenty of work for the building trade as refurbishment work will be essential.
We believe it will be possible to build up to 2.5 million houses on brownfield sites, if developers were less reluctant to take advantage of this rich source of potential housing land. Problems with remediation of derelict land that has had a previous use and may have contamination issues to address can be off-putting to potential developers. This is despite the fact that technology to clean up sites and make them fit for new development is now readily available.
We will take steps to remove the barriers to brownfield builds with the aim of building one million homes on brownfield sites by 2025 to address the current housing shortage.
To make this happen will require the Environment Agency to compile a national brownfield sites register and to provide a remediation assessment where appropriate. The following financial incentives will be offered to encourage developers to build on brownfield sites.
To ease the way for the industry we will provide grants of up to £10,000 per unit to developers to carry out essential remediation work. Properties built on registered brownfield sites will be exempt from stamp duty on first sale, up to the £250,000 threshold. Importantly for the industry we will provide a grant to cover the cost of indemnity insurance that will also be available to developers of decontaminated land.
To further incentivise brownfield development, local authorities will be allowed to keep the New Homes Bonus beyond six years on brownfield sites.
It is clear that this isn't the only answer, but it was gratifying to receive the seal of approval for our plans from the RICS, which stated on reading our housing manifesto commitments "Taken collectively, this raft of policies appeared to be the first real programme of this campaign that seeks to solve Britain's long-term supply-side crisis."
With a new home being needed every seven minutes just to cope with the rates of migration, the construction industry is going to have a busy future. But it is also going to be part of making this country of ours a more settled and community-focussed place to live, through concentrating on brownfield and affordable housing with the backing of government."
Nigel Farage, leader of UKIP