'Visionary' Stephen Pycroft has led Mace to an incredible year of continued growth, global expansion, stellar projects and £1bn turnover, leaving the top job on a high
WINNER Stephen Pycroft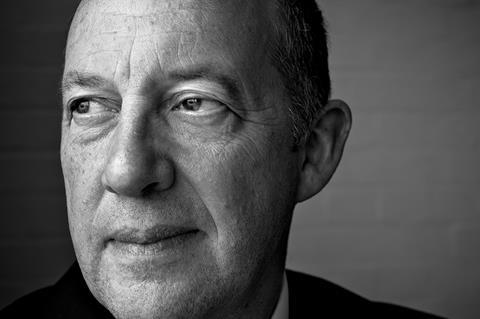 Executive chairman of Mace Stephen Pycroft was called "a visionary" by the judges. Not only because of the view from the top of the Shard, but for his "outstanding service to the industry and company".
Since leading the management buyout of the company in 2001, is clear that Stephen Pycroft's personality and vision have had an enormous impact on Mace. Made chief executive officer in 2004 and chairman in 2008, his drive and determination have been instrumental in refocusing the company to become a top UK contractor, winning some of the most prestigious contracts going.
According to one of the judging panel: "Stephen has kept his eye on the ball and ensured that Mace has become one of the most flexible and bullish firms in the industry in the fields of contracting, construction management and project management." He has "drive and determination that has had a huge impact on our industry".
Pycroft has led the company to achieve extraordinary growth, on track to reach £1bn turnover in 2012, with profit in 2011 before tax up 10.5% to £23.2m. Expanding globally, Mace now has a presence in 69 countries and employs over 3,100 people worldwide.
Pycroft has presided over many project wins of schemes of headline-grabbing proportions - not least the £6.8bn build programme for the Olympic Delivery Authority alongside CH2M Hill and Laing O'Rourke. But perhaps his most dramatic was the company's outstanding project of 2012, the Shard, called by one of the judges "the tallest and one of the most magnificent and important buildings in the UK" - adding "and what ballsy action to bid it as a fixed price contract".
Although Pycroft has stepped down as chief executive as of January 2013, but he will remain executive chairman, and colleagues and Mace as a whole will no doubt continue to benefit from Pycroft's "focus, enthusiasm and sheer energy" - as will the UK construction industry.