Cala's chief executive officer reveals what he's expecting from 2015
A general election in May is a dead certainty but what are the other key developments, challenges and government priorities that will shape the construction year? Cala Group's chief executive officer Alan Brown considers what the year ahead could have in store for the housebuilding sector.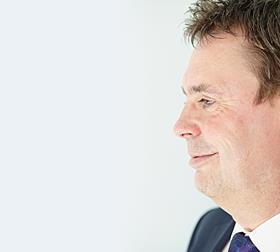 What will be the key developments in your sector?
We're expecting a short period of quiet before May. However nobody can argue with the underlying strength of the UK economy and that there is a genuine housing shortage - those things together mean the housing market should be quite stable.
What will be the biggest challenge to your sector?
There's a shortage of labour but it's not crippling and the housebuilding industry is sorting that out. As prices go up, more people are returning to the industry and it is taking on apprentices.
What should the next government's main priority for construction be?
Government planning reforms need to be continued, but there's a shortage of planning officers in local authorities. By definition, if you are going to increase planning consents from 120,000 to 200,000, that's a 60% increase, so you need 60% more planning officers.