With just 9% of UK engineers women, the sector clearly has a long way to go to achieving a diverse workforce. Despite efforts by big companies to improve the picture, an exclusive survey by Hays for Building reveals some of the challenges female employees still face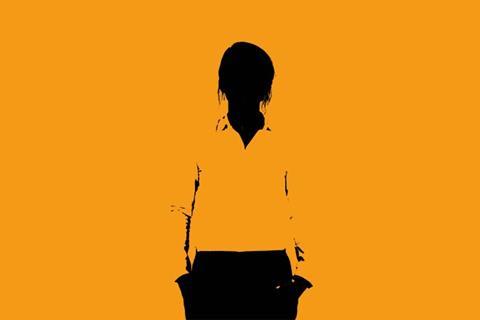 Florence Willcocks, 18, is, on the face of it, just the kind of person the UK engineering industry needs to be attracting: currently applying for general engineering courses at top UK universities, she has been inspired by the possibility of using her mathematical aptitude to a practical end. "It's about using my skills to solve real life problems, to benefit society. Engineering can be incorporated into anything and it's that breadth of opportunity that really attracts me," she says.
However, according to a survey of engineers conducted by recruitment firm Hays exclusively for Building, when Willcocks and other women like her enter the workforce, they will be in danger of being alienated by a male-dominated profession that hasn't done enough to change its ways. The UK's poor performance on bringing women in to the engineering workforce is well documented, with just 9% of UK engineers women, the lowest percentage in Europe (in Latvia, Bulgaria and Cyprus the proportion is nearly 30%). In response to the problem, big engineering firms have certainly been making efforts to amend this picture, with the likes of Arup, Arcadis and Atkins all having well-developed diversity strategies and outreach programmes.
This is something that has to be dealt with. we need to act upon these things, not just talk about it

Benita Mehra, Women's Engineering Society
However, this latest survey suggests this work is not yet cutting through. Hays' survey of almost 500 working engineers, of whom more than 100 were women, found a disturbing lack of progress, with the majority of women saying they didn't feel there was equal opportunity for career progression at their organisation – even though most respondents came from large organisations where you might assume policies were furthest advanced. Women reported lower job satisfaction than men, and 90% said having children affected their job prospects. Most shockingly of all, perhaps, 73% said they had experienced sexual discrimination, harassment or victimisation during their career – three times the rate reported by men (24% – see graph results overleaf). Benita Mehra, president of the Women's Engineering Society (WES), said: "The size of this survey shows this is something that has to be dealt with. We need to act upon these things, not just talk about it." So, what do the survey results show about UK engineering, and what can the sector actually do about it?
Hangover from the past?
These results came as little surprise to Saskia Lear, a practising chartered civil engineer at Arup, who is also the firm's diversity and inclusion programme manager. "I'm one of the 73% [who have experienced discrimination, harassment or victimisation], so from my experience and my conversations with other women, this feels about right," she says. Lear gives the example of a time she turned up to a site she was project managing, only for it to be assumed by the men on the gate that she was the cleaner, as fairly typical. Likewise, Sharron Pamplin, UK & Europe HR director at engineer Atkins, says that she is "saddened, but unfortunately not that surprised" by the discrimination finding, even though she doesn't recognise this from her experience of Atkins.
That it is not surprising to all does not mean it is not concerning. WES' Mehra says she was "shocked and very disheartened by it," and Richard Gelder, director at Hays Construction and Property, agrees that "if this figure is taken at face value, then it should be a massive concern." Mehra says the finding underlines just how important robust grievance procedures which give employees secure ways to raise issues with those outside their management hierarchy are. "There needs to be someone neutral outside the organisation you can have this conversation with," she says.
It's very difficult to find role models because often you're the only woman in an office. Most women go down the project management route, so if you're on the technical side, like me, there's not many

Emma Herbert, Arcadis graduate of the year
With anecdotal evidence suggesting overt discrimination and harassment has reduced, the high figure could in part be explained by the fact the survey asked people whether they had experienced these things throughout their entire career, not recently. More than 60% of respondents were aged 34 or over, meaning harassment could relate to behaviour from some time in the past. Hays' Gelder says: "It's anecdotal but I don't see this scale of problem now in the employers I'm familiar with. If the question was asked of just the last 12 months, I'd hope you get a hugely different percentage."
Nevertheless, Arup's Lear maintains there should be no complacency. "I think the proportion would reduce significantly if you just took the last 12 months, but it'd still be a higher proportion than for the men," she says. "I'm sure that ongoing sexual discrimination will be the cause of some of that general greater dissatisfaction you're seeing from female employees."
Hays' survey appears to show that the incidence of discrimination, harassment and victimisation is only the most acute symptom of a chronic problem around women in the workforce. While there are some positives – more women report themselves to be ambitious for senior leadership positions than men, and more report being secure in their jobs (64% say they are compared with 58% of men) – overall the picture is pretty depressing. While 71% of men are happy in their jobs, only 64% of women are, and while nearly 40% of women say there are no good CPD opportunities in their firms, less than a third of men say the same. Overall, just 43% of women think men and women have equal opportunities at their organisation, far below the two-thirds of men who think the same.
Overwhelmingly, the survey finds, women enter in to the profession via the university route, which may in part explain the higher management aspirations they have. Given the greater discouragement the survey showed that women faced before choosing an engineering career (they were twice as likely to have been discouraged than the men), it is also likely that the kind of women who elect to pursue it anyway are more ambitious. "Women are aiming higher," says Mehra, "but then getting in to the profession and not seeing themselves able to progress. It may be that universities are not explaining what to expect from corporate life."
There are more subtle limitations as well, with Emma Herbert, graduate engineer at Arcadis and a winner of the engineer's graduate of the year prize, saying the lack of senior women to act as role models and mentors is a particular problem: "It's very difficult to find role models because often you're the only woman in an office. Most women go down the project management route, so if you're on the technical side, like me, there's not many."
Herbert's colleague, Barbra Carlisle, who is the diversity and inclusion lead at the Dutch-owned engineer, says the greater job dissatisfaction may stem as much from just the sheer lack of female colleagues. "Job satisfaction is in part about feeling part of a team. If you're the only woman you can feel alienated."
Lack of family focus
The job satisfaction data can be seen as particularly worrying in the context of the fact that increasing the proportion of female engineers is not just about bringing women in to the profession in the first place, but about retaining them thereafter. Mehra says evidence from professional institutions shows that the majority of female engineers stop maintaining their charterships by the time they are in their 40s, suggesting they had left the profession, and that 60% reported barriers to coming back to work after a career break.
I'm sure ongoing sexual discrimination will be the cause of some general greater dissatisfaction you're seeing from female employees

Saskia Lear, Arup
"We are losing women from the workplace," she says.
Tackling this mid-career exodus requires engineering firms to be committed to family-friendly employment practices – something which the survey results again suggest are somewhat lacking.
It found that just a third say their employer offers government-supported childcare vouchers to help with the cost of childcare, just 31% offer flexible working hours and only one in 10 enhanced maternity pay. A fifth offer nothing beyond what is statutorily required. Most shockingly, more than half (54%) of women said they thought having a child negatively affected a woman's career "very much", with another third saying it affected it "a little".
The upshot appears to be that only half the proportion of women engineers are having families than male ones, according to the survey. "It may be that women in engineering firms are not pushing these more family friendly policies because they're looking to progress in work and not thinking about having babies," says Mehra.
The impact of a lack of family-focus from employers can be shown by the experience of chartered engineer Kate Cairns, now an independent sustainability adviser and running her own business, Cairns Consultancy, as well as being a Fellow, and council member of the Institution of Civil Engineers (ICE). Before she had children, Cairns worked for BAA (as was) as Environmental Manager on the construction of Terminal 5 at Heathrow, but the company's then maximum six-month maternity leave policy left her with an impossible decision, even though it was willing to let her come back part time. She says: "For me it was just unfeasible to leave my six-month old baby for up to 10 hours a day, as it would have made continuing to breastfeed impossible. The only option was to resign." After stepping down, she saw many former colleagues subsequently go on to work on the Olympics.
You can improve processes and policies very easily, but it's whether people's linE managers implement them that matters

Barbra Carlisle, Arcadis
"Non-carers just don't realise how much mothers lose touch and feel totally out of the loop of their previous professional lives. It's very difficult to find the confidence to get back in to the industry without support." Cairns eventually set up her own business, after moving to the North-east and, a decade later, finally achieved her chartership. Clearly both statutory regulation and company policies have moved on since Cairns' experience, and she says the ICE has likewise, acting to tackle the unconscious bias within the profession. Nevertheless, she says: "With young children, it is nearly impossible to reach for the peak of your profession. I know other self-employed engineering mothers who decided it was just not worth the struggle."
Mehra says of the findings that: "This tells me that because there are still so few women in the workforce, these companies are not prioritising them." Hays' Gelder, who is more optimistic overall, concedes: "Clearly there is work to be done – this is just one point on a very long journey."
Certainly, many of the big consulting engineers do claim very family-friendly HR policies, and appear to be making big efforts to deal with this issue. Atkins' Pamplin, for example, says the firm offers a broad range of flexible working options, including reduced hours and term-time working, has a women returners programme to support those coming back after having children or a career break and a diversity and inclusion steering committee, and is piloting blind recruiting, where all biographical information is removed during candidate shortlisting to combat unconscious bias. Similarly, both Arcadis and Arup offer flexible working and have set up specific networks for women, among other initiatives. All three claim robust grievance processes to deal with harassment. Arup's Lear, in addition, says she is looking to trial something along the lines of the "Everyday Sexism" project reported regularly in the Guardian, in order to allow women to log incidents of sexism or harassment.
Ideas vs reality
There is a difference, however, between having great HR policies and initiatives driven centrally, and workers' experience at the coal face in big firms. Arcadis' Carlisle says: "You can improve processes and policies very easily, but it's whether people's line managers implement them to bring them alive that matters. I think companies probably have better policies than shown by this survey – but if they don't communicate them it doesn't help. Whether these results are the reality, it's these women's perceived reality, and that has to be respected."
The suspicion is that the reason well-intentioned central policies aren't cutting through is down to the inherited male-dominated culture on the front line. ICE council member Cairns says this is exacerbated by the unconscious bias of men recruiting in their own image. "It's the 'pale, stale male' concept," she says. "It takes effort to look for and recognise those who are different, but diversity brings a wealth of benefits, including for the straight, white, elderly male."
Hays' Gelder is nevertheless optimistic the imperative created by the ongoing skills shortage in the industry will work to drive reform in this area more rapidly. "If firms don't take this on they're being a fool to themselves. They simply have to engage with a wider talent pool, and those who do will gain a massive advantage."
Women working in engineering firms, however, may feel they have already waited long enough for this to happen. WES' Mehra says the focus should be on normalising job-sharing, improving women's professional networks outside of their organisations to make themselves more valuable, and removing unconscious bias from recruitment, while highlighting the challenges women continue to face.
In the meantime, however, women entering the profession will have to deal with it as it is – or look to other more welcoming industries. Aspiring engineer Florence Willcocks, who herself has experienced only encouragement to enter the profession, says of the survey: "I can see how this would really put off some women from going for it. I'm lucky I feel strong enough I'd be able to cope – I don't mind the idea of bossing a few boys around." Let's hope the industry can find more like her.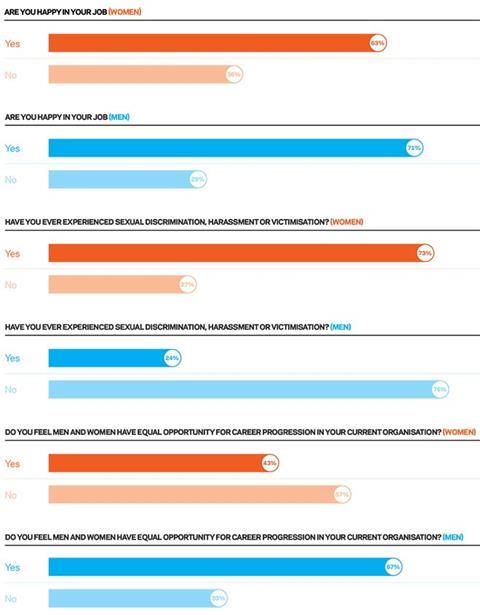 Case Study: Emma Herbert, graduate engineer, Arcadis, 27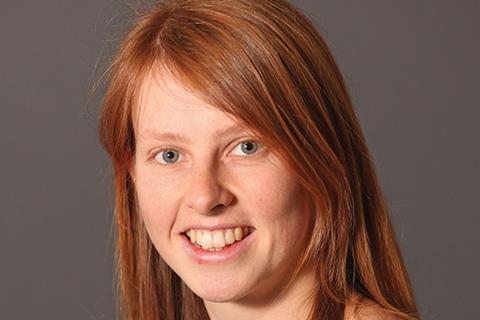 "I've always been someone who picked up a bike and wanted to see how it worked – it was just something that appealed to me since I was a kid. My mum suggested engineering.
"However, I agree that women are much more likely to be discouraged – most people still don't realise it's something women can do. If you're going to get in to engineering as a woman then I think you do have to be a bit more ballsy.
"Now that I'm here there isn't any discrimination. I spent seven months on site and everyone was lovely to me. Of course, I have experienced a bit more bantering – taking the mick, I think it's part of accepting you. It is the culture, the way people speak to each other – so I can see that if people take this to heart they'll be out of this industry pretty quick.
"I am getting to the point where I start to think about a family. Our policies at Arcadis for that are great, but I do wonder about the workload, and the fact you have to put yourself out there and be flexible – how you would do all that with a family? I can't see it integrating with what I do now."
Methodology
In December 2016 Hays surveyed over 370 men and over 100 women engineers working in the UK. They were asked a series of questions under three headings: your career, your job, equal opportunities and family. The survey was also available through building.co.uk.