For years, volume housebuilders have held sway over the UK's new homes sales market. But against expectations, the recession has given some small builders the chance to challenge their supremacy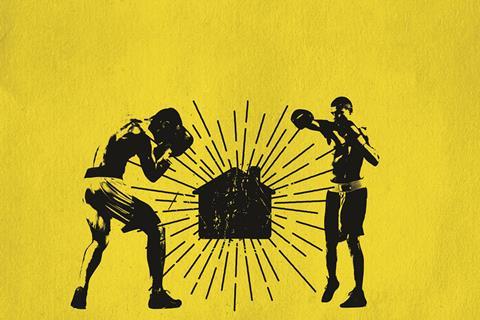 The threat of disruption stalks the business world. Whether it's a blue chip giant like Tesco losing market share to discount supermarkets or humble taxi drivers watching Uber snatch their livelihoods, the business environment is a turbulent one.
KPMG's Global CEO Outlook, published last July, identified disruption as the number one issue keeping top executives awake at night.
However, one industry appears defiantly immune: housebuilding. While in many sectors, technological change has allowed upstarts to challenge the leviathans of the corporate world, in recent years volume builders have only tightened their grip over the UK new home sales market.
But while the volume builders may command a growing share of total new housebuilding, the size of that cake isn't growing as fast as the government and would-be homeowners want.
The declining diversity of the housebuilding industry ecosystem is increasingly viewed as a key factor inhibiting the overall recovery in supply. These concerns have prompted ministers to loosen planning rules on the small sites that have traditionally been the SME builders' meat and drink. Ministers have also promised to bring forward oven-ready plots with smaller housebuilders in mind. But for these firms, both finance and planning remain major barriers to growth.
However, while it's a tough environment for any new contenders, there are some companies making serious bids to challenge the supremacy of the volume builders. Building speaks to three housebuilders with ambitions to break into the industry's big league.

HILL
Andy Hill, chief executive, Hill
Current output 1,800 units of which 450 are for private sale
Current turnover £300m
Target output 2,750 units of which 1,300 will be for sale by 2020
Target turnover £900m by 2020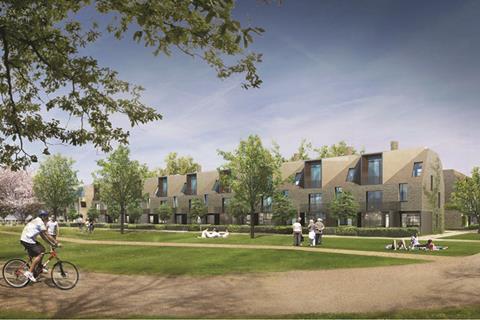 Next month Hill starts on the North West Cambridge urban extension, marking a major milestone in the company's growth - as well as that of the city. The London-based builder has been selected by Cambridge University to develop three of the first four phases of the landmark development, which will deliver 600 key worker and for sale properties.
Andy Hill, the company's founder and chief executive, says it is the biggest development that the company has ever tackled. And it's a far cry from 1999, when Andy Hill set up in business after being made redundant at the age of 40 from a board director's post at Willmott Dixon. "I thought if I didn't give it a go, I never would. It gave me the push you sometimes need to spur you on."
At first Hill specialised as a contractor to London housing associations in the then-nascent field of modern methods of construction. Within a year, he was turning over £1m. Hill then branched out into more traditional social landlord construction, as well as carrying out decent homes improvement works.
When the recession hit - after around a decade in business - Hill had built up his firm's turnover to £100m, around £5m of which was being generated by a fledgling housebuilding business, which he had established in 2003. "I decided in the depth of the recession that that was where I saw opportunities," says Hill.
He says he set up the division after carrying out a project for a local private developer: "After that I swore would never build for a private developer again because I realised that the difficult part was the building. The other bits of the process aren't easy but people underestimate the construction side."
Thanks to the strong balance sheet the firm's contracting business had built up, Hill picked up sites that other developers had been unable to complete. Residential sales now account nearly exactly half of Hill's £300m turnover. But while Hill's traditional contracting work for social landlords accounts for the majority of the homes it builds, its developments generate 90% of the company's profits.
Concentrating on quality has been key to his firm's success, Hill believes. Features such as underfloor heating, which more mass-market builders would treat as add-ons, are standard items in Hill's developments.
And Hill's units tend to be larger than those on offer from volume housebuilders. "The infrastructure per plot is the same, so to build the house another half a metre wide and longer doesn't cost a lot more," says Hill.
Now Hill is targeting entry to the top 10 of UK housebuilders, with the plan to increase completions to 2,750 by 2020, of which 1,300 will be for sale - nearly triple the current figure. The company is on target to build 1,800 units in the current financial year, of which 450 will be for private sale.
Hill acknowledges that achieving this goal may require changing how the company does things. For example, it will have to look at introducing standard house types into its range in order to meet the government's aspiration to provide starter homes, where speed of delivery will be key.
However, listing is not yet on Hill's agenda, he says: "We're comfortable where we are: there is fuel in the tank to grow the business as we are currently structured."

LATIS HOMES
Robert Luck, managing director, Latis Homes
Current turnover Not disclosed
Current output 80-100 homes per annum
Target turnover Not disclosed
Target output 5,000 homes per annum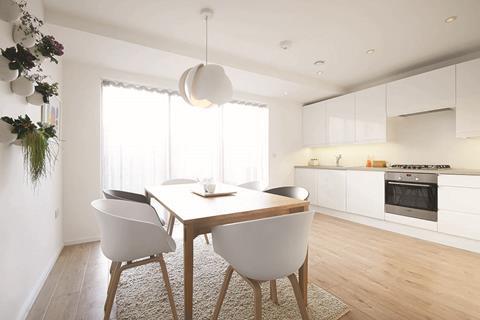 Architects turned developers are, perhaps surprisingly, thin on the ground in the development industry. Robert Luck and his business partner Krishan Pattni started their company Latis as a design practice 10 years ago after graduating from the Architectural Association.
But while the AA is often viewed as a hothouse for highly theoretical architecture, the two men went in a much more hard-headed direction. Luck says that while he and Pattni are still driven by architectural concerns, they now deliver their own designs. "When we started as architects, we thought the only difference between us and the conventional development model was that we needed somebody to raise the capital and structure the financial aspect in-house."
Latis solved the raising finance problem by teaming up with ex-City fund manager Robin Edwards. It then began snapping up development sites during the recession, says Luck: "We were in the market when people weren't buying. In a very buoyant market, we wouldn't have even been at the table."
The company's first development was a commercial scheme in Covent Garden. But Luck says he and Pattni were always primarily interested in housing, believing that the scale of pent-up demand for housing offered lots of opportunities as well as a more interesting set of architectural and social challenges.
Latis' first 14-home scheme in the London suburb of Hayes (pictured) sold out like hot cakes, proving, he argues, that "the product was right".
This is because while architects often see their designs diluted once planning permission has been secured, particularly if the site is sold on, Luck says Latis can retain features like glass balustrades that often get cut on cost grounds. "We see the concept all the way through to handover."
And they can afford to because, Luck adds, Latis' dwellings command a 15% premium. "We spend more on finishes than you would expect at the price point, which has gone down really well with customers."
But why go the extra mile in a market where demand generally far outstrips supply? "Just because it sells and there's such a shortage, there's no excuse not to innovate the product," counters Luck, pointing to the car industry as a contrast to housebuilding. The quality of finished vehicles has improved much more than new homes over the last 50 years. However, Luck argues that housebuilding is on the brink of the same kind of quality revolution.
The company's completion rate is currently running at only 80 to 100 units per annum. But Latis now has a 267-home development in Chatham, and a slightly smaller one in Hoddesdon. Both towns are within what Luck calls Latis' "sweet spot": a 40-minute train journey radius from London where land prices are sufficiently low to permit innovation.
Now he says the company is being approached by private land owners, while the government's starter homes initiative also creates fresh opportunities for smaller housebuilders.
He is particularly excited by the possibility of taking on 1,000 home-plus sites where the company will be able to explore its ideas about urban design. When it does, Luck is "absolutely confident" that Latis can challenge the volume housebuilders at their own game: "I can't see why that can't be done."

STORY HOMES
Steve Errington, chief executive, Story Homes
Current output 410 in year ending March 2015
Current turnover £83.9m in year ending March 2015
Target output 1,500 homes by 2020
Target turnover £290-300m by 2020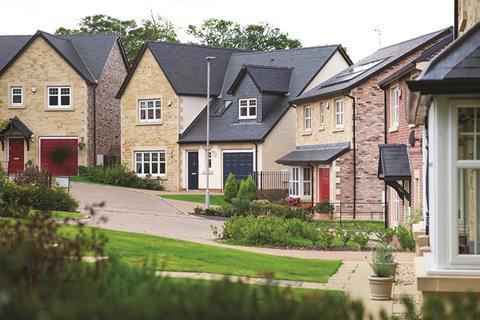 Cumbria's answer to Barratt and Persimmon rolled up into one is how Steve Errington, chief executive of Story Homes, describes his company - with only half a tongue in his cheek.
The Carlisle-based company is building on 11 outlets across the county, outnumbering those being developed by the two volume giants. But Errington says the company is keen to be a big player beyond its Cumbrian niche market, where chairman and founder Keith Story set up the company in 1987 as an offshoot of his contracting business. The company's first developments were on small plots but now some of its schemes - which include the Woodlands development in Shotley Bridge, County Durham (pictured) - number hundreds of homes.
The recession gave Story, like Hill Partnerships, an opportunity to grow. While many of its bigger rivals were saddled with debt and nursing plots purchased at the top of the market, Story was sitting on a 12,000-home land bank and a strong balance sheet.
Story puts a premium on quality of materials, such as using block paving for driveways rather than tarmac. Its larger family homes will typically be 200ft2 bigger than those offered by their competitors, and with higher ceilings, Errington says.
Attention to creating a quality environment extends to the overall feel of the development, adds Errington: "We create open vistas so that you can look down through the development. We probably spend as much time designing the layout of the development as the individual houses."
It makes sense for a smaller builder to differentiate on quality though, he argues: "No smaller builder will compete by selling the lowest common denominator against the volume builders because of simple economies of scale. The small builders can't compete on like-for-like basis so you have to have a different strategy."
Since the downturn, Errington says the volume builders have gone for much greater homogeneity of house types in a bid to cut costs.
However Story has decided not to be pushed into the niche luxury housebuilder corner, but has decided to compete in the mass-market game. Drawing an anology from the motor market, Errington claims the company wants to build a BMW rather than a bespoke Bentley or low cost Ford Focus. "We want to be selling a volume product that is demonstrably better at a premium," he says.
And now, Errington says, the company is branching out from its roots, pointing out that more than half of its 24 open outlets are outside the county's borders.
Within a month, he adds, they will be swelled by a further six sites. This transformation will be accelerated by the company's decision to divide its operations into three regional businesses from April with plans to extend its scope into north Yorkshire over the next two years.
The company's turnover will have expanded by 38% in the current financial year, a rate of growth which it plans to maintain until 2018, by which point it will be targeting 1,100 completions.
By 2020, the company's five-year plan envisages 1,500 completions and a turnover of £290-300m, compared to £125m in the current financial year.
But Errington says Story is keen to avoid expanding too fast. "Unlike a lot of builders, we will limit the build to what we are comfortable building a quality product on and what the supply chain can cope with."