The turnaround in the sector's fortunes has thrown up new risks for subcontractors finding new skilled tradesmen. Building hosted an audio webinar, with insurer Zurich, to discuss preventing any potential pitfalls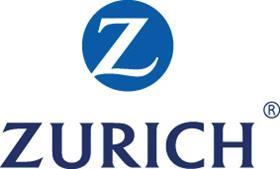 Activity in the construction industry has finally turned a corner. But the good news has delivered its own set of challenges.
The swift upsurge in activity means subcontractors have their work cut out finding new skilled tradesmen. And the shedding of so many experienced staff during the recession, combined with an ageing workforce, means construction faces a growing skills shortage.
To explore the risks thrown up by the rapid turnaround in the industry's fortunes, Building editor Sarah Richardson recently chaired a live audio webinar, held by the magazine in association with the insurer Zurich.
Michael Blackburne, partner at solicitors DAC Beachcroft LLP, said: "In a very short time we have gone from a situation where there wasn't much work about and plenty of resources to a situation where there is arguably a lack of resources."
Therefore, in the short-term, labour will have to be imported. In the worst case, this can lead to contractors taking on illegal immigrants, said Blackburne. A more common scenario is that a multiplicity of languages can lead to communication breakdowns on-site, fuelling the risk of accidents or shoddy work.
If one group, such as Eastern European workers, makes up a big chunk of a site's workforce, this risk can be mitigated by conducting safety talks in more than one language, advised Andy Penny, construction underwriting manager at Zurich.
Where the mix of tongues is even more diverse, he added, good signage becomes key. "It's important that everybody understands their roles and responsibilities on-site."
In a very short time we have gone from a situation where there wasn't much work about to a situation where there is a lack of resources
More broadly, an even bigger challenge for main contractors will be keeping control of the supply chain. "The power is in their (contractors') hands to a greater extent than it has been for a long time," said Blackburne.
A snap poll of the webinar audience found that nearly half (45%) had worked with new subcontractors because their existing supply chain was busy. In addition, just under one third (32%) had seen contracts tip in subcontractors' favour.
The first finding rang true for Penny. "It's not easy in London and the South-east to work with the people that you have worked with historically."
Revived competition for subcontractors' services means projects will have to be more tightly managed, argued Blackburne, who observed how some contractors are securing the services of specialist subcontractors on the same day that the the main contract is signed.
He also expected to see greater use of framework agreements with subcontractors. As well as saving time when negotiating terms and conditions, this mechanism can have spin-off benefits, according to Blackburne. "A continuum of work going forward will build a level of goodwill between the sub and main contractors. There's less likelihood of the subcontractor biting the hand that feeds it."
Another safeguard is to establish a formal pre-qualifying system for selecting subcontractors, as adopted by 61% of the webinar audience poll. Any contractual standardisation will help to minimise risk, argued Penny. "At the end of the day it's your reputation on the line and you need to have a checklist."
However, even the best-organised supply chain can never be a complete solution, cautioned Blackburne. "You will want to have some competition in the supply chain and the ability to choose different specialists. It's difficult to organise it so that every single member of the supply chain has entered into a framework agreement and is pre-qualified to work with you on a job."
When working with new subcontractors, Andrew Else, Zurich technical claims manager, emphasised the importance of collecting and retaining records. A claim against a potentially negligent subcontractor will be bolstered if the contractor can demonstrate they have issued clear instructions, he advised.
Penny warned firms to check whether their subcontractor has an adequate public liability insurance policy, which covers any injuries to passers-by or damage to neighbouring property resulting from construction work. "If they have a £1m public liability limit, will that be sufficient if they burn down a neighbouring building? If you have a £5m limit, you could be left holding the baby if that £1m limit is insufficient."
Else agreed: "If there's not much chance of damage to surrounding structures, the limit might be set fairly low, but in general it will not be set below £5m for public liability. In reality, limits above that are fairly standard," he said, adding that in city centre locations limits of hundreds of millions of pounds were "not unusual".
However, while a more buoyant climate is welcome, it could put strain on contracts negotiated during the downturn with knock-on consequences for contractors.
"During the recession, main contractors have bought a lot of the work at fairly low prices. If they lose one or two subcontractors, the job becomes even more difficult because they will have to let it for higher prices. That means (there is) a lot of low or even negative margin work out there. There is a risk that we may see more fatalities in the main contracting world."

To listen to the webinar on demand go to www.building.co.uk/zurichwebinar