The government's flagship Building Safety Bill has received Royal Assent. We explain why it is important plus the key areas that changed as it passed through parliament
After months of debate and amendments, the Building Safety Bill received Royal Assent last week, according to building safety minister Lord Stephen Greenhalgh.
The mammoth 262-page act is intended to "create lasting generational change" to the way residential buildings are constructed and maintained in the UK following the 2017 Grenfell Tower disaster, while protecting the rights of leaseholders.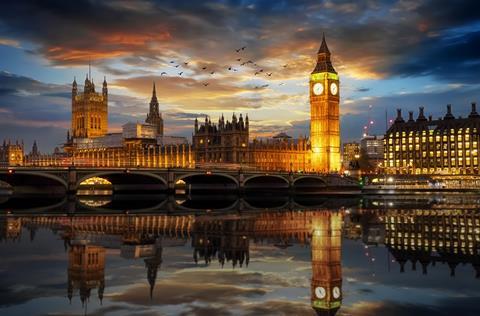 It will see the creation of a new construction products regulator with the power to remove products from the market, a new building safety regulator and will bring in a requirement for developers to remain members of a New Homes Ombudsman Scheme.
It aims to provide a series of protections for leaseholders including a retrospective right to sue developers for defective works up to 30 years after a home is completed, along with measures to shield leaseholders from costs for cladding works.
It gives the government the power to take action against housebuilders not paying to fix fire safety issues.
There are also measures to ensure there are clearly identified people responsible for safety during the design, build and occupation of a high-rise residential building and a gateway point system to ensure building safety regulatory requirements are met at different stages of the planning and construction process.
Although the bill is set to become law today, the bulk of the provisions will not come into effect for another year to 18 months, as secondary legislation is developed.
Below is a reminder of the bill and the key changes that have been made to it over the past few months.
Fire safety costs
Some of the most headline-grabbing changes to the bill were outlined in January when housing secretary Michael Gove went on the offensive in his attempts to get housebuilders to pay for fire safety remediation costs. A previous loan scheme for leaseholders to fix blocks over 11m in height was scrapped in the face of public pressure.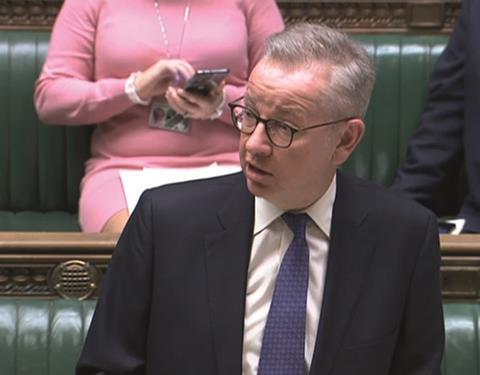 Instead, Gove announced housebuilders would pay and threatened to stop them gaining planning permission or building control approval if they didn't cough up.
The amendments give the power to government to prevent companies building out homes "for any purpose" connected "with securing the safety of people or improving the standard of buildings" . They also allow the government to prevent companies applying or receiving building control approval for the same purposes.
The government said it would only stop housebuilders from gaining planning permission or building control approval if they didn't pay into the repair fund.
An eventual deal with the housebuilding industry, under which developers pay to fix 'life-critical' fire safety issues on their blocks built in the past 30 years, has been signed by 38 housebuilders. The pledge would appear to reduce the likelihood that these powers will actually be used. However, the Department for Levelling Up Housing and Communities (DLUHC) warned earlier this month that the powers "could be enforced on a developer should they breach the agreement, as well as on any remaining companies who fail to sign up".
The act also allows the government to set its proposed £3bn levy to cover works on 'orphaned blocks' – those where the owner can't be traced.
Leaseholder protections
Announcing, the bill last year, DLUHC said the legislation will usher in "ground-breaking reforms to give residents and homeowners more rights, powers and protections".
These protections have been subsequently strengthened through further amendments over the past few months. The Building Safety Act will amend the Defective Premises Act (DPA) to increase the time period for retrospective compensation claims from leaseholders from six to 30 years, rather than to 15 years as first suggested last summer. It will be extended to 15 years for claims on new work.
The Construction Industry Council warned in February this could reduce the availability of insurance and prevent smaller companies from operating in housing development. It said: "A retrospective strict liability of 30 years for such defects goes well beyond the changes needed to deal with the problem of unsafe cladding and the 30 year limitation period does not align with contractual obligations and could lead to an unfair reallocation of risk through the supply chain." CIC also said it may be difficult to pay claims from up to 30 years ago as documents required to make or defend claims may have been destroyed.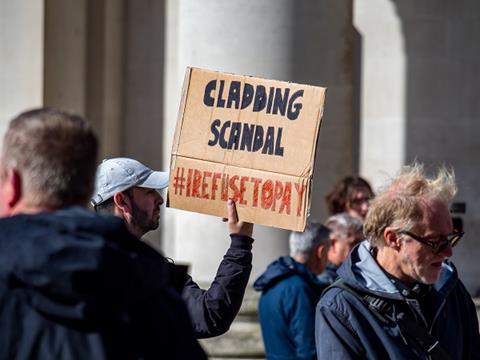 However, Andrew Mellor, architect and government advisor, said this would also likely make it difficult for claimants to bring successful challenges.
He said: "The resident or group of residents or building owner who is bringing the claim forward has to prove that the building cannot be inhabited effectively as a result of these defects, it's going to be challenging as there is little case precedence for that."
Mellor said however that there will be implications for costs and resources as businesses have to keep records for longer, while there will likely be a large number of claims coming forward as 'no-win, no-fee' companies approach building owners.
However, retrospective claims under the amended DPA are now thought to be less likely to be used than previously, following the passing of another set of amendments to bring in what ministers refer to as a "waterfall" system. This is aimed at prohibiting leaseholders in blocks above 11m in height being charged for cladding works.
This brings in a legal structure which sets out an order of precedence to liabilities for costs.
The idea is that developers and cladding manufacturers should initially bear the brunt of costs, and where they cannot be identified or don't have the funds, liability passes to the building owner or freeholder. Only after that does the leaseholder have any liability, and then only up to a cap of £15,000 in London and £10,000 in the rest of the country on non-cladding work only. These protections are expected to come in to force in the next couple of months.
Building safety duties and responsibilities
One key change to the bill was the scrapping of a provision in the bill stating blocks above seven storeys must have a dedicated 'fire safety manager'. This was a recommendation of Dame Judith Hackitt's review of building regulations following the Grenfell disaster in 2017.
But this has been ditched following concerns that leaseholders would have to pick up the bill. The government's impact assessment showed the role would cost around £60,000 per block annually.
The act also brings in new duties on building owners to manage building safety risks, including duties to engage with residents. This includes an obligation to produce and keep up to date a residents' engagement strategy setting out how they will create opportunities for resident participation in decision-making about their building.
In turn, residents will have a legal obligation to comply with requests for information from the accountable person and to not act in a way that creates safety risks.
The act will bring in several changes to the Regulatory Reform (Fire Safety) Order 2005, so that "responsible persons" are more clearly identified and that they record their fire risk assessment in full.
More detail about these legislative changes are expected to be published in the next few weeks. The detail of the requirements are due to be published alongside a prioritisation tool from the Home Office to help building owners prioritise risk assessments.
Gateways and the golden thread
Gateway points, designed to ensure building safety regulatory requirements are met at different stages of the design and construction process
The first of these - gateway one- came into effect through planning regulations last August, and require that developments involving high-rise residential buildings demonstrate they have been designed with fire safety in mind before planning permission is granted. However gateways two and three are not expected to come into effect for high-rise blocks until around 12 to 18 months from now.
> Also read: Key principles of Hackitt's golden thread
These parts of the bill have not been significantly changed although much of the specific detail will be passed through secondary legislation in the coming weeks.
Under gateway two, prior to construction, an application to the new Building Safety Regulator containing the full design intention must be submitted, replacing the 'deposit of plans' stage in the planning process. Construction can't begin until the regulator is satisfied the plans meet building regulations and do not contain "any unrealistic safety management expectations". Duty holders will also have to submit information to the regulator to demonstrate how their proposals comply. Gateway three is the final completion phase at which documents are handed over to the building owner.
Throughout, developers must create, hold and maintain a golden thread of information which will "ensure that the right people have the right information at the right time to ensure buildings are safe, and building safety risks are managed throughout the building's lifecycle". This must be handed over to the regulator as part of the third 'gateway'.
A swathe of mandatory reporting and registration requirements will come into effect around 12 to 18 months from enactment. This includes mandatory reporting to the new Building Safety Regulator of prescribed fire and structural safety occurrences; mandatory registration of building inspectors and building control approvers and mandatory registration of occupied high-rise residential buildings with the Building Safety Regulator.
New regulatory bodies
The act establishes a new Building Safety Regulator within the Health and Safety Executive to implement and enforce a new regulatory regime for residential buildings over 18m in height. The regulator will be tasked with overseeing the safety and performance of buildings and encouraging competence among registered building inspectors. It will be required to set up committees on building advice, industry competence, along with a residents' panel to shape its approach.
The government is understood to be currently considering several different models for how the regulator will work with different levels of service to the industry.
A new national regulator for construction products will be established within the Office for Product Safety and Standards and this will have the power to remove products from the market. Other powers include the secretary of state being able to place products on a statutory 'safety critical' product list.
The Architects Registration Board (ARB) will be given the power to monitor the competence of architects and strike off those who fail to meet the required standard of competence. ARB will set the criteria after consultation with the sector, including other relevant bodies.
The act requires the secretary of state to setup a New Homes Ombudsman scheme to resolve complaints from homebuyers about developers.
This is expected to be developed by the independent body New Homes Quality Board, which made a series of appointments to its top team earlier this month. The legislation will give the government the power to require developers to become and remain members of the New Homes Ombudsman scheme for a period specified in secondary legislation. Regulations will also set out an enforcement framework including civil sanctions for breaching this requirement to become members.
The government has said that the secretary of state "may issue or approve a developers' code of practice about the standards of conduct and standards of quality of work expected of the scheme's members".
See also>> The Building Safety Bill: a legal view
See also>> Interview with the man in charge of the new Building Safety Regulator
See also>> Preparing for the Building Safety Bill
Timeline
The government last year set out a rough timeframe for various provisions in the act to come into effect. Building has sought clarity on whether this timeline still stands but this is what the government has previously said:
Next 12 months
Establishing the Residents' Panel within the Building Safety Regulator
Extending the limitation period of the Defective Premises Act 1972 retrospectively to 30 years - and applying this Act to refurbishments prospectively
Additional powers for the regulation of construction products, including paving the way for a national regulator for construction products, which is being established within the Office of Product Safety and Standards (OPSS)
Changes to the Regulatory Reform (Fire Safety) Order 2005 to ensure "responsible persons" are more clearly identified and that they record their fire risk assessment in full
Strengthening the powers of the Architects Registration Board to monitor the competence of architects
In addition Building understands the 'waterfall' system of leaseholder cost protection is also expected in the next few months, as is the developer pledge on fire safety costs
12-18 months
Establishing the Building advisory committee and industry competence committees
Setting up the Industry Competence Committee within the Building Safety Regulator to help it perform its functions to assist and encourage the improvement of competence in the built environment industry
New 'gateways' to ensure rigorous assessment of regulatory requirements to ensure building safety and regulatory compliance is considered at each stage of a building's design and construction
A targeted developer levy, which will apply only when developers seek building control approval to develop certain high-rise residential and other in scope buildings in England
Mandatory reporting to the new building safety regulator of prescribed fire and structural safety occurrences
The requirement to create, hold and maintain the golden thread of information
Mandatory registration of building inspectors and building control approvers
Mandatory registration of occupied high-rise residential buildings with the building safety regulator
New requirements on duty holders to have clear accountability and statutory responsibilities as buildings are designed, constructed and refurbished
New duties on the accountable person to manage building safety risks in occupied high-rise buildings, including duties to engage with residents
New duties on residents to ensure each other's safety by making sure their actions do not adversely affect the safety of their building
New requirements for construction products included on the safety-critical list and the requirement for construction products to be safe, with strengthened oversight and enforcement powers to be used by the national regulator for construction products to operate effectively