The government deems construction crucial to getting the country back on its feet but worries remain, writes Tom Lowe
If Rishi Sunak was nervous as he gave his summer economic update last week, he didn't show it.
The sharp-suited chancellor was typically composed as he delivered what was to all intents and purposes an emergency budget, one which tossed another £30bn onto the government's already stratospheric covid-19 tab.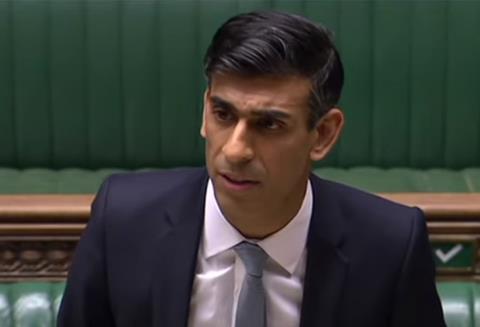 But with the Institute for Fiscal Studies warning the UK's budget deficit could hit £350bn this year – double the previous record set in 2009 at the height of the financial crisis – Sunak is taking the country deep into uncharted territory.
Still, many say he had no other option. Numerous Tory grandees usually averse to splurges of any kind have heaped praise on the measures – including former chancellor and vintage Thatcherite Norman Lamont, who said after last week's statement that Sunak had "no choice but to turn on the spending taps".
The chancellor may have seemed unruffled but when even traditional conservatives are backing the biggest increase in public borrowing since the second world war, you know things must be pretty bad.
The construction industry's response to his statement last week has been, mostly, warm. Perhaps that's because a grateful sector has received its fair share of support from the government since the covid-19 pandemic began and the good news has largely continued.
New spending commitments included £3bn to make public sector buildings and social housing greener, a stamp duty holiday lasting until 31 March next year, a raft of incentives to support trainees and apprentices and, the most eye-catching of the lot, a promise to pay employers who bring back furloughed staff £1,000 per employee – provided they're still there by January. Considering that many struggling sectors like aviation received little or nothing from the package, it's no surprise that Arcadis chief executive Mark Cowlard says: "Construction came out as a real winner."
Also announced was the Construction Leadership Council's talent retention scheme, which will see a free online portal launched to help thousands of staff made redundant – and the number is growing by the week – to find new employment and remain in the industry.
"Construction came out as a real winner."

Mark Cowlard, Arcadis chief executive
Mace chief executive Mark Reynolds calls the programme, which will be funded until the end of this financial year, a "critical lifeline" and the portal will also enable temporary employee loans between firms, while also giving workers from other sectors a route into construction.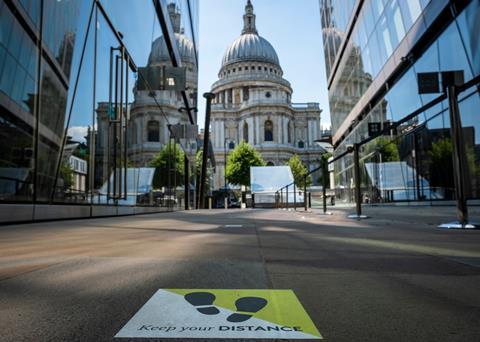 Chief executive of the Civil Engineering Contractors Association Alasdair Reisner calls it a "fantastic initiative that will safeguard our sector, which is both highly skilled and requires the retention of skills to operate at its full potential".
The scheme will run alongside the government's support for trainees and apprentices, which will see employers paid £2,000 per apprentice for people aged under 25 and £1,500 for those aged over 25. Sunak also promised £100m to triple the number of places in sector-based work academies. Reisner says he "strongly welcomed" the support, which managing director of Interserve Paul Gandy adds "will ensure that the UK construction sector can revamp its skills systems to support the government's vision".
Sunak's announcement of a stamp duty holiday has also received a largely positive response.
Christian Cubitt, director of communications and engagement at the Royal Institute of Chartered Surveyors, says the cut is a "much needed catalyst" which will "help invigorate the home buying and selling market" while the chief executive of regional housebuilder Larkfleet Group, John Anderson, predicts it will "inject urgency into a fragile market".
"Done well, it has the potential to kickstart a retrofit revolution across the country, but, done badly, this could cause more harm than good to people's homes and to the industry."

Julie Hirigoyen, UK Green Building Council chief executive
Adding to the praise, Redrow chief executive Matthew Pratt says: "[It will have a] domino effect, also supporting suppliers, subcontractors and consultants to the housebuilding industry, as well as boosting businesses supplying goods and services related to moving home such as furnishings, white goods and many others."
But Pratt is among those raising concerns that the end of the stamp duty holiday in March, which coincides with the scaling back of the Help to Buy initiative, could lead to a "cliff-edge" for house buyers.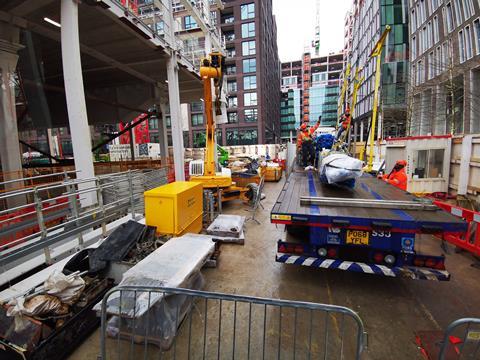 And some have questioned whether the stamp duty holiday is really needed in the first place. Many housebuilders have seen startling rebounds in their sales figures since the lockdown was relaxed as pent-up demand was released.
In a trading update last week, Persimmon said reservations on private sales in the six weeks after it reopened sales offices in the middle of May were up 30% on the same period last year. And Scottish housebuilder Springfield reported record-breaking sales in the first week after its sales offices reopened on 29 June.
The timespans covered may only be a matter weeks but Jan Crosby, UK head of infrastructure, building and construction at KPMG, wonders if the move was necessary: "The stamp duty cut may not have been needed. More important is providing longer term clarity on Help to Buy."
Sunak's promise of £3bn for green schemes has also received a fair amount of flak. Many firms have noted how the funds are dwarfed by similar schemes in France, which has dished out £13.5bn, and Germany, which has pledged an enormous £39bn green package.
"I yet again find myself saying 'we look forward to more detail in the autumn'."

David Barwell, Aecom chief executive
The chancellor's offering is a "relatively paltry pot," according to Angela McGinlay, managing director of green fit-out firm Daikin UK. Similarly underwhelmed, group managing director of Wates, Paul Chandler, says: "The big challenge for the government in this area is one of ambition." The numbers aren't insignificant, he says, but warns: "The impact may not be as transformational as the government may hope."
A notable lack of specifics in the announcement has not helped Sunak in this regard. Julie Hirigoyen, chief executive at the UK Green Building Council, kept it short with her assessment. "We urgently need more detail," she says.
She adds: "Done well, it has the potential to kickstart a retrofit revolution across the country, but, done badly, this could cause more harm than good to people's homes and to the industry." And RIBA president Alan Jones says: "It must be the start, not the end, of an ambitious strategy to create a sustainable built environment." Conspicuously absent from all of Sunak's construction-related measures was a VAT cut.
"The impact may not be as transformational as the government may hope."

Paul Chandler, Wates group managing director
But it would be unfair to characterise the industry as roundly disappointed. Last Wednesday's statement was, after all, more of a signal of intent rather than a detailed plan, and all firms were quick to applaud the scheme at least in principle.
It's certainly more than can be said for Sunak's headline-grabbing pledge to pay employers £1,000 for each employee brought back from furlough. With firms required to retain staff continuously until January before they can pick up the bonus the following month, there are fears the incentive is too meagre to have a meaningful impact. Worse, many have pointed out that the cash could be claimed by firms who planned to bring back their staff anyway, potentially wasting billions of taxpayers money.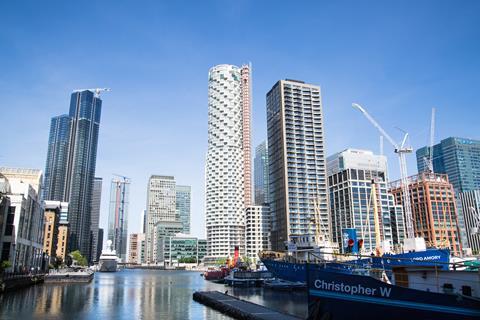 Ranjit Dhindsa, head of employment at law firm Fieldfisher, says: "Most businesses have planned what they were going to do on the assumption there was no bonus. Furthermore, the condition that employment has to be maintained till January is also quite difficult. A lot of employers can't plan that far ahead yet."
But this potential misstep aside, Sunak's injection of billions into the private sector has gone down about as well as you might expect.
Considering the level of borrowing already amassed during and even before the covid-19 pandemic, last week's statement could well be viewed with misty-eyed nostalgia by the time the next budget comes around. What stopped last week's statement from being a full budget in Treasury terms is that it wasn't accompanied by an Office for Budget Responsibility forecast. Without this backdrop, Sunak was essentially free to announce huge spending pledges unencumbered by an official assessment of the economic reality. In the autumn, the chancellor will be delivering a full budget alongside this forecast, which, by most accounts, is likely to be fairly apocalyptic.
In a weary response to last week's package, Aecom chief executive David Barwell says: "It was clear from the outset that much of the chancellor's speech would be reiterating the prime minister's commitment to infrastructure without providing any further detail. I yet again find myself saying 'we look forward to more detail in the autumn'."
Soundbites and slogans only take an industry so far. Boris Johnson's government has delivered enough of these in the past few weeks. What people like Barwell and his peers want to see is how all this might work in reality. To paraphrase one of the more memorable soundbites from recent history, one used by then presidential candidate Bill Clinton in the 1992 US election: "It's the detail, stupid."