Building and Ecobuild seek to capture the knowledge of the world's most sustainable clients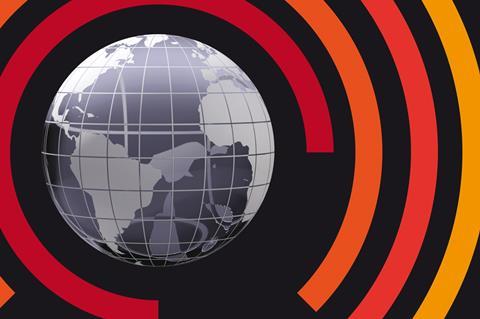 As major companies expand rapidly across the globe, the management of international property portfolios has become one of the biggest issues on the sustainability agenda. With this in mind, Building and Ecobuild have launched the Global Clients Group. The idea behind the group is to share the skills and experience of those companies that are tackling these challenges head on. Here, we introduce the founding members, and click here for our in-depth look at the difficulties of implementing sustainable practices on a global level. But first, we explain what it's all about …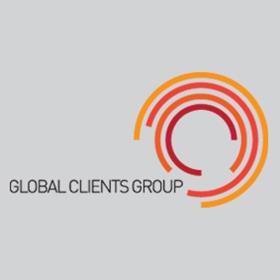 In an increasingly globalised world, multinational companies are continuously expanding into new countries. PwC's 2012 Global CEO Survey found that half of chief executives based in developed markets believe that emerging economies are more important to their companies' futures than developed ones. Multinationals themselves are growing in numbers too, with a rush of companies in the "BRICS" countries - Brazil, Russia, India, China and South Africa - starting to compete at a global level. All this, of course, entails companies renting, buying and constructing properties in far-flung places.
Alongside this flurry of property activity sits sustainability, now very much a mainstay of big corporate policy, as we will see. However, being greener does not necessarily fit easily with a rapidly expanding property portfolio. So how are the best international companies tackling this conundrum?
Solutions range from common sense ideas such as Marks & Spencer's recycling bins at its new store in Delhi, to highly technical fixes such as IBM's building management software (see below). Many approaches make excellent business sense and, if adopted more widely, stand a good chance of making a real difference in the world.
Building believes it is vital to multinational companies and their construction consultants to share this best practice and build on it. For this reason, the magazine and the Ecobuild show are launching the Global Clients Group, sponsored by BRE and Autodesk and supported by UKTI. The group comprises firms that develop and occupy property worldwide. The launch members are Gazeley, Grosvenor, Hammerson, IBM, Legal & General and Marks & Spencer, but the aim is to grow the group to encompass as many innovative and responsible international construction clients as possible.
On our website, in the magazine and at the next Ecobuild event in London on 5-7 March 2013, these clients of the construction industry will share the very best practice in sustainable property portfolio management, showcase their greenest projects and innovations and debate the opportunities and challenges they face. The Global Clients Group will draw comparisons and provide insights into the construction industry, relevant government policies and regional practices in different markets around the world.
As part of this series, which will include a live element at Ecobuild, we will look at how technology is solving sustainability problems for global clients, reveal clients' thoughts on rating methods such LEED, BREEAM and Estidama, and examine key questions concerning global clients, such as whether sustainability adds financial value to property.
Below, we introduce the Global Clients Group and their green strategies. We welcome additional members and look forward to introducing more over the coming weeks.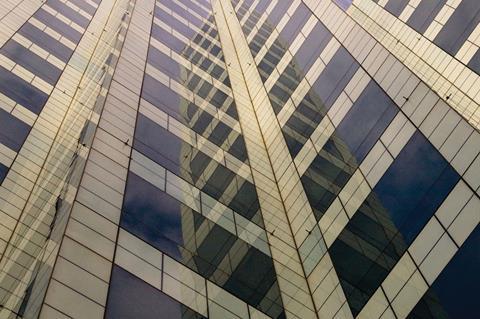 'We believe we don't own anything on the planet'
Introducing the inaugural members of the Global Clients Group …
GAZELEY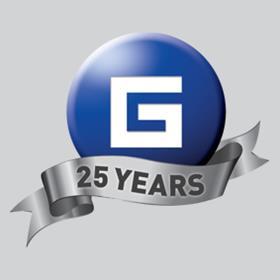 With an all-star client list including Asda, Walmart, Tesco, Procter & Gamble, John Lewis, Toyota, Volkswagen, Lamborghini and DHL, Gazeley builds warehouses in China, Europe and the Middle East and has delivered 7 million m2 of developments in its 25-year history.
The company used to build its own speculative developments as well as taking on commissions, but since the economic downturn set in it has exclusively delivered buildings under contracts with clients. However, the firm aims for all its developments to be carbon positive and send zero waste to landfill.
Jonathan Fenton-Jones, global procurement and sustainability director, says: "We believe we don't own anything on the planet, we're just custodians, so we want to make a net improvement to the environment and biodiversity wherever we build. We encourage our customers by putting sustainability into language they understand, which is around achieving cost savings and certification."
Why we're in the GCG: "Gazeley is proud to be part of Building and Ecobuild's Global Clients Group. As a leader in sustainable development, Gazeley is committed to continuously improving environmental performance in all areas of influence. Through our involvement in the group we look forward to bringing forward sustainability, which makes good business sense for our customers and stakeholders."
Jonathan Fenton-Jones, global procurement director
HAMMERSON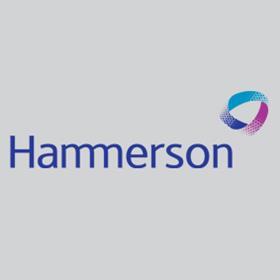 Spanning the UK and France, the retail property developer and owner's portfolio is worth £5.7bn. Hammerson's "responsibility" policies include favouring the procurement of environmentally and socially sustainable goods and materials and engaging with suppliers to encourage better performance and management of the environment and social risks in the supply chain.
In 2007 Hammerson introduced a green clause in its standard UK lease contract. This aims to create a shared commitment from both property owner and occupier towards greater energy, water and waste efficiency.
The developer also encourages its tenants in best practice through its Tenants' Sustainability Guide, which advises on sustainable retail fit-outs. Hammerson is a founding member of the UK Green Building Council.
Paul Edwards, head of sustainability at the developer, says: "We take a sustainable approach because it makes good business sense. The costs of both energy and sending waste to landfill are going through the roof so sustainability provides clear financial savings for us and our customers."
Why we're in the GCG: "It's a great chance to share our knowledge and learn from others. It means we don't all have to make the same mistakes. We all have the same aims really."
Paul Edwards, head of sustainability
IBM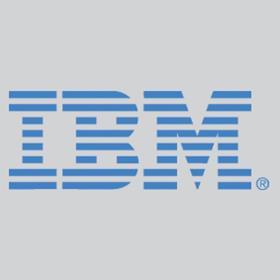 With a client base that delivered $107bn (£66bn) in revenue in 2011 and more than 400,000 employees in hundreds of offices throughout Africa, the Americas, Asia Pacific and the Middle East, the IT giant's "smarter buildings" idea could have a big impact on the planet. The initiative aims to improve the sustainability of IBM's estate and those of its clients. It is based on a suite of software products that provide data to support capital projects, facilities management and maintenance and lower energy consumption.
Why we're in the GCG: "Conserving energy and reducing greenhouse gas emissions have been part of IBM's commitment to environmental leadership for decades. It makes sense for our business and the environment. We see sustainability as a fundamental business transformation issue and it is at the heart of our corporate values. Increasing contention for resources such as water, power, and raw materials are important to IBM and our clients.
Joe Potter, associate partner
LEGAL & GENERAL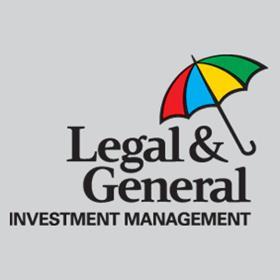 Legal & General Property, a subsidiary of Legal & General Investment Management, has £10.4bn of funds under management in the UK.
It targets a BREEAM Excellent rating for every new development and is working with its occupiers to reduce carbon emissions throughout its portfolio.
A multi-occupied London office building, 99 Gresham Street, provides the inspiration for its tenants. Here, Legal & General's retrofit has cut annual energy costs by £69,510 and reduced CO2 emissions by 530 tonnes.
One of its outstanding recent projects is Central St Giles, the £450m multi-coloured mixed-use central London scheme, designed by Renzo Piano, delivered a 35% improvement on code energy efficiency requirements.
Debbie Hobbs, sustainability manager at Legal & General Property, says: "Sustainability goes right through our company. We don't just have special sustainable funds, all our funds look at sustainability and we look at sustainability across the whole property life cycle. We even train every member of staff in sustainability - even the lawyers."
Why we're in the GCG:
"As sustainability starts having an impact upon global property values, it is essential that as an industry we develop a reliable and consistent approach to managing, assessing and reporting on sustainability aspects on a global scale. Legal & General is therefore pleased to be part of the Global Clients Group."
Debbie Hobbs, sustainability manager
GROSVENOR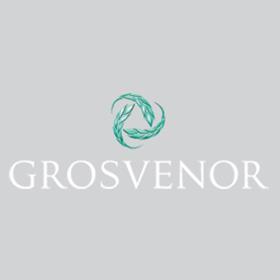 The developer and fund manager operates and invests in three different business areas: direct proprietary investment in real estate through its operating companies in Britain and Ireland, the Americas and Asia Pacific, indirect investment in property managed by others and its international investment management arm, Grosvenor Fund Management. As at 31 December 2011, the group had total assets under management of £12.5bn across retail, residential and offices.
Giles Clarke, director and executive sponsor for environmental sustainability in the developer's UK and Ireland business, says: "Our success is tied to sustainable growth of the cities in which we have a presence. So we have a vested role in the future shape of the urban landscape and aim to help create and manage attractive, vibrant cities in which people choose to live and work."
Why we're in the GCG: "We are delighted to be part of Building Magazine's Global Client Group. This should provide a great opportunity to share our own experience of sustainable property portfolio management, covering everything from retrofit to procurement, as well as learn from others in order to develop a shared standard of best practice."
Giles Clarke, director for sustainability in UK and Ireland
MARKS & SPENCER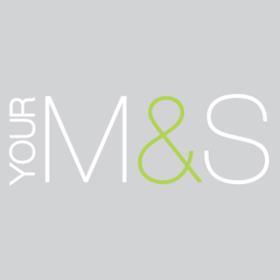 Having set out the bold ambition to be the world's most sustainable retailer by 2015, Marks & Spencer is rolling out its "Plan A" green store strategy, conceived in the UK, to more its 450 stores in 30 countries including Hong Kong, India, Russia, Saudi Arabia and Turkey.
With 60,000 staff and annual sales of £8bn, this is another global client that can make a difference. It has 1000 stores around the world and 20 million ft2 of property. Launched in 2007 and extended in March 2010, Plan A takes tackles issues such as climate change, waste, raw materials, health and being a fair trading partner.
Sylvie Sasaki, Plan A project manager, says: "We're developing our sustainability approach to our international construction programme and have already started to make good in-roads."
Why we're in the GCG: "We have firm ambitions to make M&S a more internationally focussed business and this naturally extends to ensuring we maintain our core values and integrity via our Plan A commitments. Being a part of the Global Clients Group enables us to further develop our international Plan A strategy and learn from others within a group of leading sustainability players in the property field."
Sylvie Sasaki, Property Plan A project manager