Building meets five new members of sustainability supergroup, the Global Clients Group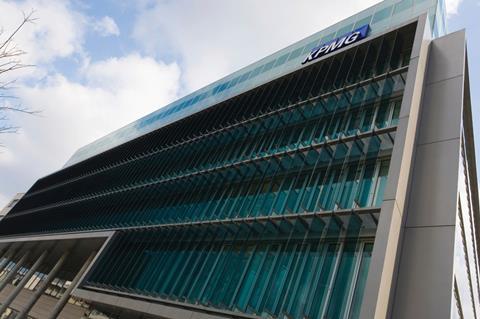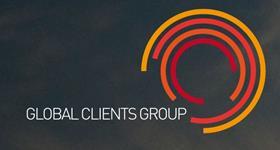 Now with 15 members, the Global Clients Group is a forum for multinational companies that commission sustainable buildings to showcase their work and exchange ideas. Members of the group work in a wide range of industries, from food retail to logistics and distribution, but they have one thing in common: they take the sustainability of their buildings seriously.
In this the latest of our GCG features, we profile five new members of the group and look at their strategies for ensuring that their buildings are as sustainable as possible. In addition to the companies outlined below, the GCG currently comprises: Bupa, Deloitte, DHL, Gazeley, Grosvenor, Hammerson, IBM, Legal & General Property, M&S, Prologis and PwC.
The Global Clients Group is sponsored by BRE and Autodesk and is supported by UKTI. The group will be showcased at Ecobuild at London's ExCel on Tuesday 5 March. To find out more about joining the GCG, email adam.branson@ubm.com
DHL
Logistics and communications services company DHL, which also includes the German postal service Deutsche Post, operates in more than 200 countries and employs about 470,000 people.
The nature of the company's business means that its sustainability strategy has a strong focus on reducing the impact of its fleet of vehicles and planes. However, the strategy also aims to increase the efficiency of its buildings through a combination of installing energy-efficient lighting, heating and air conditioning systems and sourcing as much of its energy as possible from renewable sources.
According to Warren Cobb, director of construction for DHL in the UK and Ireland, the group has a target to cut energy use by 30% by 2020 and an interim target of 10% was achieved last year. Cobb adds that 90% of its electricity in the UK is from renewable sources.
KPMG
One of the big four accountancy firms, KPMG operates in 156 countries and has over 152,000 employees worldwide. Its parent company, KPMG International, is a Swiss cooperative and acts as a coordinator for a global network of independent firms.
According to Alistair Young, head of property at KPMG, the firm's Global Green Initiative, which launched in 2008, aimed to cut the company's carbon emissions 25% by 2010. When it achieved 29%, the firm set a new target to reduce emissions another 15% by 2015.
"There is a joined up approach across the globe, which means that individual member firms focus on local or regional environmental [issues]," says Young. "Western Europe has a view on water consumption as a priority while South America is more focused on sustainable energy strategies."
In terms of new build, KPMG's offices in Boston and Charlotte in the USA recently received gold-level LEED certification from the US Green Building Council.
EVERSHEDS
Eversheds is a global law firm with 45 offices in 28 countries. According to Paul Dunn, Eversheds' head of sustainability, the company places a premium on a building's environmental credentials when opening a new office or moving sites within a city. Many of the firm's offices have been built to BREEAM standards, he says.
However, Dunn says that the company is now interested in understanding how the buildings are performing on a day-to-day basis and how they can be made more efficient.
With this in mind, Eversheds last year engaged specialist contractor NG Bailey to carry out an energy audit of all its buildings and to recommend changes.
Eversheds is also currently undergoing the process to register its London office for a BREEAM In-Use accreditation. According to Dunn, this is a first step in rolling out the rating method across its property portfolio.
"We're applying the same principles internationally. For instance, BREEAM In-Use is an internationally transferrable model, so we're applying the same audit challenges to our international offices," he says.
JONES LANG LASALLE
Global property firm Jones Lang LaSalle currently employs more than 40,000 people in over 1,000 locations across 70 countries.
Because the company's sustainability consultancy is an increasingly important part of the business, it cannot afford to be associated with poor quality buildings.
"Increasingly we're getting involved in the sustainability of the buildings we work in," says Jones Lang LaSalle upstream chief operating officer Jont Cole.
"We've got quite a large programme globally [that is] looking at it. It's very important and many of our clients challenge us on it. We have to practice what we preach."
Jones Lang LaSalle's refurbishment of its Hong Kong office in 2011 achieved a LEED Platinum rating, narrowly beating the US Green Building Council office's own rating.
The project was overseen by the Jones Lang LaSalle's own project and development services team.
LEND LEASE
Though its headquarters are in Sydney, Australian property and infrastructure company Lend Lease works in most areas of the globe, including the Americas, Asia, the Middle East, continental Europe and the UK and Ireland.
According to head of sustainability Pascal Mittermaier, the company tries to reduce its impact on the environment by minimising carbon emissions and waste on its sites, among other measures. Mittermaier says that a substantial part of all Lend Lease project managers' bonuses is pegged to the environmental performance of their projects. "So, people can make more or less money depending on how they score on various sustainability league tables".
Mittermaier says that Lend Lease is also interested in pushing the boundaries on sustainable building design, highlighting a hotel the company is building in Sicily that he says will be the first in Italy to run entirely on renewable energy. According to the Forest Stewardship Council, Lend Lease's athletes' village development for the London 2012 Olympic Games was the biggest project in the UK to use 100% of its timber from responsible sources.