The government is bent on a major shake-up of NHS estate procurement, yet it's been almost silent on how the new system will work. Should the construction industry simply be working it out for themselves? Building asks the experts
After a year of criticism, amendments and controversy, the NHS Health and Social Care Bill is in its final stages of consultation. It has gone through the House of Commons and is now at committee stage in the House of Lords. With one tried, and failed, attempt by the latter to delay the bill already, it is unlikely there will be any more significant hold-ups. And so, the time is fast approaching for the reforms to take hold and for the largest property holder in the UK to undergo the most dramatic overhaul of its 63-year history.
By now, the key changes proposed in the bill are well known. The overarching goal will be to decentralise the management of the NHS and its estate, as more power is handed to GPs and clinicians. Construction companies looking to win work in this sector will see their client contacts shift from Primary Care Trusts (PCTS) to newly emerging Clinical Commissioning Groups (CCGs) and as every NHS Trust is encouraged to become a foundation trust by 2014 to allow them more control over their individual plans and budgets, there will be new contacts to cosy up to in the secondary care sector too.
While the objectives are well understood, there has been widespread criticism from both clients and supply chains about exactly how all this will work in practice. A survey of 100 health care clients and construction companies surveyed for Building's Health White Paper, released last month, revealed that 84% thought government legislation has "not been clear at all".
I don't see any problem with GPs working more closely with developers. If they get permission to build or update premises, working closely with supply chain, that's quite an exciting prospect

Dr Russell Walshaw, GP
Ken Gillespie, group managing director of construction at Galliford Try, explained in Building earlier this month that much of this confusion stems from a lack of direction or leadership. He wrote: "There are many indicators pointing to a disconnect between government intentions and the reality on the ground, so where is the leadership? […] Another critical issue is what will happen to the primary care trust estate when PCTs are abolished?"
In the absence of any guidelines on key issues such as how construction companies should approach the new commissioning groups, how they will be structured and how work will be tendered and procured in the future, should the construction industry be stepping in to take the lead?
Here we talk to key players within the health care sector, all of whom will have a different role to play in the upkeep and development of the NHS estate following the implementation of the reforms and who should be leading the way: a construction company, a clinician and one of the new clients, an NHS foundation trust.
Building wanted to include a comment from Andrew Lansley, secretary of state for health, for this feature to get a clearer idea of how the government envisages the relationships between health care clients and the supply chain working under the proposed reforms. But no comment was provided on how new client structures would work with construction companies to ensure the upkeep and development of the NHS Estate. Perhaps this is another indication that the industry should work out some solutions itself.
The clinician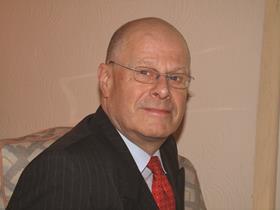 Russell Walshaw, GP, chief executive of the Humberside Group of local medical committees and former chair of the GPC practice finance sub-committee
"Doctors like to have some guidance. We live and work in a very guidance-led profession and without it we can feel a bit lost. And at the moment I think everyone is confused. I think the reforms have been rushed through, they are not particularly thought out and there have been lots of realisations along the way where government seems to have gone: 'Oh, we didn't think of that'. And there are still lots of unanswered questions. For example, we need to know who will be in control of the funding for premises after PCTs are phased out. And who will then be managing the estate. So on the one hand, I think there is a real concern over the lack of any guidelines at all from the government on the impact of the changes to the NHS and how this will affect estate management.
"But there is another side of the argument that suggests we should be aiming for a middle ground. I am sure the construction industry and the health care sector and clinicians are capable of working out some of these issues without guidance if necessary. And the benefit of this is increased autonomy and freedom. If you ask for too much guidance you can quickly end up with lots of central meddling. There is definitely an argument against that.
"It's all about identifying the opportunities. One example is that the clinical commissioning groups (CCGs) are still very much in their infancy where they even exist, and they will have a lot to learn. My advice is that this is where developers and the supply chain should be looking. Where there is an estate strategy by a PCT which has not yet been fulfilled, then CCGs and developers should take the initiative to work together to take control of things. From the medical side, I don't see any problem with GPs working more closely with developers. If a GP gets permission from the PCT or what, in the future, might be the NHS Commissioning Board, to build or update premises, working closely with the supply chain, then I think that's quite an exciting prospect.
"I think what GPs and the new commissioning groups are looking for from the supply chain now will be an understanding of the way the health service is changing. GP surgeries and primary health care facilities will need to change to reflect a move away from keeping patients in hospital when they could be treated in the community. So plans for minor operating suites, additional rooms for outpatient clinics. We want to see architects and contractors coming up with innovative ways to help us utilise our existing space - even the seemingly small things like ensuring the treatment rooms are all designed so that the couch is up against the wall on the right side; you always examine a patient from the right. Architects who know this and avoid drawing up plans with mirror image treatment rooms save us a lot of time. And coming up with plans that mean the patients move in one direction rather than backing up on each other - all of these little points are actually crucial to making the space work efficiently.
"As I said, doctors like to have guidance, but that doesn't mean it necessarily has to come from government. Anything the construction industry can do to advise or help with this process will, I am sure, be welcomed. And there is nothing to stop them approaching the people likely to become part of the new commissioning groups rather than waiting for the government to make the first move."
The supply chain member
David Lawrence, director of health at Capita Symonds
"I think the supply chain should feel positive about more responsibility being passed down to clinicians. As construction and property companies we should welcome the opportunity to work more closely with the end user.
"My main feeling on the reforms is that, while there has been little guidance from government as yet, when I hear so many of my contemporaries in the industry complaining about it I get really frustrated. This is not rocket science and rather than sit around and wait for tenders and guidance, why are we not taking the opportunity to work out what we should be doing for ourselves? I can tell you, the best firms out there and the ones winning the work are not waiting around. We are out there investing in joint ventures with the private sector, looking more intelligently at surplus assets. I am not denying that some guidance from government would be helpful, but there are certain things that we can do on our own.
"For example, we have too many hospitals in the UK and an ageing population. So it seems pretty obvious that work opportunities are going to shift towards care homes, communities for the elderly. The construction industry needs to contact the emerging foundation trusts and the emerging commissioning groups in the primary care sector with advice and ideas on how to utilise existing assets to reflect the changing nature of health care. Where there is surplus land, is there an argument for using it to build a care home on the same site as a hospital? Or approaching a CCG to see if they are interested in acquiring the land from the foundation trust to make their estate more fit for purpose?
"The industry needs to remember that foundation trusts have freedoms over their budgets and they also have autonomy to develop and build. They can set up subsidiary companies; they are becoming more commercial. If you are a construction company and you see that one of these trusts, a business worth about £200m, is contemplating its future, like so many are, and might not have a sustainable operating model worked out yet, why wouldn't you approach them?
"And I think the government is very open to this. Ministers and civil servants want us to come up with ideas, innovations about how to better service the public and, if we can, keep people out of hospital where appropriate. Those construction companies waiting for a sign from government or for some guidance will get left behind."
The client
Deborah Lee, director of strategic development, University Hospitals Bristol, NHS Foundation Trust
"As a trust we are moving towards more longstanding, partnership-style relationships with the supply chain. So rather than working through a contract every time, we focus on building up say, five-year relationships with one particular firm. But that doesn't cut everyone else out. In the absence of any real guidance on how we make the delivery of the future NHS estate work, there are plenty of opportunities for construction companies to approach us. Cold calling is difficult but companies with past experience working in this sector, or who can show a real understanding of the route a particular trust is going down, shouldn't be put off taking ideas to a Trust that it may not have approached yet.
"We are currently working on an £80m redevelopment of Bristol Royal Infirmary and we were completely focused on the operation side of things. I was entirely preoccupied by how we fit 900 beds into a space for 800 beds. And, with so many fiscal restraints, we decided that a grand entrance wasn't a priority. But then consultant Capita Symonds approached us with a really well worked up proposal demonstrating how we could move away from that kind of modest space by turning the entrance into a retail space and welcome centre combined. They had spoken to the planners and so were a good way down the line of demonstrating how it could work. And the retail would service and cover the capital spend we would need for the larger entrance.
There is pressure to upgrade premises while saving money and so any ideas or innovations the industry has will be well received. I can see why Foundation Trusts might be a popular target

Deborah Lee, University Hospitals Bristol
"It was just a good, simple idea and one I can't believe we hadn't thought of. We went to market to select a partner for delivery and we're now working with Capita Symonds on this £4.5m scheme. The business case goes to the board in December and, if approved, will be up and running by April 2013.
"The supply chain could approach any health care client in this way at the moment. There is pressure to upgrade premises while saving money and so any ideas or innovations the industry has will be well received. I can see why foundation trusts might be more of a popular target. They tend to be more commercially aware and are usually more financially robust, as you have to be to qualify as a foundation trust [a process overseen by the regulator Monitor].
"While I appreciate there has been a lack of guidance from government, this can be turned into an opportunity for us to work out how we want the future of the NHS estate to look and work ourselves. One of the main features of guidance tends to be constraint I am not sure there is necessarily a place for government here as long as the sector can make it work independently."