In the second of our sector-by-sector reports, Ian Withers looks at the strategies consultants are adopting to meet the challenges of uncertain times
The past few years have seen consultants forced to go through a hectic process of diversification and repositioning to cope with the economic climate and changing market. The results have been grabbing headlines.
Consolidation has been rife among larger firms with high-profile mergers such as those between Davis Langdon and Aecom, Arcadis and EC Harris, and Ramboll and engineering consultant Gifford. These mergers have been part of a wider strategy among consultants to expand and diversify in the UK and, arguably more importantly in the current climate, overseas.
Meanwhile, SMEs have been struggling to cope with cashflow issues, long payment times and a lack of work in the region - bread and butter for many smaller QSs and project management firms. SMEs with little option to expand overseas are focusing on areas such as food retail, shopping centres and infrastructure projects to survive.
International work has bouyed most major QSs and engineers. Turner & Townsend has counterbalanced a 15% drop in domestic revenue with 22% international growth, with the major focus on south America, Eastern Europe and Russia. Aecom's UK chief executive Steve Morriss has outlined the group's strategy to move into overseas markets including Turkey and Poland.
Then there is Asia - the market any consultant worth its salt is looking to crack. Against a backdrop of massive and extremely rapid economic growth there are now numerous infrastructure and development opportunities springing up in China. Work is also coming from a number of developing economies in the region, including Indonesia, India and Malaysia.
In the second of Building's sector reports, we investigate the state of play for consultants and consider what the future might hold for firms both big and small.
Crisis points
Three main challenges facing the consultancy sector:
Underbidding
With the construction sector still flagging, margins are understandably under pressure.
But consultants are increasingly having to deal with a greater hazard - "underbidding" or loss-making bids.
Gareth Herd, commercial director of quantity surveyor McBains Cooper, says it's an all-too-common problem. "There are some crazy margins that people are going in on," Herd says. "The banks haven't pulled the plug on a number of consultants so you have some 'walking dead' firms putting in ridiculous bids."
Underbidding is severely distorting the market and resulting in some firms taking on work at unsustainable margins. Susanne Becker, an associate at Rider Levett Bucknall, says the firm has frequently come up against rival tenders that are "unrealistic".
"It's become more widespread and it has the potential to damage the reputation of our profession. It doesn't do us any good," she says.
Recruitment
After the initial financial crash, many consultants brought in recruitment freezes. But, now they are looking to recruit the next bright hopes.Many quantity surveying firms are concerned that the latest graduates are not up to scratch. One senior quantity surveyor, who preferred to remain anonymous, says universities are failing to teach students "core skills".
"They're trying to groom them to be directors rather than giving them a proper grounding in the key skills," he says.
Becker agrees: "The courses need to be more geared to practical professional skills. I'm slightly surprised by some of the applicants and their attitude - they think they know it all and have nothing to learn."
Modernisation
Consulting is going through rapid change, partly triggered by the wider adoption of Building Information Modelling (BIM) and the pressing demands of sustainable construction. Getting clients to appreciate and invest in these high-value, highly complex areas is often a challenge.
One senior quantity surveyor, who preferred to remain anonymous, said: "The UK market is recognised to be at the leading edge in consultancy but clients that want to differentiate themselves are definitely in the minority. Most developers just aren't interested."
But Charles McBeath, chief executive of Danish engineer Ramboll's UK business, said there were signs clients were beginning to get on board. "The better professional clients are increasingly sharing best practice," he says.
He adds engineers are in a good position to capitalise on BIM. "We're well placed to lead the charge. It's our skeleton that the other firms wrap around in terms of the BIM model."
The big firms
Consolidate to conquer
The trend in consultancy in the past few years has been for consolidation, with a number of high-profile mergers and acquisitions.
Last year EC Harris accepted a takeover from a larger international rival - Dutch engineer Arcadis.
David Sparrow was promoted from global head of client solutions at EC Harris to global director of multi-national clients for the Dutch parent company this month. He says that the greater scale is already proving beneficial for the company.
"It gives you access to a broader range of knowledge and skills and enables you to move resources to the most active regions," he says.
"You need to be a leader in national markets and you've got to be the best. If you only have 10 people in India, a country that's bigger than western Europe, then what's the point?"
But, he adds, the key to succeeding while gearing up as an international market leader is to maintain your focus on "core markets and clients".
Ones to watch
A number of start-up firms have launched in recent months, with several top names from the world of consulting behind the new companies:
Atorus Consult - A business and project consultancy founded by former Davis Langdon partners Nick Schumann and Erland Rendall
Core Five - A quantity surveying and project management consultancy focused on London, founded by former Davis Langdon partners Gerard Cook, Barry Hayden and James Clark
3PM - A project management consultancy firm founded by four partners formerly from rival consultants - David Bird, Patrick Watson, Ian Higgs and Rob Burborough. It is part-owned by quantity surveyor Robinson Lowe Francis.
The small ones
Rise of the start-ups
The past few months have seen a range of start-up consultants, often launched by top names departing from larger firms. Herd believes this is a trend that's likely to continue.
"With further M&A activity you're likely to see more start-ups as people leave the organisations to start up new practices. In five years' time they'll either have become huge global businesses or be a niche organisation," he says.
In March, Steven Barker, a senior partner at Robinson Lowe Francis, brought together four leading project managers from rival firms to found 3PM, a start-up project management company part-owned by Robinson Lowe Francis and part-owned by the founding partners.
Barker believes the innovative venture is a sign of things to come and will prove an antidote to the bigger companies' approach.
"The larger firms are top heavy and have massive overheads. They also lack independence and personality, which clients value," he says.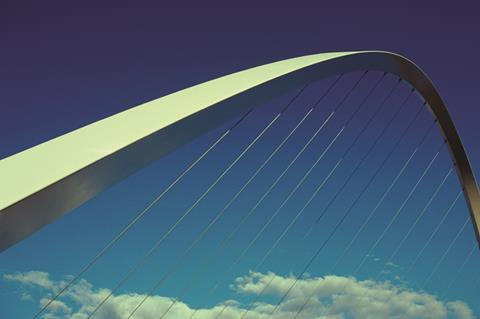 Middle management
Being stuck in the middle can be dangerous territory (read Simon Rawlinson's column overleaf for more information). But some medium-sized consultants have got it sussed as they have adapted to the changing market and are targeting key growth markets. For those that haven't, the future looks incredibly tough and Steve Hale, managing director of mid-sized consultant Crofton, says the real extent of the damage will be seen when the upturn comes:
"There are good businesses and bad businesses and those, like us, who have been running prudent businesses over the last few years and who haven't borrowed any money, are in a much better position than those who have been carrying a fair amount of debt finance and are more likely to run into trouble. Now is the time to maintain turnover and focus on profit for when the upturn comes. Those firms already hanging on with their fingertips will struggle to finance the extra work when the market improves. Basically, good businesses will flourish and bad businesses that haven't spent the last four years looking after their clients and bank balances, will fail."
He adds that future trends for medium-sized firms are similar to those facing the bigger companies: "There is no difference between us and the big boys really. Cash is still king and we're all effected by payment times and cashflow issues. We are seeing a lot of consolidation among larger firms and I imagine we'll see more among smaller companies soon as the market conditions continue to be challenging for those firms that haven't got their financial position sorted out."
Jim Hendley, managing partner of consultant Henry Riley, adds that in such a tough market for medium-sized firms, consultants such as his must target growth sectors strategically if they aren't already:
"It's very difficult out there still and I think lots of people are just sticking close to existing clients which is wise. Firms are targeting food retailers, who are still relatively buoyant despite Sainsbury's and Tesco saying they are going to cut back on their development plans. This sector remains comparably stable - especially as quite a few small and medium-sized developers are looking to build retail shells.
"There is a bit of shopping centre management work out there, mainly spurred on by the success and quality of Westfield. And there is some healthcare work to be won as healthcare facilities are transferred as part of the NHS reforms. This work stretches into care home provisions which will continue to be important as we all get bit older.
"There is other work we're noticing in infrastructure and energy. The trick is to be very selective about what you go for in this market, really understand the sector and to keep very tight control of your operating and overhead costs."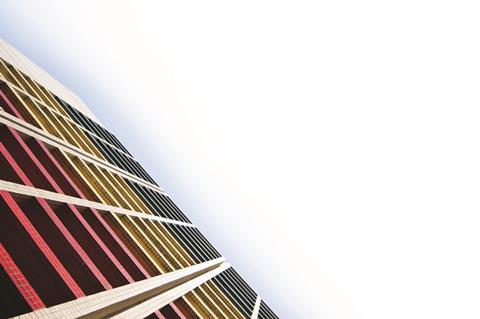 Sectorwatch: Where the opportunities are
London
Most consultants will tell you there's a two-speed economy in the UK - London and everywhere else. As development finance has dried up in the regions, a peculiar phenomenon has taken hold in the capital as foreign capital has continued to flood in.
"It's the Monaco effect," says Mark Whitby, co-founder of engineer Davies Maguire + Whitby. "London is becoming a sovereign state within the UK."
Herd agrees: "Foreign investors see London prime property as a safe haven. They're also profiting from a beneficial exchange rate and a cheaper pound."
The sectors with the greatest opportunities for consultants are commercial and high-end residential. But even in London the opportunities are mixed.
"Unfortunately it's not affecting the low end of the market," Whitby says.
International
Many of the UK's largest consultants have been becoming larger still in recent years through mergers and acquisitions - for instance Scott Wilson and URS and Halcrow and CH2M Hill.
These consultants have been doing this to achieve scale and compete on an international footing. The major independent QSs are also targeting rapid growth overseas - Sweett Group, Turner & Townsend and Gleeds are all aiming to double their turnover in Asia within three years, for example.
But it's not just the larger players that are seeking overseas expansion.
SME McBains Cooper is also diverting resources abroad - particularly to its offices in Latin America.
"Why spend one pound in the UK when you can invest it abroad with the chances of a better return in a short space of time?" Herd says.
He adds that SMEs need to "box clever" and choose their markets wisely if they are to stand any chance of outmanoeuvring the better-funded major corporates abroad.
Energy
After the Olympics, the energy sector should be the next rich vein of work for consultants, provided the government prepares the ground with the right policies. Slow progress on nuclear policy and electricity market reforms, as well as problems with the feed-in tariff for PV schemes, have all spooked consultants and investors.
But McBeath still thinks this sector will be an "exciting one" for consultants. He points out that many wind farm projects are already coming on stream, as well as several waste-to-energy facilities. "There's potentially a huge amount of work, especially in technically challenging areas like connecting wind farms to the power grid."
He expects the political will to be forthcoming, eventually. "It's either that or the lights go out," he says.
Rail infrastructure
Rail infrastructure is one of the few areas to emerge from the coalition cuts relatively unscathed.
As well as many planned station and line upgrades, the £32bn High Speed 2 rail project will soon enter the planning and design phase. However, consultants warn that much of the short to medium-term HS2 consultancy work has already been sewn up.
CH2M Hill has been appointed delivery partner, while 13 consultants have won a series of support framework roles.
Consultants may have to look overseas for further major rail opportunities. Colin Stewart, global head of rail for engineer Arup, says rail is having a "worldwide renaissance". He adds that there are major planned schemes in Australasia, the Middle East, the Americas, Russia and Africa.
"Rail has become the top mode of transport for people and resources across the world. There are massive opportunities for consultants."
Views from the top
Our panel of consultant bosses predict what is coming next for consultants
Chris Cole, CEO, WSP Group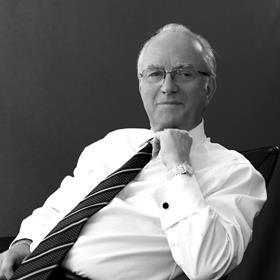 Consultants of all shapes and size will continue, but with a predominance of larger multidisciplinary consultants addressing projects and clients nationally and internationally.
In recognising the trend for either "smaller" boutique or large, multi-skilled consultants, I expect consolidation will continue, subject to external factors like values, trading conditions and sustainability of the privately funded model.
Consultants must up-skill to be as high up the supply chain as possible and valued for their expertise, both technically and commercially.
I see an on-going trend for partnerships with consultants in lower-cost economies for technical resource and pricing benefits.
I also see the development of connected client/contractor/consultant/architect procurement arrangements. This model needs to mature but is preferable to corporate mergers between the parties, since we work better in a complementary way, respecting our individual qualities and, together, delivering best value
to clients.
Vincent Clancy, CEO, Turner & Townsend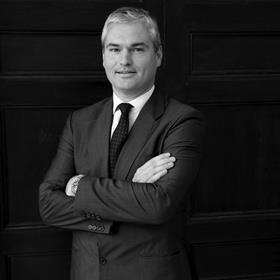 These are tough times for UK-based consultants, with every sector except infrastructure feeling squeezed. Many firms are "flying to scale" and taking refuge under the protective umbrella of consolidation. Others are battening down the hatches and fighting for market share on price alone. The result is an increasingly commoditised industry with ever-tighter margins.
The third option is to go global. There are some exceptional opportunities to be had in the emerging markets. Their strength last year helped Turner & Townsend win work on more "mega-projects" worth over a billion than ever before. We've stayed independent and focused on our core business of programme management.
But going global from a standing start is hard - setting up the networks needed takes time and cash. We chose this route when times were better, and last year our non-UK operation grew by 35%, substantially bolstering our activity closer to home.
Michael Thirkettle, CEO, McBains Cooper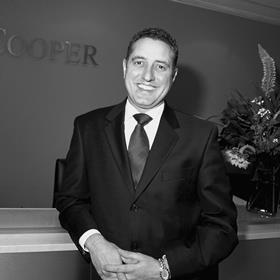 The construction and property markets - both in the UK and internationally - are thinking about how they procure more efficient, combined and collaborative professional consultancies, which are the interface with construction and financial organisations engaging in a similar ethos.
Business is therefore far more project-focused, which means the market is moving towards the inter-disciplinary model.
This is why there's something of a momentum building by which more consultants are diversifying instead of scaling up their mono-disciplines. But those with roots in interdisciplinary ways of working have the advantage of experience, capability and flexibility.
Opportunities for professional consultancies are not just in the UK. We're a strong and established presence in new Latin American and eastern Mediterranean markets, as too are many UK-based consultancies.
Richard Steer, Chairman of Gleeds worldwide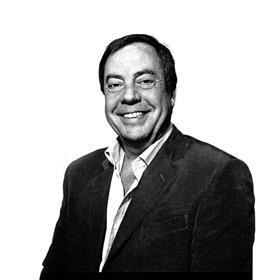 It is going to be a long, slow, grind to get out of recession for consultants, but clients know that it is a good time to buy. We all need to be careful how we price our work now for the decisions made today will need to be paid for tomorrow.
Commodity and oil prices are not going to go down dramatically and the demand from the Asian continent will continue to skew supply and inflate costs but also offer opportunity.
It is also likely that our labour costs will start to rise due to a lack of skilled artisans who left the industry in recent times.
Any business that has an established name and continuing heritage would be wise not to panic and not to take work at any price. Apply basic economics and learn the lessons of the past few painful years. For consultants it should all be about quality of work not just volume.
To quote the old adage - turnover is vanity but profit is sanity.
Dean Webster, CEO, Sweett Group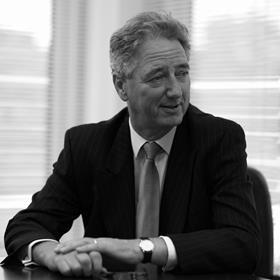 During the next 6-12 months we will continue to focus on increasing our share in a challenging UK market while also investing in the growth of our international business.
Asia continues to be one of our most important growth areas. Having almost doubled our presence there to 600 staff in less than two years, we plan to increase our revenue in the region from £25m to £40m over the next three years by expanding our service and sector coverage.
We also want to capitalise on the increased flow of investment coming from China into Europe and, in particular, the UK.
Recent consolidation has significantly changed the industry landscape and in many ways strengthened the position of independent quantity surveyors and project managers. I believe that this trend that will also benefit Sweett Group in the near term.
Why the middle man will get squeezed out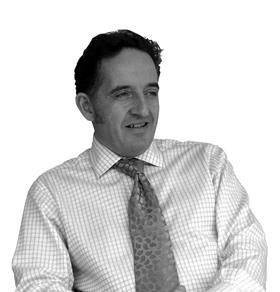 Simon Rawlinson, head of strategic research at EC Harris
The UK consulting sector has seen huge change in the past 18 months, characterised by accelerating mergers and acquisitions, further overseas expansion and the continuing evolution of service offerings in response to client demand.
Despite the downturn, UK-based consulting businesses with a foothold in infrastructure have benefitted from continuing high levels of investment, with sectors such as rail doing particularly well. Engineers in particular can look to continuing opportunities in the renewal of the energy infrastructure and growth in new areas of opportunity such as off-shore wind.
Globally, the consulting market is dominated by a limited number of firms with the capacity to take on the risk associated with the delivery of large programmes.
The acquisition of UK consulting businesses has had a huge impact on the UK market - accelerating the consolidation of consulting service into a relatively small number of very large, multi-disciplinary firms and a much larger number of smaller firms that typically offer a more specialised range of services across a limited geography.
Construction is a large and diverse industry, so in normal times there should be plenty of opportunity for all, but the niche service strategy has its challenges - particularly around alignment of the consulting service with client need and the ability of a business to differentiate its service from its competitors.
Differentiation works well for many architectural design firms which have a distinct design identity, or for consultants in a highly specialist field - some engineering firms fit straight into this mould. However, where the service is harder to differentiate - such as project management - the ability to deliver a broader range of services is a potential differentiator in itself.
As clients, particularly in the public and infrastructure sectors change the way in which they face the market, the next two to three years could be very significant in determining how consulting services are delivered to clients in the future.
Whatever strategy is adopted, quality of service and customer care will remain paramount for clients - despite the low level of fees that are paid. Consultants' management teams will need to focus on efficiency of service and on delivering tangible value in a market that will continue to be dominated by buyers rather than sellers.
Workload in the UK is increasingly concerned with existing assets - either maintaining or increasing the performance of existing infrastructure, such as roads and water networks, or repurposing obsolete assets through refurbishment.
The clients who own these assets have to meet many different performance targets associated with safety, customer satisfaction, reliability and value. Consultants' solutions need to respond to these multiple requirements. With clients seeking to optimise what they already own and make best use of the limited capital available for investment, the commercial skills of consultants across the asset lifecycle are increasingly valued.
Given this complex decision making environment there are growing opportunities to deliver value beyond core skills, including the better use of asset information and designing to meet service requirements, as well as programme management and strategic procurement. With growing opportunities associated with lifecycle carbon management and BIM as a management tool, it can be seen that possession of a portfolio of services that relate to the life of the asset will provide a better fit with client needs than services related to a discrete project stage such as design, construction or operation.
Consultants have always looked beyond the UK for work and emerging markets have become a significant source of opportunity.
For UK-based consultants the Middle East continues to be a magnet, although there have been significant changes in the nature of opportunity over the past year.Infrastructure work and economic diversification have always been important drivers in determining the nature of workload but the 2011 Arab Spring has accelerated investment in social infrastructure, like water supply and flood prevention, as well as health and education.
No review of the consulting market would be complete without a mention of contractors. Many clients' preference for integrated delivery means that contractors are increasingly positioned as the leader of the supply chain.
This can create opportunities for high-level partnership but also threatens to commoditise current design and commercial processes. This trend is set to accelerate and the relationship between contractor and client will strengthen.
Consultants that can provide strategic advice and solutions directly to clients will thrive in this environment. Those who act mainly as intermediaries may be challenged to provide greater value.