Will the UK's water woes lead to a torrent of work for construction companies?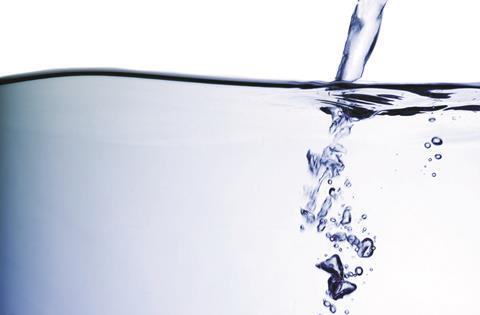 Over recent months floods have swept across northern England and Scotland, ruining houses and businesses, while in the South major water companies only lifted hosepipe bans at the start of this week. It is a situation that much of the public has found incongruous, to say the least. But could it provide some hope to the construction industry as it looks for a break in its own ever-lengthening drought?
The UK's regulated water sector is currently in the middle of its fifth five-year Asset Management Plan (AMP) period, during which there will be £22bn of capital investment in water infrastructure. Most of that has already been spent or allocated, meaning that if significant improvements are needed to cope with more regular extremes of weather, then work will have to start in 2015, when the next AMP kicks off.
But the time to start preparing is now. The sector is highly specialised, intensely competitive and changing rapidly, so those wishing to gain competitive edge will need to think quickly about how to shape their capability to bid for contracts for the next five-year cycle of work, and play a role in mitigating the effects of our increasingly curious climate. The biggest question though is whether the water firms are prepared to commission major new infrastructure.
The shape of things to come
Spending by water firms is expected by experts to remain broadly similar between 2015 and 2020 to the current AMP. That makes the water sector fairly attractive in comparison with markets like commercial property or social housing, where future orders and output are still uncertain and will be starting from a low base. Much of the work is awarded under frameworks, with big names in the sector including contractors Costain, Balfour Beatty and Morgan Sindall, and engineers Jacobs, Mott MacDonald, Black & Veatch and Halcrow.
Work available under the AMPs is decided after the water firms submit plans to the regulator outlining how they will invest over the next five years and what they will do with prices (see box, page 34). The Institution of Civil Engineers (ICE), among others, has argued that water pricing must change to reflect usage, and that investment is required to pay for renewal of creaking infrastructure, particularly new water storage facilities.
However, there are considerable potential brakes on large-scale works. The sector regulator Ofwat has said it wants to see customers take a bigger role in scrutinising water firms' business plans, raising the prospect of customers blocking expensive capital investment. "When it's very wet and people think there is no drought on the horizon people don't want a reservoir on their back garden," says Mark Enzer, divisional director for water at engineer Mott MacDonald. "And they don't want to pay for it in their bills."
When it's very wet and people think there is no drought on the horizon people don't want a resevoir on their back garden

Mark Enzer, Mott MacDonald
Firm plans for spending beyond 2015 are yet to be drawn up but Ofwat has already stated that its pricing principles for the period will allow greater flexibility for the 22 regulated water companies to move away from spending on big capital projects.
Sean Lynch, director of utilities at Faithful+Gould, says: "There's going to be much more emphasis on existing assets." Faithful+Gould is already working with water firms in the South-east to draw up plans to connect their rival water networks to allow temporary alleviation of water shortages in one by moving water from neighbouring areas.
That's not to say there aren't some larger capital work opportunities to be had, says Graham Howells, European managing director for water at consultant Aecom. "The sludge side of waste water will see greater endeavours with waste-to-energy plants," he says. This also allows water companies to offset their carbon footprint.
Michael Norton, director for urban water at engineer Halcrow and chair of the water panel at the ICE, predicts there will also be greater opportunities for firms outside the regulated market as industrial and agricultural businesses look to ensure their own water security. "Farm storage reservoirs may not be at the grand scale of water company reservoirs but we will see more of those," he says. "We are already seeing spray irrigation emerge, across East Anglia for example, to irrigate crops."
Last month contractor Costain entered a joint venture with Severn Trent to offer high water usage businesses an integrated solution to managing and engineering their water needs.
New ways of working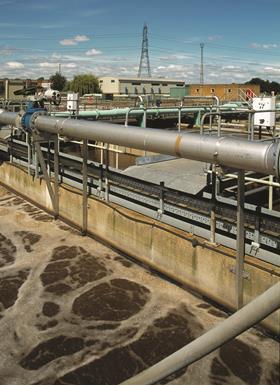 It is likely that the shape of businesses that will win work with the water companies beyond 2015 will also be significantly different to what has gone before. "They [water companies] generally procure with quite a lot of conventional consultants and contractors. Going forward they are going to look for a more integrated approach and sharing the risk with the entity on the programme," says Howells. "We do that for Yorkshire Water now. They will want cost certainty on these things."
And the way in which those solutions will be developed will also have to change, in part because of Ofwat's desire for high levels of customer involvement in approving business plans and work programmes. Lynch says: "It's not just the most cost-effective solutions but also the customers' requirements that matter."
He explains that while the most cost-effective solution may involve digging up roads and causing disruption, if there is a way around this, even if it is more expensive, that could well become the preferred option. Contractors and consultants that can demonstrate high levels of customer engagement when developing plans are likely to have a competitive edge.
There's going to be much more emphasis on existing assets

Sean Lynch, Faithful + Gould
Jason Jones, national water director at consultant Turner & Townsend, adds: "You've got to have guys who can look at problems, understand what the root cause is and come up with the best solution, not just 'let's build something'." He says contractors and consultants will have to talk much more in terms of total expenditure rather than capital expenditure when pitching their services. But, for a sector where costs have been continually squeezed down by increasing efficiency and competition, this could require a significant level of cultural adjustment.
BIM in the water
One way to minimise disruption, drive efficiency and model expenditure accurately is through the adoption of Building Information Modelling (BIM). Enzer says it has already brought gains to projects for Mott MacDonald and he expects it to become widely adopted. "It just suits what you are doing so well. Often in water you are delivering similar schemes and BIM is good for that because it can have libraries of products and solutions," he says.
"Also, I can see a much greater drive to off-site construction and BIM is great for that. Having built the thing virtually, when the trucks come to site with your assemblies you know that they will fit together."
You've got to look at problems and understand the root cause - not just say 'lets build something'

Jason Jones, Turner & Townsend
But it will take time to train staff to use BIM and to gain the expertise to offer it as a widespread solution in the next AMP period. The industry will also have to cope with a perennial problem, the cyclical nature of the sector. Every five years work falls away as the water companies move from one AMP period to the next, resulting in a loss of expertise from construction firms as staff find themselves without work and have to move to other sectors. While there have been attempts by water firms and industry bodies to tackle the problem - such as entering into early procurement for AMP periods - there seems to be no clear solution as eyes turn to AMP 6.
However, Norton argues the opportunities for water work for industry and agriculture, where he anticipates growth over the next two years, mean there may be enough work to tide them over and buffer against the need for a massive ramp-up in 2015.
It might not stop the floods or, God forbid, bring the sun out, but there appears to be a healthy stream of work in the water sector for those that are ready to capitalise on it.
The water cycle
As a regulated industry the water sector works on a five-year cycle. Business plans are approved by regulator Ofwat every cycle controlling the level of investment and protecting customers from uncontrolled price rises. This, combined with the heavy use of frameworks in the sector, means the major opportunity to get involved in the sector only emerges once a cycle. For AMP6, water firms are likely to ask consultants and contractors to prequalify for frameworks in 2013, in advance of the submission of their business plans and early contracts awards for the period in 2014. Many of the contracts for work will be awarded in 2015 with the project delivery phase ramping up in 2016.