Having somehow survived Brexit and the coronavirus pandemic, hard-pressed construction firms are facing another challenge. The global shortage of key products means prices are rising and lead times growing, potentially putting the recovery at risk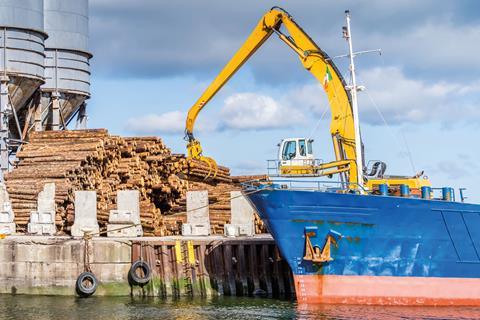 April may have been unusually cold and frosty, but there has still been a feeling of approaching summer over the past few weeks. The reopening of pubs and restaurants has seen people fighting over a limited number of outdoor tables to have a pint with friends in defiance of the wind and rain. Announcements of big organised events are also picking up, adding to a sense of building momentum for the return of normal life.
Naturally, this is all good news for construction. Output in March grew at its fastest rate in seven years, according to the latest IHS Markit/CIPS survey, with the trend expected to continue through April. Work resuming on office and hospitality schemes delayed during the pandemic has fuelled the rebound, as business confidence finally shows signs of returning.
So, after the experience of both Brexit and the pandemic, it should come as no surprise that a new curveball now threatens to ruin the party. Right on cue, a severe shortage of construction materials has emerged which could cause real damage to the sector's recovery – and it appears to be getting rapidly worse.
The problem has a global scale. As construction sectors in developed countries have roared back to life after unexpectedly rapid and successful vaccine programmes, worldwide demand for products has soared. But supply has failed to catch up due to understaffed sawmills, steel plants and other manufacturing facilities in countries hard hit by the pandemic and lacking the capacity to provide the volumes of materials that the market now requires.
The re-emergence of the construction sectors in China and the US this year has been a key driver in escalating the problems caused by shortages of products that have been hampering firms since the start of the pandemic. Limited supplies of timber and steel, in particular, are now being snapped up by the two superpowers, while the relatively small UK market has been left with the scraps.
Empty container ships finding themselves in the wrong ports because of the unevenness of global trade over the past year have added another complication. And a number of firms have reported that major projects including HS2 and the Hinkley Point C nuclear power station are hoovering up vast quantities of the available supplies of steel and concrete, causing localised shortages.
I don't remember a time in my career when we have received such frequent notifications of extended lead-ins and price rises. it really does feel unprecedented

Dean Averies, director, Beard
"Most of these things are increasing in severity and also there is very little in the UK that we can do about it," says Peter Caplehorn, chief executive of the Construction Products Association (CPA) and co-chair of the Construction Leadership Council's (CLC) product availability working group.
Random shocks are also having an impact. The six-day blockage of the Suez canal in late March by the container ship Ever Given dealt another hammer blow in terms of logistical problems. Power outages caused by floods in Texas have also affected global supplies of raw materials for plastics, which are produced in the state. And a fire at a major plastics factory in China has affected supplies of the plastic bags needed to package cement.
Amid these converging factors, contractors are reporting frequent price rises for key products, including timber, steel and insulation, while lead times have ballooned. Some metal prices are now at a 10-year high, with steel up 25%.
"We're in a rapidly evolving situation," Dean Averies, director at regional contractor Beard, says. What in normal times would be weekly notifications to the firm from suppliers of changes to material supply have become daily.
"I don't remember a time in my career when we have received such frequent and regular notifications of extended lead-ins and price rises. It really does feel unprecedented."
Arcadis head of strategic research and insight Simon Rawlinson describes the current shortages as the most severe that the industry has faced since before the 2007-09 global financial crisis. "I think it's that significant," he says.
And Caplehorn warns that the shortages, which so far have been most keenly felt by SMEs, could hit major projects "if things don't improve in a few months".
> Also read: Aecom's latest market forecast
> Building's editor: Give us the tools and we will finish the job
> Brexit risks worsening materials shortage crisis
According to Averies, Beard is now facing delays of weeks for products that had previously been available either immediately or within a couple of days. Concrete blocks, which formerly had lead times of two to three days, are now taking three weeks to arrive, while lead times for MDF have increased from five to seven days to four to six weeks, with suppliers notifying the firm of a potential 15% price rise in July.
For sterling board, what had been a two-day lead time is now six to eight weeks, with suppliers warning of a potential 20% price rise in July. Roof battens, which had been available from stock, are now taking a month, while lead times for cold-rolled steel purlins have gone up from six to eight weeks to 20 weeks.
Hannah Brunton, commercial manager at regional timber merchants Buttle's, says the firm has been forward-ordering stock since January but that "the goalposts move on a daily basis".
In some cases, consultants are having to sign off substitutions of materials for more readily available alternatives. Gordon Kew, managing director at regional housebuilder and property maintenance contractor Osborne, says his firm had to change the specification from a British Gypsum product to an alternative because of the delays. Averies says Beard had to substitute roof tiles for a different product as lead times increased from six weeks to six months.
In other cases where substitutions were not possible, Averies says that Beard had to make changes to the sequencing of a project to accommodate a materials delay. In one case, with a delay for cold-rolled purlins, the firm was forced to cast concrete slabs with temporary protection to avoid a pause in construction.
Price rises have also started to hit main contractors. While the hikes have been a problem since the turn of the year, Averies says the shortages have "without doubt" escalated over the past two months. "I would say this last month, the rate of change is accelerating. So it feels to me that April was worse than March, and March was worse than February."
It's something that needs to be communicated more, that government should be aware of … if solutions aren't found and this does continue, then you have got to ask: is there a risk to that recovery?

Jessica Levy, Federation of Master Builders
He says that routine notifications of price rises from suppliers at the beginning of the year were followed by further regular increases as demand continued to grow. "What we have got this year, which is very different, is a real shortage of materials. The suppliers are able to put their prices up, and those prices do keep going up."
But he says his real fear is what lies ahead over the next few months rather than the problems the firm is dealing with now: "My gut feeling is that it's going to get worse – and it's trying to predict what that situation is."
It is a nervousness shared by Kew, who says he does not think Osborne has yet seen the worst of the supply issues, adding that there is "undoubtedly" a risk of delivery times being affected if the delays do not improve. "I think what we all see as main contactors is that subcontractors will think very hard about the obligations they're signing up to under a subcontract, and we might see a lot of push-back about programme risk of material unavailability, so I think that's where we'll see it first."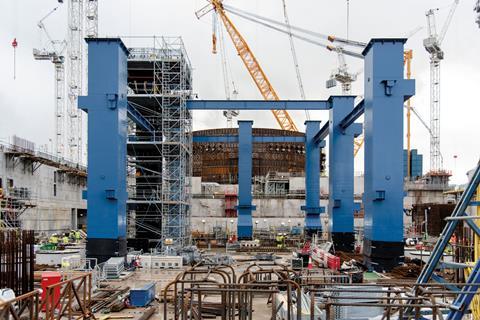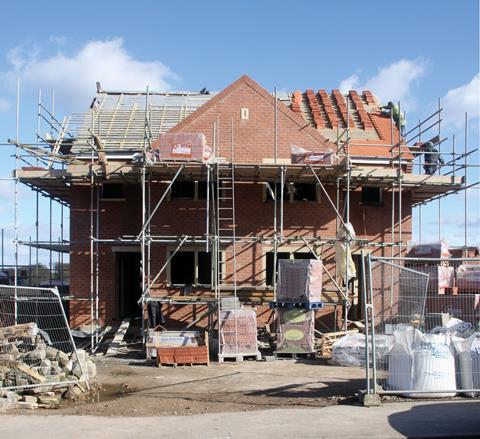 Clients are not always understanding of the pressures which main contractors are now having to deal with, says Kew. While some have been willing to make concessions on contracts in light of market conditions, others "just flat out say 'no, it's a contracting risk, you need to take it on board'.
"Then you have two choices: you either do just that, you take it on board, you take the risk, or you add some money to your price, at the risk that you might no longer be favoured for that project."
Averies says he has been impressed with clients' understanding of the situation "once we tell them", but that there is still a lot of catching-up to do. "I think the contractors are the most knowledgeable; with the consultants, there's a bit of a lag, but the customers, even highly educated repeat customers that procure construction work, are not quite up to speed at the moment with the real-time evolving situation."
For SMEs, there is a risk that this lack of knowledge can be open to exploitation. According to Federation of Master Builders director of communications Jessica Levy, some members of the trade body have reported being undercut by suspected cowboy builders.
She says there are concerns about quality being sacrificed as prices rise, with some in the industry telling consumers: "Don't worry, we're still going to be able to do it for what we quoted you" and not fully explaining that there is a global problem at the moment with availability.
But often those who are playing by the rules are paying a high price. While Levy says the prices SMEs are charging for RMI work are increasing, this is being "far, far outstripped" by the rising costs of materials. "At the moment they are taking that hit. Obviously their input prices are massively rising, but that's not yet translated into the price for the consumer."
So, what can be done? Caplehorn says the CLC is drawing up general guidance advising firms to plan material orders as far ahead as possible, and is also looking into working with councils to extend trading and delivery hours into the evening to improve efficiency.
Averies says Beard has started treating its new-build projects more like refurbishment projects, buying the materials needed for new-build projects on day one rather than when required. "It's just forcing us to be so much more proactive and looking so much further ahead to avoid these problems."
Kew is now talking to several supply chain partners a day to find out from the horse's mouth how they are viewing the latest developments in the market. He says Osborne is currently agreeing a contract that involves reducing the risk of delays because of material shortages by putting the products into storage with vesting certificates to confirm that ownership will transfer upon payment.
Brunton's advice for firms ordering timber is to arrange delivery for a few days before work on the job is due to start, so that there is some leeway if deliveries to the merchant are delayed.
Mace procurement director Clare Jones says the contractor has largely managed to ride out the pain that smaller firms are feeling by buying in bulk and a long time in advance. But even the buying heft of a major contractor has not made the firm immune to jitters: "Generally we have coped well, but I can't sit here today and say I haven't had some panics on some projects across the country."
But, with a global economy entering a frenzied phase of catching up on a year's worth of lost activity, firms would be wise to be on their guard in the months ahead. The CLC is already warning that the shortages are likely to get worse before they get better. Averies is expecting a "bumpy" summer, adding that there is a "definite potential for delays if the next period isn't navigated skillfully".
Panic buying is another risk, and trade bodies are keen not to cause too much alarm. But too little awareness among customers, the industry and government carries an equal threat as the sector's recovery gathers pace.
Levy says: "I think it's something that needs to be communicated more, that needs to be better known, that government should definitely be aware of. If solutions aren't found and this does continue, then I think you have got to ask: Is there a risk to that recovery, is there a risk to the idea of build, build, build?
"Ultimately, if you are a small builder or a major contractor, you can't build, build, build if you don't have the materials."
Facts and Figures
Delivery delays
| Material | 2020 delivery times | April 2021 Delivery times |
| --- | --- | --- |
| Timber | 2 days | 10 days |
| Roof battens | From stock | 1 month |
| OSB | 2 days | 6-8 weeks |
| MDF | 5-7 days | 4-6 weeks |
| Aluminium cladding | 8-12 weeks | 26 weeks |
| Cold rolled purlins | 6-8 weeks | 20 weeks |
| Hot rolled steel | 8-10 weeks | 10-12 weeks |
| Insulation | 7-10 days | 3-4 weeks |
| Aggregate | 2 days | 1 week |
| Cement | From stock | 2 weeks |
| Concrete lintels | From stock | 7-10 days |
| Concrete blocks | 2-3 days | 3 weeks |
| Roof tiles | 6 weeks | 6 months |
| | | |
Source: compiled by Beard from a range of suppliers
Material price increases over the past 12 months
Iron ore: up 88%

Copper: up 49%

Steel: up 25%

Aluminium: up 23%

Sawn wood: up 30%

Plywood: up 20%

Gravel, sand, clays and kaolin: up 20%
93% of builders reporting material price increases over the past three months, up from 82% in Q4 2020

97% of firms dealing in heavy side products (steel, timber and concrete) expect cost pressure to remain high over the coming year

92% of firms dealing in light side products (glass, insulation and fit-out materials) anticipate increasing costs over the coming year

77% of heavy side manufacturers and 82% of light side manufacturers reporting that prices rose in the first quarter of 2021, compared with 64% and 61% respectively in the last quarter of 2020.
Sources: Aecom, Core Five, BEIS