It might seem like an unglamorous option, but housebuilding is becoming the sector to work in. Increasingly young executives are enjoying increasingly fat pay packets and perks, according to the first ever Building/PSD housebuilders' salary survey. Illustration by Jamie Jay
The housebuilding industry, with its cycle of boom and bust and somewhat fusty image, is not necessarily the most attractive career choice for bright young things. However, they might think twice after having read Building's first housebuilding salary survey, conducted by recruitment consultancy PSD Group. "People don't realise how quickly - if you're good - you can go up and make a lot of money in the housebuilding sector. You can be in your early thirties and have your professional aspirations satisfied," says Mark Heald, director at PSD.
PSD's survey reveals that average salaries in UK housebuilding range from £50,000 a year for a sales manager to a whopping £201,000 for a managing director (including bonuses). The average age for sales managers is just 32 and a youthful 45 for managing directors. Several top jobs have an average age of under 40, including sales directors, who on average earn £98,000, senior land managers on £61,000, commercial managers on £55,000 and technical managers on £54,000. There is little regional variation, although salaries in London and the South-east are higher - a managing director in this area can expect to earn £240,000 and a senior land manager £70,000.
What the authors of the study also point out is that there is scope for young people to climb the career ladder rapidly. The research revealed that employees were reaching the boardroom far quicker than ever before - the average age at director level is much lower than it was five to 10 years ago. For sales directors, it is just 38 and the average age for a managing director is 45.

As far as salaries are concerned, it's all good news for employees too: PSD has identified an "ever-increasing spiral" of salary and packages on offer in the housebuilding sector, which outweigh those found in other comparable areas of the property market. Heald says employers are keeping up to date with salary benchmarking because of the difficulty of luring people from elsewhere to join the property sector. There are more positions available than qualified people, so any unsatisfied employee can easily find another job with a higher salary.
Indeed, the research shows that the reason for all this generosity is that it is increasingly difficult for employers to retain their top staff - about one-third of people at director level joined their company in the past year. Heald says employees have higher professional expectations and move elsewhere if they feel they haven't attained director level by a certain age, "resulting in higher staff turnover than ever before". The two categories where the staff churn is highest are land and sales.
PSD also found, however, that even those companies that were more successful in retaining their director-level staff faced the prospect of losing people lower down through lack of promotion opportunities. Companies seem to be aware of the lack of career progression and often choose to pay higher bonuses to keep their employees.
What Heald recommends, though, is that companies offer training and development and plan a career route for their staff. He says: "A person could start as technical manager but know that they will be helped to work towards promotion goals and be able to step up. Employees who feel that they are being looked after will be less likely seriously to consider opportunities elsewhere."
Susan Hunt, associate director of marketing at Countryside Properties since 2004, joined the housebuilder as a marketing manager in 2001, when she was 27. She says her salary has gone up 50% in the past five years and that she has benefited from extra training. "Companies that keep their staff have a strong record of training employees. It is important to work in a place where you know every effort is made to promote their own," she says.
Countryside's most recent initiative to retain staff is a leadership programme for those employees who have reached a plateau in their career and can't go any further because of a lack of university qualifications. The housebuilder is currently working on the terms of the scheme.

Debra Dunthorne, 39, sales and marketing director at Miller Homes North East, regrets that housebuilding has a somewhat archaic image, which puts off recruits. "The industry has not been good at making itself attractive to young people," she says.
Dunthorne attributes her own career progression to Miller Homes' shadow training initiative, which allows employees to gain hands-on experience in other departments.
Attracting experienced people and keeping them will be the biggest challenge the housebuilding industry has to face, as PSD's survey highlights.
Heald says the inability to entice graduates and skilled people from other areas of the property sector is particularly worrying.
However, if the housebuilding sector markets itself as the land of plenty to ambitious people - and the survey figures show that it can be - then it stands every chance of reversing the trend.
All about ability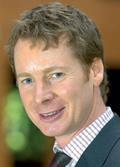 Nigel McGurk, strategic land director at David Wilson Homes Northern
Nigel McGurk, 36, doesn't see any reason why directors should have to be in their forties.
"Ability is more important than age," he says.
"I am not exactly a child. I see many people in their twenties who relish responsibility."
Indeed, McGurk has 14 years of experience in housebuilding. Before he joined David Wilson, he was Countryside Properties' director of special projects.
McGurk believes housebuilding has a lot to offer young people. "It's an exciting industry. Look at all these programmes on television about building, selling and renovating houses. People are growing aware that housebuilding is a fantastic industry. You can get involved in creating communities and designing the places where people live."
He points out though that while housebuilding might be getting younger, it has a long way to go to catch up with other industries. "One of my thirtysomething friends works for a television company and he keeps saying he feels persecuted because everyone around is so much younger."
Wise mentors
Lee Sale, construction director at Bellway Homes West Lancashire
"I always knew that directorship was where I wanted to go," says Lee Sale, who at 33 is one of the youngest construction directors in the country.
He puts his success down to the time and effort his managers – and in particular managing director Richard Edgington – have devoted to his development.
"They took a close look at what my strengths and weaknesses were, and every six months sat down to discuss further training and how I might benefit from working in other departments," he says.
One result was that Sale spent four months working with the technical director to gain an understanding of that part of the business.
Sale is in no doubt that housebuilding allows a faster route up the ladder than other parts of construction. "Years ago, housebuilding didn't have a good name among younger people, but now it's definitely going in the right direction. There are really good opportunities for progression."
Climbing the ladder
Debra Dunthorne, sales and marketing director at Miller Homes North East
Three years ago, 39-year-old Debra Dunthorne told her boss that she felt she could do a director's job. "I asked for a three-month test, which he gave me. He realised that I wasn't doing that badly and gave me another three-month trial period. I was appointed to the job."
This is exactly the kind of opportunity that all housebuilders should be offering their young managers – if they want to keep them. In fact, Dunthorne abandoned her previous employer, Bellway Homes, because she didn't feel she could progress. When Miller Homes came calling, she was attracted not only by the chance of promotion but by the firm's more "forward-thinking" approach to training.
Dunthorne took part in its shadow training scheme that allows employees to spend time in other departments. "I worked for six months with the land team, doing market research and helping them secure sites. I think this approach is really good, especially for younger employees, because they can get an immediate understanding of what's going on."