… Building will be running Agenda 15, a large-scale editorial campaign that will run until the next general election in 2015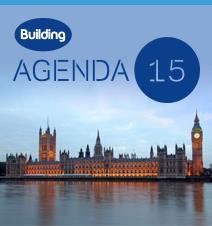 Agenda 15 aims to persuade the leaders of the three main political parties to back policies that will drive positive change across the sector - enabling the industry to work efficiently, sustainably, and successfully to create the built environment that the UK will need for decades to come.
The campaign will begin with an extensive industry consultation to determine those policies which the sector's leading companies and professionals believe are the most important battlegrounds. So please start thinking about the issues which matter most to you - we'll tell you how you can contribute in January.
The Agenda 15 campaign will then leverage Building's strength in campaigning journalism and the reach of its digital, print and live events platforms to press leading politicians to address these issues in their own election campaigns and - we hope - to adopt the industry's solutions in their manifestos.