With a challenging regulatory settlement due out this month, water companies are in the final stages of preparing for big changes in their markets. Simon Bimpson and Simon Rawlinson of EC Harris examine how these changes will affect project investment and delivery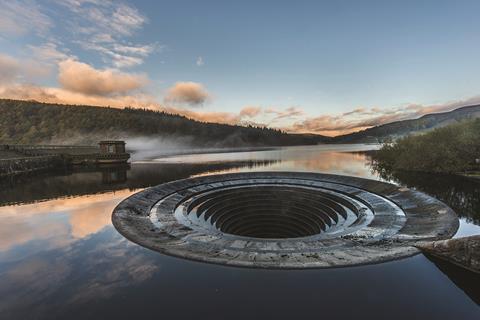 01 / Introduction
UK water companies are about to face their greatest shake-up since privatisation in 1989, with final determinations for asset management plan AMP6 (to operate for the next five years) due to be published later this month. From April 2015, each water company's activities will focus on delivering service outcomes that have been agreed with their customers and the regulator, Ofwat, against a challenging pricing settlement. Bills are expected to fall on average by 5% in real terms during the five-year period, and the water companies will receive a lower average rate of return on their capital - potentially making them less attractive to investors.
Looking forward, water companies are also preparing for far-reaching reforms to their retail and wholesale operations that will come into force in April 2017. These will see an end to regional monopolies supplying water and waste water services to non-household customers. With the prospect of consolidation of the existing retail supply market, and possible new entrants driving increased levels of competition, there could be further investment opportunities in the sector than suggested by the current draft AMP6 settlement.
The UK water utilities are major asset owners that have delivered investment totalling over £90bn since privatisation. In addition to providing reliable supplies of affordable, safe water, the water companies have an increasingly important role in the management of the natural environment, as well as assuring the wider resilience of UK plc in response to the challenges of a growing economy and accelerating impacts of climate change. Population growth and increased demand for water presents a big challenge to many utilities that face increasing levels of water stress due to changes in rainfall patterns. Lessons learned from the 2012 drought, which would have resulted in significant shortages had low rainfall continued into 2013, are clearly reflected in plans for 2015 to 2020, which focus on much tougher leakage reduction targets, wider use of meters and consumer education to cut water use, as well as the initial development of proposals to facilitate bulk water transfer across the UK from wet to dry areas.
The AMP5 control period marks the end of a regulatory approach that worked by separating capital and operational expenditure and by identifying specific investments needed to deliver a high-quality water service. The capital expenditure programme is not complete, but with changed incentives, there will be a greater emphasis of expenditure on capital maintenance and work on the water network - which comprises 700,000km of pipes and over 50,000 pumping stations, many of which are in the process of being transferred from private ownership. Future workload will inevitably be more dispersed and will be focused on existing assets, many of which are located underground. Achieving improved service levels through investment in the network requires a radically different approach to asset management, investment planning, procurement and delivery of work – changes that water companies and their supply chains must put in place by April 2015.
Ensuring that these changes are embedded will be critical for the water utilities which will need to meet challenging efficiency targets to make a reasonable return. Only by outperforming on total cost of service delivery, by exceeding stretching performance targets or by reducing the costs of their borrowings can the water companies expect to deliver the profits that investors expect.
02 / AMP 6 – Key features of the new regulatory settlement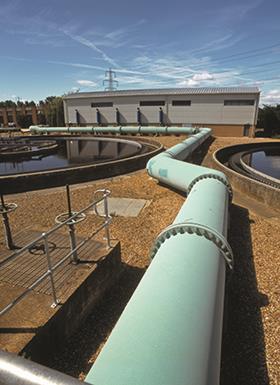 Water services are natural monopolies, which require high levels of investment and current expenditure to maintain services at an appropriate level. Customers cannot choose their supplier, but through the regulatory process they now have a
greater role in determining their water business' priorities and how much they are willing to pay. The role of Ofwat is to balance these opposing forces, ensuring also that a long-term view is taken with respect to maintaining future water supplies and the resilience of the network.
Through consultation in connection with the next AMP, Customer Challenge Groups have clearly signalled that they want service levels to be maintained at current levels at a lower cost. Ofwat is facilitating this by introducing a number of key changes to the regulatory regime:
A totex approach to investment decisions combining capital and operational expenditure - providing companies with more flexibility in their investment in service delivery;
Greater freedom to plan investment and maintenance activity over an extended time-frame - in line with the life of assets rather than the five-year duration of the AMP;
Separate price controls for different parts of the business - facilitating future competition and incentivising investment and service performance.
Ofwat's shift in emphasis towards service quality and asset maintenance is particularly important. Over the past five years during AMP5, regulation has changed the focus of water utilities from delivery of capital investment, to improving the quality of customer service and delivering value for money. The clearest evidence of this shift is a change in focus of the risk and reward mechanisms. Previously water companies secured a healthy return on their investment through a regulated cost of capital. However, from 2015 onwards, return on capital is being cut and the routes to financial out-performance on offer will either be through being more efficient, by reducing cost of finance, or through penalties and rewards linked to two performance assessments: the Service Incentive Mechanism (SIM) and the Outcome Delivery Incentive (ODI).
SIM ranks water companies against one another on the basis of a set of standard service assessments related to customer satisfaction, unwanted phone contacts, complaints and so on. The risk-reward balance is asymmetric: maximum retail revenue at risk is 12%, whereas the maximum reward is 6%. SIM was introduced in AMP 5 and has been a big success, with volumes of written complaints down by 20% and scores of customer satisfaction increasing to an average of 4.4 out of 5.
ODI is a new mechanism focused on the delivery of the specific outputs that a water company has promised its customers. ODI is designed to reduce Ofwat's regulatory burden and to encourage water companies to innovate and focus on long-term planning. The incentive will be assessed on the basis of a mandatory performance baseline and an over-delivery target. The incentives on offer are a combination of reputational, procedural and financial - for example, the benefit of out-performance may be the simplification of a reporting regime. Under ODI, meeting the over-performance targets will need high levels of innovation, as well as customer willingness to pay for some of the improved outcomes which have a financial incentive.
The SIM and ODI assessments bring together all aspects of water service - water quality and availability, flood and leakage prevention, as well as billing and customer contacts. Given that water companies face real-term cuts in revenue and return on investment over the next five years, there is a big incentive to improve performance on all aspects of expenditure on the network and infrastructure. Anglian Water, for example, has made it clear that all profit will be secured from savings and out-performance rather than through the delivery of the targets in its business plan. This change is having a fundamental impact on how water companies approach the selection, design and procurement of future investment projects.
03 / Impact of retail reform
As if the shift to an outcome-focused and totex-based regulatory model had not brought enough change to the sector, then the next two years will also see water companies preparing for the introduction of an open market for non-residential water and waste water services. This market could potentially be worth £2.75bn a year. Currently in England and Wales, only clients with water consumption in excess of 50 mega litres a year are free to select their retail water supplier - totalling about 2,200 customers. However, under reforms introduced in the 2014 Water Act, from 2017, all businesses with an aggregate water consumption of 5 mega litres will be free to select their water and waste-water service providers. Although the reforms will not affect wholesale services, network provision or final mile connections, the impacts could be very significant indeed. Non-residential customers in Scotland have had this freedom since 2006, and although only 5% have switched suppliers, 50% have renegotiated their commercial terms. In England where many customers operate in multiple regions, the ability to negotiate single supply agreements could yield volume discounts and a simplification in administration, which could yield big savings for large clients. Competition between providers should also lead to service improvements, such as performance KPIs or help with water use management.
Wider implications of retail reforms include the possibility of the consolidation of supply businesses once they are no longer directly connected to serving regional markets as well as the potential for new market entrants. Furthermore, water companies will have to ensure that they operate a level playing field with respect to service levels and the prices that they charge for wholesale water and waste water, which will remain as regulated regional monopolies.
With retail separation taking place in April 2017, shadow markets will start to operate by October 2016. Before that, water companies will either have to establish stand-alone retail businesses or decide not to participate in the new markets. Combined with the planned introduction of bulk water trading, these reforms are likely to encourage a wider range of players into the water market, both in retail and wholesale segments - potentially creating further opportunities for investment in water capacity creation.
04 / Defining and delivering outcomes for customers
Ofwat's growing focus on outcomes-driven regulation recognises that the delivery of services relies on lots of inter-linked activities that occur in different investment timeframes. As a result there will be multiple options available to a water company and its customers to achieve an agreed outcome. Ensuring water supply is a good example of an outcome that will be delivered in part by changing customer behaviours to use less water, in part by fixing more leaks in the network and, for some companies, by targeting more investment in storage or bulk water transfer.
Targets set by water companies for the next AMP demonstrate how significant an issue ensuring supply has become. Thames Water, for example, aims to reduce water leakage by 9% by 2020 and to connect 900,000 customers to smart meters.
Affinity aims to reduce leakage by 14% over the same period. Improvements on leak reduction during AMP5 were quite limited so these new targets represent a big change in focus. Similarly, meter adoption rates typically range from 30% to 50% so that there is plenty of work to be done to increase take-up.
The work on customer behaviours and leak fixing will take place in the short term, but the storage and bulk transfer investments may be delivered over an extended timescale. For water companies like Anglian which are located in areas of water deficit, nearly 70% of required capacity will come from long term planning and investment in additional resources, which the new ODI system provides a funding mechanism for early development work.
In addition to the long-term assurance of water supply, typical broad outcomes that have been agreed by the water companies, their customers and Ofwat include:
Safe clean water; which in addition to assurance of water treatment could include aspects of catchment management, best practice in the plumbing industry and even mitigation of risks associated with lead piping in older houses;
Customer satisfaction and ease of doing business; including supply interruptions, pollution incidents, progress reporting on incidents and accuracy of billing;
Management of flood risk including surface water management, sewer capacity and dealing with the consequences of new development;
Managed impacts on the environment; including reduced carbon emissions, better management of waste products, catchment management in collaboration with partners such as the Environment Agency and improvements to bathing water and habitats under management;
Delivery of the required service at the lowest cost; including fair profit levels, sharing of inflation risk and social tariffs for the less well off.
Many of these outcomes will require some investment in network infrastructure, but increasingly as part of a holistic, condition-based approach that focuses on the best least-cost, whole-life approach to delivering to the target. More specific outcomes that some companies have included in their plans include: better advice and information for customers, improved service resilience related to climate change, reduced carbon emissions, investment in community facilities and demonstrable long-term investment planning. The aim to reduce carbon emissions has led many water companies to invest in renewable energy generation on their sites, either using wind turbines, or by using sewage by-products as an energy feedstock.
In practice, performance against many of these targets is assessed by many of the same metrics as the SIM related to water quality, service interruptions and customer experience. Delivering and demonstrating levels of over-performance that customers are willing to pay extra for through increased bills will be a real challenge both for the water companies and Ofwat. As a result, the most direct route to over-performance will be through control of capital and operational expenditure, managed through the Totex approach.
05 / Totex - how a whole life approach is changing planning and delivery of work
In common with other regulators, Ofwat has adopted the Totex approach to price setting to enable a holistic approach to the delivery of cost savings and service innovation around the asset life-cycle. Previously, regulation had encouraged high levels of capital investment with much less attention paid to the operational cost implications of investment decisions.
A reduced totex will result in better life-time value, lower bills for customers and ultimately higher profits for the water company. By stopping treating capex and opex separately, Ofwat anticipate that companies will refurbish rather than rebuild, will make investment decisions that reduce long-term expenditure on energy and chemicals, and will focus more on planned preventative maintenance rather than sub-optimal and costly reactive maintenance.
In switching to the Totex approach, one of the challenges of the methodology is the need for better asset data. Southern Water has built a database of 300,000 separate pipe-lengths and 16,000 mains bursts so that it can model more accurately its network's condition and risk profile. Most water companies are making good progress on Capex data, but the gathering of detailed operational cost information is starting from a low base. Another challenge concerns the levels at which Totex is planned and optimised - should planning be focused at the component or network level, and should the planning period be the five year AMP or the life of the asset? In reality, optimised Totex planning will need to consider all dimensions, and although the eventual solution may not be the optimal - it will better than the current model which is typically biased towards lowest first-cost capital investment.
In practice, the initial totex allocations have been made on the basis of a proportional split of capital and operational spend, with Ofwat's assessment of allowable expenditure being based on an upfront assessment of efficiency, affordability and a risk assessment of the condition of the asset base. Water firms are not tied to any particular scope of work so long as they deliver their agreed outcomes.
The successful introduction of the totex approach will rely on water companies and their supply chains being able to develop new skills and processes in a relatively short time frame. The key challenges are related to asset and whole life data and the development of business wide processes that enable the effective integration of operations, asset management, investment planning and on-site delivery. This should enable decisions on construction expenditure such as the prioritisation of the network upgrade to be informed not only by whole life cost and risk of failure, but also by the best deployment of contractor resources. The potential benefits of a joined-up approach have encouraged many water companies to set up closer commercial arrangements with their suppliers, including fully integrated design and construction alliances.
The critical steps that water companies and their suppliers are taking in preparation for the roll-out of the Totex approach in April 2015 include:
Phased introduction based on pilot work. New data standards, processes and roles need to be tested and proved on a clearly defined region or asset type - recognising the scale of change required in the business and the wider supply chain;
Activity planning based on a combination of top-down and bottom-up approaches. The business-wide perspective should identify the direct and indirect costs of all activities related to agreed outcomes - ideally identifying opportunities to eliminate waste or duplication. By contrast, detailed activity planning can't be undertaken without an understanding of totex cost profile of individual assets and components;
Data capture and analysis to support decision making. Effective totex planning relies on detailed asset condition and expenditure data to enable options to be modelled and investments to be prioritised. This analysis will rely on accurate data harvesting directly from business processes;
Improved opex cost and performance planning. As the proportion of overall expenditure on operational and non-operational opex spending increases, then the optimisation of operations will become an increasingly important area of out-performance - based on better data, more effective optimisation operations and prioritised asset investment;
In addition to these steps, water companies will need to take into account their approach to the overall management of the investment programme and the extent to which any constraints affecting the availability and timing of capital investment, resulting for example from a reduced capital return, might introduce some limits on the optimisation of the plant.
06 / Procurement innovation to deliver Totex outperformance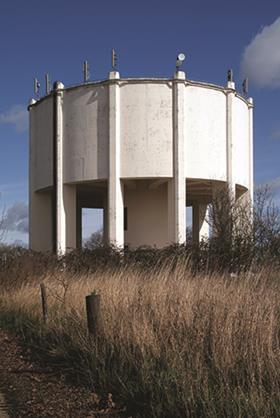 The context for the procurement of capital investment for AMP6 is a real terms reduction in the cost of the water service, stretching performance targets and a reduced return on the cost of capital. Given the scale of risk reward penalties, water companies and their suppliers have to find more efficient ways of maintaining and possibly exceeding current levels of service quality.
The key factor of a water company's procurement strategy will be in increasing productivity, delivered by either optimising delivery at the workface, or by selecting the optimum portfolio of investments to start with. However, shortfalls in the delivery of either capital investment or capital maintenance could result in the client incurring revenue or reputation penalties. As a result, the alignment of the interests of the supply chain and the company will be more important than in previous AMP periods.
Most frameworks and alliances are now in place, tailored to the needs of different types of work such as major projects, capital maintenance or responsive repairs. The key to long-term success will be the successful adoption of common processes and behaviours across the team necessary to deliver an optimised spend programme. Particularly important aspects of programme delivery include:
The adoption of a programme management approach necessary to administer a large volume of contracts, together with progress monitoring, performance management and change management. The approach will increasingly need to assure data capture throughout the process to underpin new Totex models;
Greater integration between the supply chain and core business functions including asset information, regulatory performance and investment approval to enable the effective introduction of risk-based work allocation;
Direct involvement of the supply chain in programme planning and work allocation;
Transparency of data - supporting decision making and trust-based relationships;
Effective use of benchmarking and KPIs as management tools to drive performance improvement and to ensure that investment is delivering the planned value and impact;
Adoption of incentive mechanisms to align the supply chain with the client's risk/reward profile – focused on the right behaviours, customer satisfaction and optimised whole life spend rather than turnover.
In order to be effective and to avoid duplication of resources, much of this work will need to be undertaken by the contracting partners. Accordingly, the key contributions that the client organisation can bring to a collaborative approach include focusing on the approvals process, data capture, programme controls and the pro-active management of the incentive mechanism. By ensuring that all projects represent a best-value contribution to the end-customers' agreed outputs - then both the client and the supply chain have the best chance of benefitting from the rewards of out-performance.
The changes required to deliver out-performance during AMP6 are substantial and will affect both water companies and their supply chains as they all seek to focus their efforts on the end-consumers' needs and willingness to pay. With construction markets booming it will be particularly challenging to deliver programmes within the highly constrained budgets set by Ofwat. Innovation, increased productivity and effective work selection will be the keys in outperformance, requiring the supply chain to develop new skills and behaviours to deliver AMP6 success.
Acknowledgements
We would like to thank Greg Bradley of EC Harris for his input into this article