The new stations are unlikely to compare with the Victorians' glorious rail achievements, but that shouldn't mean cutting back on design scrutiny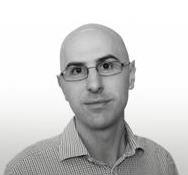 Can we expect the architecture of a major train line being built today to live up to our glorious railway past? As Building reveals this week, leading architects including Richard Rogers have joined with council bosses in voicing fears over the design quality of more than two dozen outer-lying surface stations on the £15bn Crossrail scheme.
The warnings were made after it emerged that Crossrail bosses had decided not to employ the services of a dedicated Cabe design review panel on these stations, despite the panel's earlier work on their central London counterparts.
Current visualisations of the surface stations show these are austere creations, value-engineered to reflect our times. One can hope that they work well but it seems fanciful to imagine they will truly compare with the great stations of the Victorians or the art deco masterpieces of the London Underground.
But that shouldn't mean cutting back on design scrutiny. Contrary to what some believe, design review is not a luxury. Ironically, it often saves money at the outset as well as creating long-term value. We should demand no less.
Will Hurst, assistant editor, Building