The head of London & Quadrant, the capital's biggest affordable housing provider, on the changing role of housing associations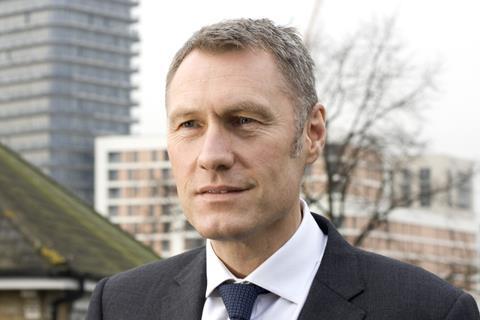 Ask anyone to name a volume housebuilder and most people will say Taylor Wimpey, or Barratt, or one of the other big names of UK development. They will not, it can be confidently assumed, give the name of a housing association.
That, however, is a mistake. According to the National Housing Federation's Home Truths report on 2011/12, of the 117,870 new homes built in England, 37% were built by housing associations. That figure rises to 71% of the 20,040 homes built in London.
One housing association, London & Quadrant (L&Q), alone built 1,620 homes in the 2011/12 financial year, mostly in London. In fact, the company contributed about 8% of all new homes built in the capital last year. With turnover in the same period of £365m and £96m surplus; a portfolio of 68,000 homes worth an estimated £10.8bn; and plans to develop 12,000 units over the next five or so years, half of them for sale, L&Q is one of the London property market's biggest players.
It wasn't always so. Traditionally, housing associations did not develop homes to sell on the open market. Rather, they were all to be retained for social rent. However, times change, and David Montague, L&Q's chief executive, is clearly proud of the evolution that his organisation has undergone.
The journey
Montague says that L&Q's journey from a traditional housing association to mixed-tenure developer began in the mid-nineties when grant levels for new social homes began to fall. "Grant rates were reducing and to maintain a sensible commitment to affordable housing we had to cross-subsidise, so we slowly developed our exposure to outright sale," says Montague. "We've built up our presence in the sales market very carefully over a number of years. We now have to take many of the same risks that developers take."
Montague also believes that housing associations have a major role to play if the government is to come anywhere near meeting its own housebuilding targets, which currently stand at 240,000 a year. In a report jointly produced with accountancy firm PwC, called The Numbers Game, L&Q put a price on that ambition: a whopping £39bn in combined public and private investment. Believing both the target and the required investment to be somewhat ambitious, especially given the state of the economy and public finances, the report's authors decided instead to examine how much money it would take to build 170,000 homes a year - the highest achieved in recent decades. What tenure mix would be needed to achieve that figure and how might it be funded? The results are fascinating.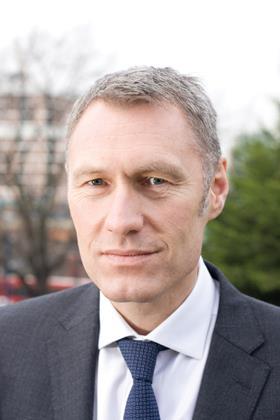 The report used informed assumptions about how many homes the market will provide to test four scenarios on how the balance could be made up most efficiently by housing associations and local authorities. Its conclusion is decidedly old school. In terms of cost to the public purse, the report concludes, it is most efficient in the long run to increase capital investment and lower social rents, as the reduction to the housing benefit bill ultimately pays for the initial outlay. In other words, moving claimants out of privately owned homes and into newly built, regulated homes, pays for itself.
Freedom
But Montague says that L&Q and PwC realised that this solution - which would require massive upfront investment - was unlikely to gain much traction in the era of austerity. So instead they decided to consider what would happen if housing associations and councils were given a bit more freedom to raise funds themselves. While reforms introduced by the coalition government allow housing associations and councils to charge up to 80% of the market rate for new affordable housing units, existing tenants are still legally entitled to the old social rent rate, which typically comes in at about 50% of market.
L&Q does not believe that its London residents would be able to pay 80% and instead has instigated a 60% of market regime for new tenants.
We've built up our presence in the market over a number of years. We now have to take many of the same risks that developers take
"If we believe that for affordable rent, that is the level that our residents can afford, surely there is an argument that all our residents can afford that level," says Montague. His background should be mentioned at this point. He was born and raised on a Greenwich council estate - a place where his parents still live and which he describes with some affection – so his assertions on what may or may not be affordable are perhaps rather more dependable than those of a famously wealthy cabinet.
If housing associations were given the ability to increase rents for existing tenants and were then able to borrow against the increased revenues that provided, Montague says that they would be able to borrow an additional £20bn to invest in new homes. If those powers were extended to councils, which still own approximately the same number of homes as housing associations, the figure would double, he says.
Montague's argument is certainly cogent, but it also sounds like a sure-fire way to alienate existing tenants, which is presumably why ministers decided against making the affordable rent model retrospective. "Perhaps it wouldn't make us popular with existing residents, but we're talking about a move from 50% to 60% over 10 years. It's not that far from what we currently charge," he argues. "We're not talking about significant change. New homes require investment and it has to come from somewhere. The choices are limited and we'd rather spread the cost over all our residents and many generations."
Montague says that L&Q took The Numbers Game to all three main party conferences in the autumn and that it received "a very positive response". Actually implementing his proposals, however, would take not just cross-party, but also cross-departmental agreement - at least as daunting a task - with support required from the Treasury, the Department for Work and Pensions and the Department for Communities and Local Government. "We will talk to anybody who will talk to us and I sense there is a greater acceptance that providers will need greater flexibility," says Montague. "Of all the options available, I believe that there is general agreement that this is the way forward."
Montague laments, albeit good-naturedly, that housing associations are largely ignored by the mainstream media. A £70m deal cut by one of the big housebuilders, he says, is guaranteed coverage in the FT, whereas a bigger deal by a housing association will only be covered by the specialist press. Experience indicates that his complaints are not unwarranted, but - if the sector does play an increasingly prominent role in meeting the government's housing targets - that may not be the case for much longer.