Back at the firm he left 25 years ago, the executive director has ambitions to increase turnover to £400m and double the number of staff worldwide. He is also renovating a 700-year-old church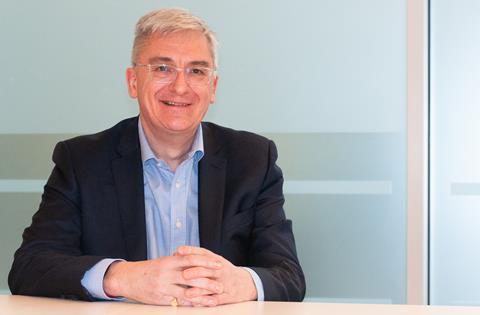 "It's the only Tube station with airport-style metal detectors."
Douglas McCormick is talking about his dozen years living in Wood Green in north London. Estate agents might call it up and coming, others might say it's gritty. Others, still, might be less complimentary.
As well as the detectors, the station on the Piccadilly line plays classical music in its entrance, presumably to calm people down.
McCormick thinks its reputation is unfair and is a fan of the place. "We loved it," he goes on. "It was great, apart from the drugs supermarket and the drive-by shootings," he deadpans.
He never saw any of that, he adds, but he does remember the funeral of Mark Duggan, the 29-year-old man who was shot dead by the police nearly a decade ago, an incident that sparked days and nights of rioting across the capital. The funeral took place five minutes' walk away from where he was living. "Half the Metropolitan Police seemed to be there that day," he remembers.
It is all a far cry from Inverness, the capital of the Scottish Highlands where the Gleeds executive director grew up, and Edinburgh, the city he moved from and down to the capital back in 2004.
He made the trip south because Atkins, his then employer, had put him in charge of its rail business which included heading up its involvement on Metronet – the PPP consortium, which also included Balfour Beatty and Thames Water, that was tasked with maintaining and upgrading nine of the capital's 12 tube lines.
But, weighed down by cost overruns, Metronet went into administration in 2007 before its responsibilities were transferred to public ownership and Transport for London the following year.
He left Atkins in 2014 and became chief executive of Sweett the following March, but left at the end of 2016 after the consultant, set up in 1928 by Cyril Sweett, was bought by Currie & Brown after it won a bidding war for the business, gazumping WSP's offer of £24m with a bid of £29m.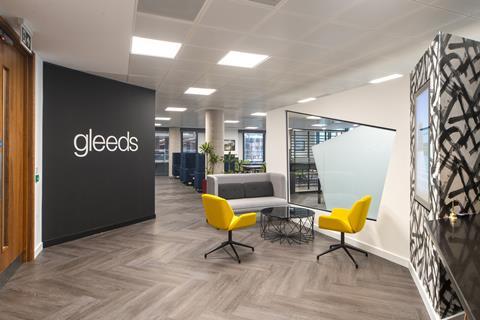 His time at the AIM-listed Sweet was not without drama, even before the takeover battle. A few months after he joined, the firm was hit by a £5m fine from the Serious Fraud Office for a bribery offence committed in 2013 by its Middle East arm.
It was McCormick's first experience of having the top job at a listed firm and he must have liked it because he then ended up at WYG, another historic consultant that had listed on the AIM but had fallen on hard times.
Bought by US firm Tetra Tech for £43m, McCormick left once the deal had wrapped up in summer 2019. "Working [for plcs] was great fun. Variety is the spice of life I say."
When investors have invested in your business in good faith, they look for a return. And, when that doesn't happen, the conversations become difficult
But there are some things he doesn't miss about them. "The reporting requirements are completely different, it was a burden that took up a lot of my time at Sweett and WYG.
"When investors have invested in your business in good faith, they look for a return. And when that doesn't happen, the conversations become difficult. Then someone comes along with an offer and then you're sold."
He has been back at Gleeds since January last year – he joined in 1987 and was the Edinburgh office's first staff member – and on the day of the interview with Building last week – by Zoom, naturally – he is talking excitedly about going into London for the first time in more than a year.
"Tomorrow is a big day," he says. "We're gently encouraging people back into the office."
He left Wood Green five years ago for the rural idyll of a village on the outskirts of Colchester in Essex, with its nature reserve, sailing club and grade II* church, which dates from the Middle Ages and where McCormick is a church warden in his spare time.
>> Read: Gleeds brings in former WYG boss to lead UK business
>> Read: Gleeds set to double staff as it targets £400m turnover figure by 2024
Since starting back at Gleeds, he has rejigged the UK business and, along with global chief executive Graham Harle and chairman Richard Steer, drawn up the most ambitious plans in its 136-year history from a desk in his home.
These plans will see turnover increase to £400m by the end of 2024 with staff numbers jumping to 4,000 during the period.
Current turnover is split 60:40 in favour of the UK but McCormick said he expects this to fall back as the firm's work overseas grows – with 1,500 of the extra 2,000 jobs due to come from outside the UK.
Not all of the new recruits will be wedded to desks in the future, either. McCormick thinks the days of Monday to Friday, 9-5 in an office are gone for good. "We expect around 50% of people's time to be in the office. We don't want to take any trust and freedom away from people that they have enjoyed [since the first lockdown]. But I suspect a lot of people like me will be pleased to get some human contact back."
From his desk in his study, he trimmed the UK business from five regions down to two. The north is headed by Anthony Cork and the south by Andy Irvine.
It was about driving efficiency in the organisation, he says. Talk of efficiencies always tends to be followed by job losses. "We lost a number of jobs, well below 100," he adds. "It's never nice, but that's what happens."
Infrastructure is clearly a place to be with things like HS2 and other rail projects. Add in roads and ports … I suspect aviation will come back as well
Gleeds' plans will also mean a sea-change for a business where traditionally more than 90% of its work in the UK has been in buildings – but this is now expected to drop to around three-quarters as the firm takes on more infrastructure work.
"Infrastructure is clearly a place to be with things like HS2 and other rail projects. Add in roads and ports … I suspect aviation will come back as well, and infrastructure is a sector we need to pay attention to."
McCormick says that less than 5% of the Gleeds business in the UK is from infrastructure, but this will grow to 25% under its strategy.
Last year, the firm won a cost management role on the first phase of the HS2 railway between London and Birmingham as part of a team that includes Arcadis and Gardiner & Theobald.
More than half of the group's £200m hike in revenue is still expected to come from the UK but McCormick says it is looking at expanding in the US – where it has 160 people working out of New York and Atlanta – with extra offices and more work in the infrastructure and energy sectors planned.
"We have a very small presence there and I'd like it to be 300-400 [people], but that might take longer than 2024."
Its presence in Australia is limited to a base in Brisbane but it wants to open outposts in Sydney and Melbourne while in Europe the firm is looking at doubling numbers in Germany to 200 people.
The 59-year-old's current role is a world away from his first jobs at Gleeds, where he worked on the Edinburgh International Conference Centre and the Argyle shopping centre on the outskirts of the city.
He left Gleeds – and construction – in 1994 to run a homeless charity in the Scottish capital called the Bethany Christian Trust for four years. He was the trust administrator, which basically meant he ran the business side of the charity, increasing the number of employees from 38 to more than 100 by the time he left.
"I was bored doing construction and wanted to do something different. I was a young man in a hurry. My wife calls it my early mid-life crisis."
Construction is a great industry because there is a sense you have achieved something
A regular churchgoer, he says it fitted in with many of his values. "The third sector gave me huge experience. I wanted to run a charity and it's very, very different from the world of construction. There was a faith element, but I think the highest calling in life is to be a decent human being."
He was tempted back into the industry, though, by Faithful + Gould. "Construction is what I know best. It's a great industry because there is a sense you have achieved something."
As well as plotting the multi-million pound expansion of Gleeds, McCormick is also helping with a rather smaller expansion plan of his own. St Mary's, which dates back to the 1340s, is halfway through a £500,000 cheme to build an extension capable of holding 40 people, as well as cleaning out pews, laying a new oak floor and rigging up cabling to allow services to be broadcast online.
It has taken 10 years to get to where the project is now and it is due to finish in July. The firm carrying out the work is Bakers of Danbury, a heritage specialist which has been going since 1878. "And they're doing a very good job," he enthuses. A QS praising a builder? Whatever next?