It's been all change in Lend Lease's European business, with recent years marked by management instability and falling profits. Can the managing director of its construction arm Neil Martin succeed where others have failed and turn the business around?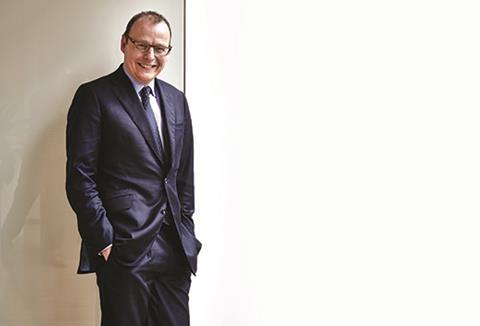 If Lend Lease's recent form is anything to go by, Neil Martin, managing director of Lend Lease's Europe, Middle East and Africa construction arm, is only a few months short of the half-way point of his tenure. In recent years the construction and development giant has struggled to keep its EMEA leaders for much more than two years.
But Martin, a 16-year veteran of what was once Bovis and is now Lend Lease Construction, doesn't sound like he intends to go anywhere anytime soon. "When I was a young graduate engineer there was one company I wanted to work for and that's this company," he says. Why was that? "This company, in my view, has the best reputation and innovates more than any other company."
His enthusiasm is probably just as well if he is to stick around. Martin came into the position after Michael Dyke, who had been in the role under two years, left suddenly in May 2013. However, Martin was not confirmed as Dyke's permanent replacement until the departure of Simon Hipperson, chief executive of all of Lend Lease's Europe, Middle East and Africa (EMEA) operations, in November 2013 after he had spent just a year in the role.
Before Dyke, the managing director post had been vacant for a year, and before that the construction business - then known as Bovis and covering just the UK - was run by the current Balfour Beatty Construction UK chief executive Nick Pollard, who was himself in post for just over two years.
The lack of stability of Lend Lease's senior management in Europe has coincided with the European construction arm's financial results sliding from profit into loss. In 2010, the first year it reported results in its current structure, the division recorded an operating profit of A$60m (£33m). By the time of its 2013 accounts, this had fallen to an operating loss of A$15m (£8m) for the year to June 30. Then, last month, the firm reported an operating loss of A$18.4m (£10m) for the six months to 31 December 2013, albeit this included exceptional charges related to UK restructuring and the disposal of its Spanish contracting business.
As the latest entrant to the revolving door, Martin has a number of questions to answer, not the least of which is how he is going to get Lend Lease's once mighty construction business back into profit?
All change?
The European construction business is undoubtedly in a challenging financial position. But that doesn't mean Martin will chase work by cutting prices in a bid to get it back into the black. He says Lend Lease has refused to bid for jobs at the low margins, despite the grinding recession. "If we didn't think it was commercially viable, we weren't prepared to just chase turnover," he says. "The consequence of that is that you g» et fewer project wins and less revenue."
Indeed, revenue has fallen 59% in three years. In its 2010 accounts the European construction business reported revenue of A$2.1bn (£1.1bn). In its 2013 accounts, that fell to A$900m (£500m).
But Martin has no intention of changing his strategy. He is also quick to quash the oft-stated criticism that Lend Lease has turned its construction arm into a delivery arm for its development business. "Let me just kill this one myth - the lion's share of our work will be done with external parties," he says.
We have so much knowledge, locally and globally, we should be using that more to take that to our clients and say, 'Let's have a conversation'
Rather he talks about repeat business being the key to success - 60% of the firm's work is won with existing clients - and the targeting of complex projects for sophisticated clients. So while he doesn't see Lend Lease Construction as merely delivering Lend Lease projects, he clearly believes that leveraging the experience of Lend Lease's own developments across the globe - including mega projects at Elephant & Castle and Stratford in London - is key to giving it a competitive advantage and driving further improvement.
The firm's core markets of "complex mixed-use schemes in commercial, residential and retail and also in defence" will remain an important part of Martin's plan to grow profit and revenue. He also says he wants to work "in partnership" with existing clients to tap "adjacent markets" to those Lend Lease already operates in.
He explains: "Construction tends to be quite a linear process. Someone has an idea; puts a proposal together, might raise debt; do a concept design; bring in some consultants; bring on more consultants; get planning; bring on some lawyers - then they say it might be a good idea to bring a builder on board.
"That's not what we do on [Lend Lease's own] integrated projects. We put together an integrated team. Doing that for external clients is where I see huge opportunities to grow the business […]We have so much knowledge, locally and globally, we should be using that more to take that to our clients and say, 'Let's have a conversation.'"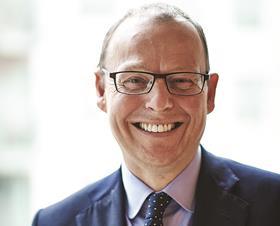 However, some of that knowledge will have leaked out of the firm through restructures and management departures. The firm closed one of its three offices in Birmingham last year and is now planning to relocate, and possibly downsize, its Manchester office.
Last May, it also put 90 jobs at risk, just as Martin stepped into the managing director role. When Building asks how many jobs were eventually lost, Martin says, "I don't know that number but we have, like everyone over the last five years, downsized."
He says: "The real risk is not about how many people have left or how many join- it's about 'Are you holding onto the right people?'" But when asked what people it is that he's looking to keep, Martin's response is vague. "It's all sectors, it's people with BIM skills, it's commercial leads, it's right through the chain," he says.
But is a firm that is going through so many management changes really keeping hold of the right people? Does the firm have a problem here? "Simply no," says Martin, who however "won't be drawn" on the circumstances of the departures of individuals. He goes a step further. "I believe that we have the strongest team that I have seen in the last 13-plus years.
"I led a pitch recently for a client that we are really keen to work with […] I looked at the [combined time at the firm of the] nine individuals that were actually going to build the job: 175 years."
Market sources link departures from the firm, those that have been voluntary, with a dissatisfaction with the close management of the European business by its Australian parent. But Martin rejects this suggestion, saying that that's not how the firm works: "Under my watch it's all my decision about what we bid and don't bid […] I feel fully empowered to do whatever I think is right for this business."
He accepts keeping good staff is a key challenge he has to address, and he outlines a plan to map out new entrants' long-term careers with Lend Lease on their first day in the job. He anticipates Lend Lease Europe hiring 200 to 300 people over the next few years, and believes giving staff that in-depth level of career planning will make Lend Lease's offer to talented staff more appealing than his competitors'.
Projects
Certainly, Lend Lease has had a good start to the year. As Building reported last month, it is the front runner to build Great Portland Estates' £500m development on the former Royal Mail site in central London and it is one of four in the running to build a £250m super-prison in Wrexham. Martin says the prison bid is a good example of what makes Lend Lease unique: it is able to bring its experience building prisons in Australia to its existing UK client, the Ministry of Justice.
Leveraging this breadth of the group is where he sees the real opportunities to drive profit. "If you can bring a genuine unique difference to something, the rest takes care of itself," he says.
Martin is a likable individual and a slick talker but he seems happier discussing the broad strategy and direction of Lend Lease than the finer details. Some of this is understandable. Competition is tight and Martin is clear he has no intention of competing on price alone, so he has to keep his best ideas under wraps. But at other times he is in danger of appearing uninterested in particulars.
Judging by the firm's financial results for the first half of 2014, his first full year in charge isn't set to be a vintage one from a financial standpoint. But Martin is focused on long-term growth, not a quick fix.
After years of management instability, investors are likely to look kindly on a man whose 16 years at Bovis and Lend Lease demonstrates talent, commitment and a fierce loyalty to the firm.