Employers need to recruit carefully to ensure that mass hiring of new employees does not dilute the company's culture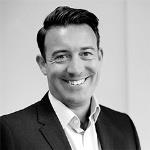 When The latest HS2 milestone has been grabbing headlines as the winners of £6.6bn worth of contracts have been announced, not least because this phase of the project will support 16,000 new jobs.
For the likes of Carillion, Costain, Balfour Beatty and their subcontractors, this signals the start of a major recruitment drive to identify and attract the right people to fill these all-important roles. So, when it comes to large-scale recruitment, where should employers start, and how can they avoid any potential pitfalls?
A phased approach
Businesses large and small are well aware of the vital importance of hiring the right people. As Lawrence Bossidy, former chief operating officer of General Electric Credit Corporation, now GE Capital, said: "Nothing we do is more important than hiring and developing people. At the end of the day you bet on people, not on strategies."
When looking to fill numerous roles, it can be tempting to hire quickly, bringing in extra hands en masse. It's worth bearing in mind that recruiting too many candidates too fast can create challenges when it comes to on-boarding and there is a danger that organisational and team culture can be diluted if this isn't handled carefully. We advise creating a schedule of phased recruitment to ensure businesses are maximising employee engagement. Enabling managers to invest time with new starters helps to build better morale, improves retention and provides better value for money in the long run.
Recruiting too many candidates too fast can create challenges when it comes to on-boarding
It is understandable that British businesses may look to recruit construction and engineering talent sooner rather than later, as they await clarity on the access they will have to European workers once Brexit negotiations have concluded.
The UK already has a record £500bn pipeline of infrastructure projects. As we leave the European Union, the country is expected to invest further in infrastructure to boost growth and improve connectivity to international markets. Requirement to recruit on large scales is expected to increase.
Finding talent during a skills shortage
While it's great news that the pipeline of new business for contractors remains strong, the construction and engineering industries are still in the grip of a skills shortage. The UK's engineering industry alone is facing a shortage of unprecedented levels – and is expected to need 1.8 million people trained by 2025. Leaving the EU could also see Britain lose 8% of its workforce, according to the RICS.
If employers communicate a compelling vision of their business, they stand a better chance of hiring the right people. For this reason, it's essential to consider branding and communication as part of recruitment strategy. Establishing a meaningful brand does not just help you win customers, it helps attract people who will be passionate about working for the company.
If employers communicate a compelling vision of their business, they stand a better chance of hiring the right people
Organisations can also focus in on the importance of a project to attract talent. HS2 itself offers workers a once-in-a-generation opportunity to work on Europe's largest and most exciting infrastructure project. This gives businesses without a well-known brand a strong hook to seek out exceptional talent.
Businesses operating in countries that have skills shortages do have other options to help widen their talent pools. They can look outside their own industry to train up workers with transferable skills by analysing complementary sectors in which engineers for construction could be recruited from. They can also look outside their own country to bring in talented workers from abroad (dependent on future legislation).
When handling large-scale recruitment, it can be tempting to cut costs and percentages as much as possible. But be wary that this can often be a false economy. In a world of global competition and a shortage of skilled workers, it makes sense to work with recruitment partners that have the broadest and deepest talent pools to ensure the right people are brought in, who will add real value to your businesses.
Michael Brennan is UK operations director at NES Global Talent