The Scottish Building Federation welcomes a £100m stimulus plan from the Scottish government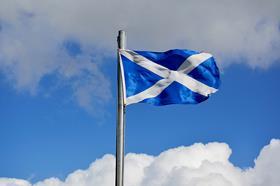 In this period of economic uncertainty following the Brexit vote, the £100m economic stimulus plan unveiled this week by the first minister is very welcome.
If the objective is to stimulate employment, we would argue that investing in housing and smoothing the path for commercial and industrial building projects ought to be the Scottish government's first priority.
Over the past 10 years, we have seen a dramatic shift in construction industry output away from housing and commercial and industrial activity towards infrastructure, which accounted for almost 30% of a record Scottish construction output of more than £14bn last year.
At the same time, construction employment has declined from more than 235,000 in 2008 to 175,000 in 2015. For the new plan to have maximum positive impact on business confidence and employment, any additional funding should be targeted towards housing, as well as clearing obstacles to getting commercial and industrial building projects off the ground.
In terms of policy, a good start here would be to reinstate business rates relief for empty industrial properties.
Vaughan Hart, managing director, Scottish Building Federation, via email