Today's retirees enjoy incomes higher than their 20-something counterparts and many are sitting on large family homes. No wonder investors have their eye on the UK's retirement market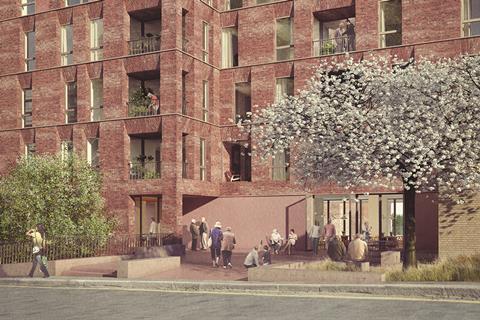 Forget the inheritance kids, we want to have fun: that's the message from today's retirees.
According to a survey recently carried out for specialist retirement housebuilder McCarthy & Stone, 77% of over-65s said that "living life to the full" was more important than leaving something for their offspring. That included the one-fifth who said they want to take a round the world trip.
For many of today's retirees, this notion is no longer a pipedream. Those in the 65 to 75-year age bracket enjoy average incomes higher than their 20-something grandchildren.
Many in that group are also sitting on family homes that have mushroomed in value by an eye-watering 4,300% since 1970. The combined equity owned by Britain's over-65s is reckoned to add up to £800bn, according to a report on the retirement home market recently published by property consultancy JLL.
"The older person population is probably more affluent than the general population and they don't have the same mortgage liabilities as the rest of us," says Anthony Oldfield, healthcare director at JLL.
This segment of the population is growing fast, too. The 65-plus age group will have increased 22% to 14.3m by 2025, when the Office for National Statistics estimates that they will make up one-fifth of the total population.
However, purpose built retired housing remains a niche market compared with other countries. Just 1% of Britons in their sixties are living in tailor-made retirement properties. The equivalent figures for the US and Australia are 17% and 13% respectively.
Of the 517,000 homes which are targeted at older people, three quarters are still sheltered housing units provided by housing associations or local authorities, according to the HAPPI 3 report, published last month by the All-Party Parliamentary Group on Housing and Care for Older People.
No wonder therefore that investors are starting to eye up the UK's retirement housing market.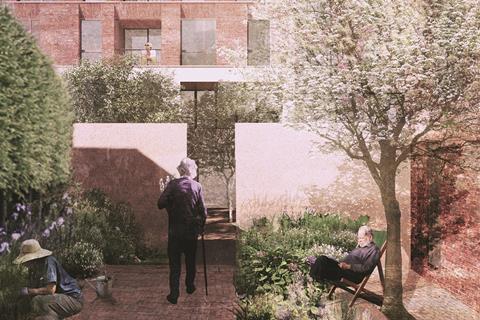 Nearly 10,000 units of accommodation were provided for older people in 2015, a 10% increase on the previous year, much of them by the private sector.
But even this figure is small compared with the 30,000 such properties typically turned out per annum in the 1980s.
David Birkbeck, director of Design for Homes, recalls that in those days, volume housebuilders like Barratt and Bovis were big players in the retirement home game. "Every sixth development that Barrett did was a senior development," he says.
"However, many housebuilders got their fingers burnt during the housing market crash of the early 90s when they were stuck with large stocks of unsellable retirement developments. While mainstream housing can be sold off-plan, older purchasers like to see it in the flesh before committing themselves".
Ever since then, retirement housing has been largely left to specialist private housebuilder McCarthy & Stone and not-for-profit landlords, like the Anchor Group.
Lord Best, the former director of the Joseph Rowntree Trust who oversaw the publication of the HAPPI 3 report, is convinced that the industry is missing a trick by ignoring the demand for wider housing choices among what he describes the "extended middle ages", people aged from 60 onwards who are looking to move on from the family home.
"If the product is right, people are in many cases very keen to make the move to buy new properties which are easy to maintain and look after, fully accessible and with plenty of light and space."
They are the demographic that cruise operators are seeking to appeal to via supplements in the weekend papers.
"These are the same type of people who are spending a lot of money and often withdrawing equity from their property. We don't have supplements on retirement housing and that's because the product isn't coming through, not because of demand."

Birkbeck agrees: "It's about trying to establish this market as a lifestyle choice rather than housing of last resort. These people have cash, they own their houses outright and have nowhere to put their money."
The supply-demand mismatch also means that retirement home provision is relatively insulated from the peaks and troughs of the wider housing market, says Jane Ashcroft, chief executive of the Anchor Trust, which has developed one of the UK's first retirement villages.
"Fundamental demand is very strong and supply is quite limited. There are millions of people who would like to buy so we are not particularly affected by fluctuations in the property market. Lots of people are looking at the market."
Oldfield says he has seen "no big impact" on the retirement home market following the recent Brexit vote and persuading older people to vacate their large and often under-occupied family homes could have wider social benefits in terms of boosting overall housing supply.
Birkbeck says that around a quarter of the nation's stock of 28m family homes is owned by people of pensionable age. Persuading more of this cohort that downsizing is worthwhile would make a dent in the 210,000 dwellings required per annum to keep pace with growing demand.
Best estimates that each move from a family home into older persons' accommodation releases another three properties further down the chain.
And it could be a relatively cheap solution to the country's housing ills, says Birkbeck.
Building a two-bedroom flat will typically cost £100,000 apiece. If this releases a three or four-bedroom family property, this sum will free up a family home that can house up to five people. To house the same number of individuals via new build alone would cost around £250,000, he estimates.
Offering older homeowners better incentives to move out means that downsizing could become a more appealing prospect, says Best.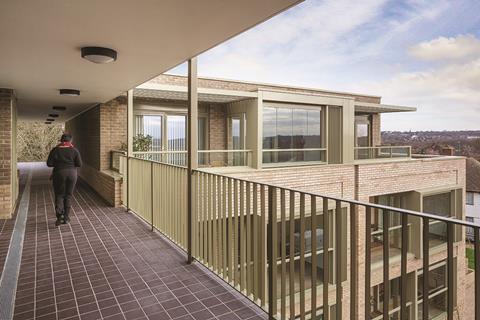 The HAPPI report recommends offering stamp duty relief on purchases of purpose built older persons' accommodation. Based on the calculation that each such move will generate three further purchases down the chain, he says that the Treasury will be quids in if they were to pursue this route.
"Although Treasury loses out on the stamp duty on the new apartment because of the consequent moves, it is in pocket," says Best.
But even without such incentives, developers are exploring the sector. Berkeley Homes is understood to be replanning some of its luxury apartment projects for the retirement market, following the recent decline in demand from overseas buyers.
Insurance giant Legal and General has been looking into retirement housing as part of its wider push into rented accommodation. US private equity investor Oaktree Capital supplied £500m of capital for Pegasus Life, following the retirement home specialist's takeover by former McCarthy & Stone chief executive Howard Phillips. In addition, the UK is seeing the first of a new generation of US-style retirement villages.
However, amid this wave of excitement about the grey pound, pensioners' poverty is still a big problem and budget cuts mean that it is becoming increasingly hard for councils to provide care services to all but the neediest individuals. Care home operators are finding it hard to make a profit on the £550 to £650 weekly fees typically paid by local authorities, says Conor Ellis, head of health at consultancy Citrica. Their margins have been further squeezed by higher salary bills following April's increase in the minimum wage level.
The sector's woes were highlighted by last year's decision by Four Seasons, one of the UK's biggest care home providers, to review the scale of its provision. According to social care sector analyst LaingBuisson, the number of private care home beds fell by 1,500 last year to 451,400, the first such reduction in capacity in 10 years. Ellis says: "The difficulty is how to make it stack up. There are some very shrewd operators and even they are struggling."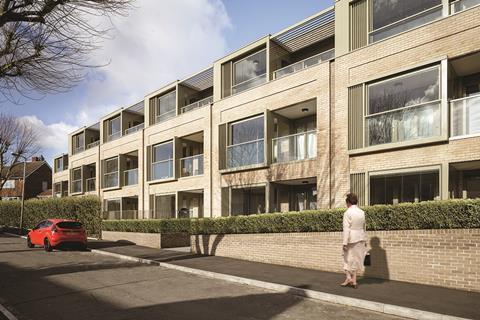 The squeeze on council budgets means that some developers and social landlords are branching out into providing extra-care accommodation. In these developments, residents will be offered a care package, meaning they will be less reliant on increasingly stretched council services when they need them.
The need for greater efficiency also means that care home operators are increasingly looking at merging the existing 20-40 bed homes into larger facilities, which can offer economies of scale in terms of catering and staffing.
"Unless the social care model changes rapidly, the only answer is larger care communities," he says.
Best is sceptical about this move to larger scale accommodation, voicing the concern that they create more institutional environments.
He argues that with the growth of extra care housing options, the length of time people need to stay in residential homes is contracting to a typical six to 11 months at the end of their lives.
But the Anchor Trust 's Ashcroft says big can be beautiful if new facilities are well designed. "With the right design, a larger care home can be a pleasant place," she says, adding that big homes can be made on a more human scale by being broken down into clusters of six to 10 units. Purpose built accommodation is often better suited for residents than the converted Victorian properties that make up such a big chunk of the existing care home stock. The other benefit of bigger facilities is that they can enable the provision of a wider range of services.
Ellis says: "One of the biggest trends is dementia care, which is incredibly difficult if you have a 40-bed unit with only a handful of patients with dementia."
A report soon to be published by the government's Foresight team will highlight that older people can no longer be lumped together into one size fits all categories. The same is increasingly true of a growing retirement housing market.

The retirement village
The retirement village is a well-developed concept in the US, but still relatively untested in the UK. The two leading players are the Anchor Trust and Audley Estates.
The name is slightly misleading, says Design for Homes' David Birkbeck, who says the so-called retirement villages tend to be extensions of existing towns and cities rather than stand alone settlements.
Lord Best says that retirement villages are bigger and hence more complicated to deliver than smaller and more conventional retirement schemes. He says: "You need a lot of capital and a lot of land. It's much easier to put up 42 flats in a good location where people don't need to use their car when they are 100."
Ashcroft acknowledges that the villages are more complicated to deliver than smaller scale retirement developments. Each village will have its own self-contained facilities like a library, shops and a pool, all of which will add to the build time. But providing such facilities upfront is worthwhile because it helps to up the sale rates, she says: "Older people are less prepared to wait and facilities are important because they are retired and are planning to make use of their facilities."