Firms demand Scottish government is given greater borrowing powers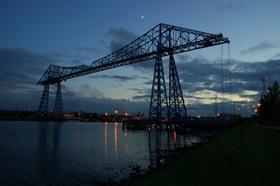 Contractors have urged the government to set-up local infrastructure funds and extend borrowing powers to the devolved governments to drive infrastructure investment.
The Civil Engineering Contractors Association (CECA) has today set out a raft of policy proposals to get infrastructure projects moving and boost the construction sector.
It said it was vital that infrastructure spending was boosted across the country rather than delivering projects on an "ad hoc" basis and that this could be achieved by having local funding models developing programmes of work.
It also said the Scottish government should be able to issue bonds to allow it to raise funds for infrastructure.
Alasdair Reisner, director of external affairs at CECA, said: "Too often the overriding need for infrastructure is blocked by short-term politics. We want to see all sides recognise that the vital need to improve the UK's transport and utility networks should rise above party politics."
Among the recommendations it also said that funding for public bodies commissioning infrastructure work should be linked to their adoption of best practice principles of procurement. Plus, standard pre-qualification processes should be used to streamline procurement processes.
The policy paper follows hot on the heals of the British Chambers of Commerce (BCC) putting pressure on the government to boost infrastructure spending to drive growth.
Last week, David Kern, chief economist at the BCC, said: "While it is important to persevere with spending cuts, the government must take initiatives to boost infrastructure spending, support the construction sector and move towards the creation of a business bank."