Building's recent debate on evidence-based design identified post-occupancy evaluation as a crucial part of the process. Building looks at the issue in more detail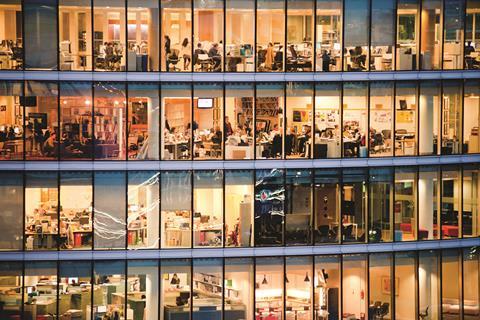 How can evidence-based design (EBD) be delivered effectively? It's a matter of having the right tools to gather evidence in the first place.
Post-occupancy evaluation (POE) is the process where much of the evidence should be gathered, allowing the learning of lessons from previous designs.
At present some innovative firms seem to really be engaging in this process, according to Kerstin Sailer, director of research and innovation at design consultant Spacelab, and a lecturer at the Bartlett School of Architecture. Sailer was a member of Building's panel which recently gathered to debate EBD at an event to launch the online resource Evidence Space (www.evidencespace.com).
There are various tools available to help with POE, but no industry-wide standard, which may be hindering its wider adoption. The RIBA Plan of Work identifies POE as part of the "In Use" stage, to be carried out as part of the handover strategy, but as Sailer says, "it is not clear who should pay for it".
The other point Sailer and other members of the panel make is that, while evaluation of a building's technical performance is important in the POE, there could be more focus on behaviour and company culture.
Monica Parker, founder of Hatch, a behavioural analytics consultancy, noted in last month's debate: "Design means nothing if we cannot get to grips with the humans using that space."
So what are the opportunities to improve the current POE process, and thus encourage wider adoption?
Before any design work starts, get staff to fill out a 20-minute survey on what matters most to them in the workplace

Kerstin Sailer, Spacelab
Sailer says that POE, often a "box-ticking exercise", is more effective with a pre-design evaluation, which provides data to benchmark against once the building is completed.
"The RIBA Plan of Work does allow for this during the 'Preparation and Brief' stage, and at Spacelab, we do try to follow this rigorously," Sailer says. "However, there is still the issue of getting the client to pay for it, and also they don't often agree to the POE stage - even when we've offered it to them no extra cost."
Sailer feels that one solution to this reluctance is to make the evaluation process more "light touch".
"At present, there is the feeling that POE is one big intervention into a client's business - two interventions if you carry out a pre-design evaluation - which they don't want to do," she says. "So can we make it more proceduralised?
"Before any design work starts, get staff to fill out a 20-minute survey on what matters most to them in the workplace. Answers could be: an open-plan layout, more access to coffee, a shorter commute, lots of plants, and so on. Then by using a ranking system, you establish which factors are most important."
That information, says Sailer, can help the design process and be used at POE stage to assess whether the design has been effective.
Parker agrees with Sailer on the importance of a pre-design evaluation, saying, "That is the only way POE is effective."
However, she questions whether existing POE tools look at company behaviour enough. Parker says: "Behavioural scientists work with with clients and translate their behavioural analysis into designs with architect partners."
Predictive behavioural algorithms are used, which are created following extensive data collection before design work starts. The firm's survey tool collects data on a company's technology, space, furnishings and other facilities requirements, but more importantly, cultural and behavioural issues such as work-life balance, autonomy, hierarchy and employee wellbeing. This is supplemented by Phido, a photo tool which it has developed to help illustrate the interaction between space and culture.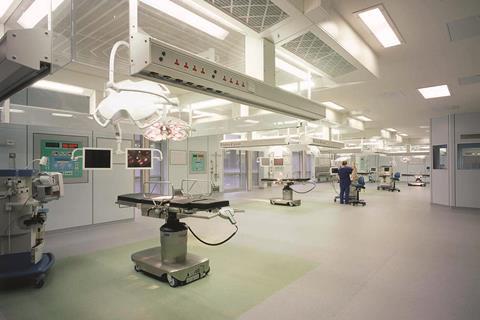 Parker cannot stress enough the importance of a company's culture: "Often, companies will want to bring in an open plan office, but then the feedback we get from employees is that they would see that as a mechanism for their bosses to keep an eye on them," she says.
"[The firm] might want to put in a 'Google Slide' or some other breakout feature, but more than 70% of our respondents worry about appearing to be 'skiving' if they're not at their desks."
It is also important to address companies' future needs. "A common failure is not enough 'future casting' when an organisation prepares to move to a new building," Parker says. "So they don't future proof for how the workspace should be in 10 years' time. You get offices that become very stale very quickly."
The end-game is how the post-occupancy data compares to the pre-design evaluation, though as a relatively young company, Parker says her clients are just reaching POE. She says the measurement metrics Hatch uses at this stage reflect the firms' aspirations at the outset.
"Most businesses want more collaboration," she says. "Flexible working is a fast-growing trend, so staff need greater autonomy. Another metric is resilience - does the workplace equip people better to survive the slings and arrows of everyday life?"
The sector that has led the way - and continues to - in EBD and POE is healthcare. Richard Mazuch is an architect and director of design research and innovation with IBI Group. He was also another member of the panel at the Evidence Space EBD discussion event. As founder of IBI THINK, the practice's thought leadership group, he has developed a healthcare POE template which includes key performance indicators that projects can be measured against.
"We also collate evidence-based research on thousands of hospitals around the world and harness that for the POE template," Mazuch adds. "It is not just our own evidence we use for design."
They don't future proof for how the workspace should be in 10 years' time. You get offices that become very stale very quickly

Monica Parker, HATCH
One of his success stories is the Barn Theatre design for the Broadgreen and Wrightington hospitals. Mazuch was also responsible for the Cruciform Ward design, first introduced to Guernsey Hospital, which uses the same area as conventional ward designs but, because of the bed layout, the distance between patients' heads is increased leading to reduction in infection. "It is now in the NHS design guide and Procure21+ best practice," he says.
However, there may be one important reason why healthcare design has blazed a trail in collating and using evidence for design. "It's more of an exact science," says Sailer. "There are known truths in the healthcare design field.
"But it is different with offices," she says. "People will not miraculously collaborate more in an open plan office - because every organisation has its own unique behavioural culture. And where every case is unique, you can't take learning from one to another.
"That's why I steer away from using the term 'best practice', as there's no one answer. There's no ideal workplace. But a procedural approach enables you to collect data that can help deliver a well-designed workplace."
The problem is, according to Parker, the mechanisms for data collection are wrong. "People who deploy a POE are often the wrong people - they think in terms of cost per ft2, energy per ft2, and so on," she says. "Whereas the data you need is behavioural. But that won't come without a broader acceptance of social science."
Mazuch would like POE to be included as "a statutory item in the contract" rather than a "nice to have".
"It has to be taken more seriously, rather than just a tick in the box, so that the learning from each project can be cycled back into the next project," he says. "It can be uncomfortable for some architects but in healthcare, it saves lives."
"We need more awareness," says Sailer. "It would be interesting to carry out a randomised control trial, common in medicine, where one group of patients gets the drug and another group the placebo. You could refurbish one floor of an office, using evidence from previous projects, and then compare it to how another floor performs.
"The construction industry needs to show clients how better POEs and better data collection will benefit them, otherwise they will be reluctant to accept it.""Barn" operating theatres - where the main surgical area is open plan, allowing for multiple patients to be treated side by side - are a relatively new concept in the UK, but architects IBI have recently used the design on two hospitals. Broadgreen, in Liverpool, was completed in 2008, and significantly, evidence collated from the POE was used for the design of the orthopaedic facility of Wrightington Hospital, in Wigan, which opened its doors just before Christmas.
"After the Broadgreen project, we carried out questionnaires with surgeons and anaesthesia staff," expains Mazuch. "We compared the advantages and disadvantages of old and new. Previously, one in six patients would get a post operative infection, and this was reduced to one in 10 in the new theatre. We also used feedback from that POE in the Wrightington design.
"We're now monitoring the effect of these changes at Wrightington, and their inpatients throughput has improved by 9%."

POE tools
There is no industry-wide standard but many organisations produce or recommend toolkits to help with POE. Here is a selection of some of those available:
The British Council for Offices (BCO) has produced its own Guide to Post Occupancy Evaluation, to provide recommendations to members. It suggests two tools for POEs: the Building Use Studies (BUS) methodology and the Leesman index (Lmi). "The BUS methodology analyses the performance of the office building while the Leesman index focuses on the suitability of the workplace for its present occupier, which will differ depending on the occupier's own business sector," says a spokesperson.
The Design Quality Method (DQM) is the BRE's main POE tool, says Leanne McMillan, BRE sustainable development and accreditation director. It has been used widely in the higher education sector and among public authorities.
"The DQM assesses design quality, building performance feedback and operational efficiency, using expert opinion, professional judgement, user opinion and scientific measurement," McMillan says.
Soft Landings, developed by BSRIA is one of the industry's best known tools for bridging the gap between design intentions and operational outcomes. Although more focused on energy and environmental performance, the operational outcome is a key part, says Roderic Bunn, a building performance analyst at the association.
"All buildings are different in terms of their operational requirements, because obviously all of the end-users are different," he says. "What Soft Landings says is that you need to have a metric to measure the operational outcome. And it makes it very clear when the POE should be conducted. The problem is, although Soft Landings requires designers to work out a client's operational requirements, this is difficult to measure. It can't be quantified as easily as, say, energy usage."
Looming on the horizon is the USA's
WELL Building Standard, developed and administered by the International WELL Building Institute, an evidence-based system for measuring, certifying and monitoring the impact of buildings on health and wellbeing. It scores a building in seven different categories using project documentation and an on-site audit.


National Grid headquarters, Aecom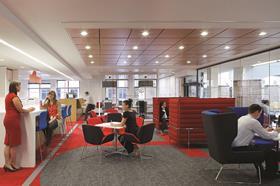 Ahead of the redesign of utility National Grid's headquarters in Warwick, Aecom and its client attempted to measure a link between employee productivity and workplace design. National Grid wanted the office to be flexible in terms of space but at a reduced cost and with lower energy and carbon usage. The space had to enable employees to work more effectively and boost wellbeing. Measurement techniques used included a work performance survey of over 300 staff, focus groups, interviews, observational studies and cognitive performance tests capturing data on creativity, reasoning and cognitive flexibility - before and after the move.
The results were published after the headquarters opened last summer. National Grid says its staff performance increased by 8%, which it equates to £20m of increased productivity. It reckons the facility also saves £8m-£20m in annual operating costs.
Hilary Jeffery, workplace strategy director at Aecom, says: "This study has allowed us to make significant strides in measuring the impact of the workplace on employee output. By taking a more strategic view of an organisation's real estate and the workplace environment, employers can significantly increase the value gained from their biggest cost: their people."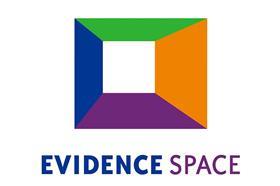 For more information on post occupancy evaluation and evidence-based design see www.evidencespace.com