Mitie reports "buoyant" private sector market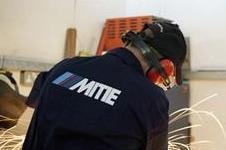 Support services firm Mitie has secured 87% of its budgeted revenue for this financial year already.
In a statement to the city the firm said that since between 1 April and 30 June it had secured 87% of the revenue it expected to make this year, up from 85% of revenue secured over the same period last year.
Analysts forecast the firm to earn £2.14bn in revenue this year.
The firm said its private sector pipeline remained "buoyant" with big wins such as its £775m partnership with Lloyds Banking Group to provide facilities management across its portfolio. While it's public sector work remained at a "steady flow".
In a statement the firm said: "The financial year has started well, despite a backdrop of continued global economic uncertainty and challenging conditions in certain of our cyclical markets."