Should the communities department's recent Building Regulations consultation have done more to tighten security?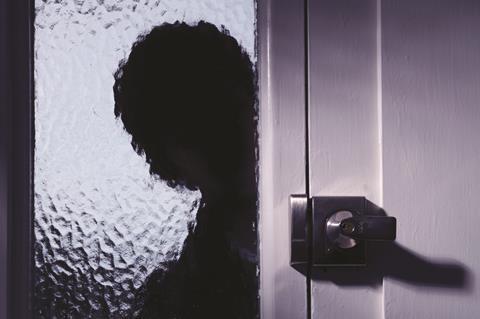 The latest Home Office Crime Survey for England and Wales shows a small but significant 4% increase in domestic break-ins and 5% for other household-related crime. In the context of the 22 million plus homes in the UK, the 45,000 incidents are relatively low. But the ramifications of a home being damaged and precious items stolen go well beyond the financial implications.
This is why domestic security is such a tricky subject. Striking a balance between the cost-based logic and viability of physical measures and the stress caused not just by break-ins but by the fear of break-ins is almost impossible.
Additional security regs?
The recent consultation from the communities department on the Building Regulations raised hopes of a section on security, not least because it was the former regulations minister, Andrew Stunnell, who introduced the Secure and Sustainable Buildings Act as a private member's bill while in opposition in 2004.
The consultation set out a range of prospective security standards, all focusing on doors and windows. It concluded that the general level of security currently available is cost-effective. It also concluded that for new and replacement fittings, a slightly higher level of security may be desirable, and that consumers should have better information available from independent sources. But additional regulations covering security were, in the minds of the communities department, not worth pursuing.
It is true that there are established standards covering many aspects of domestic security. Secured by Design is a partnership between the police, Home Office and local authorities and publishes information on built environment security. All of the standards concentrate on the front door, back door, windows, roof lights, ironmongery and robustness of these elements. The Secured by Design document, New Homes 2010, identifies the level of design and specification considered to be satisfactory.
Additionally, there is LPS 1175, which establishes categories for resistance and is often used for doors and windows. There are other standards, too: PAS 23 and 24 covers doors assemblies, EN 1627 covers the burglar-resistance of door and window assemblies and BS 7950 covers the enhanced security performance of windows for domestic applications.
Some day we will have homes with central locking and alarm systems that tell us if there is something wrong on our mobile phones
The move towards better energy performance is helping, too. Multi-pane glass results in thicker windows, and higher levels of insulation inherently make doors and windows stronger. Tighter and more uniform seals make it more difficult to prise open entrances.
But do these measures go far enough? While the communities department may have been swayed by the fact that crime has reduced over recent years, the fear of burglary is still ever present. Work undertaken by the Home Office and BRE to establish what practical action can be taken to reduce the risk of burglary has demonstrated that better levels of security help to reduce not just the risk of a break-in but the fear of it happening in the first place. Should this have tipped the consultation's balance in favour of greater regulation?
It is certainly clear that more can be done. In particular, greater attention should be applied to the security of new-build projects. Specifying more robust doors, windows and fittings - such as integrated locking systems and beading that is impossible to remove - is far easier at the construction stage than attempting a retrofit. It also allows security to be less visible: often, the money, time and stress consumed by applying a plethora of add-on ironmongery and fittings results only in an obvious invitation to the burglar.
There is a parallel to be made with car security. For some considerable time, car manufacturers disregarded real security, leaving the cost and stress to others. Insurers led the way with the Thatcham research centre, which worked with the industry to make cars much more resilient to theft or damage. Perhaps the housebuilding industry needs a similar driver in order to up its game.
Some day we will have homes with central locking and alarm systems that tell us if there is something wrong on our mobile phones. All windows could have laminated glass and internal beading and fixing systems, making it difficult to break in.
But such a change in thinking is only likely to happen with some outside pressure, as the housebuilding industry seems firmly focused on budget security solutions. While Building Regulations might not be the answer, a government-led approach certainly is.