In the sixth part of our series on new technology, Sara Cunningham considers how building contracts can be adapted for new buildings that also are required to generate energy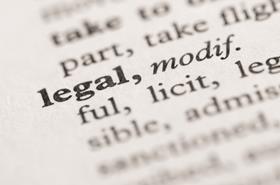 Sustainability and innovative technologies to produce power without reliance on the National Grid are increasing in demand. Energy consumption over the next 10 to 15 years is likely to be very different from what it is today. These changes are likely to affect the requirements for many new buildings.
Alternative energy sources in buildings come in many different forms:
Solar panels These can be in the form of roof tiles, wall panels or windows. There are many factors that influence the energy output of solar systems, including the orientation and angle of the panels, temperature, presence of shade and the quality of the components.
On-site generators These include geothermal energy and gas power. Through a technology known as geo-exchange, it is possible to tap into underground heat energy. Geo-exchange uses a series of closed-loop boreholes drilled hundreds of feet underground and allows access to natural heat that is captured and stored, offering on-demand heating, hot water and cooling for refrigeration. There are also an increasing number of businesses installing their own gas powered on-site generators. Typically this energy source has been used in hospitals, factories and shopping centres. On-site generation can be used for both power generation only, or for combined heat and power, which allows thermal energy that would ordinarily be rejected to be used cost-effectively.
Wind turbines These can be installed on buildings to generate electricity. Traditionally, these have been used on large-scale wind farms. However, they can also be installed on big buildings.
With energy prices increasing and the greater demand for sustainability, clients are seeking new ways to achieve energy efficiency in their buildings. By incorporating alternative energy sources, there is an expectation that a certain energy output will be achieved once that building is handed over.
How can this be addressed in the building contract? The most commonly used forms of contract for buildings in the UK are the JCT and NEC forms. However, these forms do not specifically address how a client can incorporate a requirement for a certain energy output from its building. This is because the JCT and NEC are "work-based" contracts, as opposed to "results-based" contracts.
"Results-based" contracts that measure performance criteria are traditionally used in the power and processing industries. These industries have their own standard forms, such as the IChemE and MF/1 forms of contract, which provide for specific performance criteria that the project has to meet.
With the increase in alternative energy sources being installed on buildings, it is expected that there will be a need for additional handover criteria to be incorporated into the relevant building contract – particularly if these are based on the forms of contract typically used for traditional building projects, such as the JCT or NEC forms. For example, such standard form contracts could be amended to include provisions for a detailed testing regime to take place before and/or after practical completion of the building. This could include:
A condition precedent to practical completion that the plant installed on the building is tested and provides the minimum outputs. For example, that the on-site generators produce the required energy output.
Performance testing once the building is in use, to identify whether the performance of the plant is as required over a specified time period. For example, measuring the energy output of any installed solar panels or wind turbines.
Performance liquidated damages to be payable if the performance testing does not achieve the required outcomes but remains within stipulated limits (agreed pre-contract). This would be a separate mechanism from the traditional delay liquidated damages and could apply even if the works had already been handed over as practically complete.
A mechanism to address the consequences of the performance test results being outside the stipulated limits. For example, the client could be entitled to reject the relevant works and terminate the contract.
A contractor may also insist on its own amendments to reduce the risk imposed by such a testing regime, such as a cap on the performance damages that may be payable.
As with all bespoke amendments to standard form construction contracts, careful consideration would have to be given to the interaction of these amendments and the existing provisions of the standard form contract. Further amendments may be required to the existing provisions to ensure that they are consistent with any such new testing regime.
Sara Cunningham is an associate in the construction, engineering and projects team at Charles Russell Speechlys