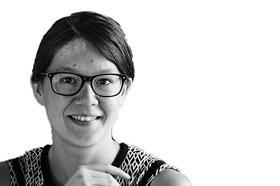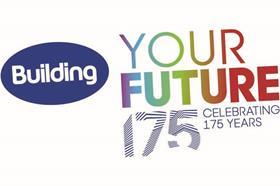 Digitalisation is changing everything. It will make the whole construction industry more efficient – but it will also make it more creative, turning it into a more interesting sector for new recruits to join. And with that potential for creativity, it will start to attract different kinds of talent and new kinds of people: innovators, disruptors, and big-picture thinkers.
To allow those people to create game-changing ideas, we must free up movement between traditional job roles, and so allow people to explore ideas and innovations not just across the construction industry but also other areas of science and technology.
Being able to invest time in changing processes, understanding that at some point things are going to go wrong, but being allowed to learn from that in an evolving process is so important
I believe there should be more multidisciplinary courses, involving real building projects. On these, participants could use their existing expertise, but also get the chance to work in different disciplines if they have the passion to learn.
I did a masters in Germany, on a joint course with architects, engineers, biologists, computer scientists and roboticists. We were developing projects and looking at research and directly at nature to see what inspiration we could get from there to think about new materials and new construction techniques. Even though we had come from various sectors, you didn't necessarily have to sit and work in that sector. So if you were interested in looking at how to build with a robot – working with robotic arms – if you had the interest and the drive to spend the time to look at it, then you were able to do that.
On that course, I got inspiration from lots of different areas of construction and from outside the traditional built environment industry, which meant that I got a broader skillset and a real range of perspectives. Digitalisation made this collaborative approach possible, and allowed us to work together in a multidisciplinary team. This gave us an appreciation of different roles, introduced us to new ideas, and created the mental space to test out new things. Driving change is not just about what practical skills you can learn, but also your mental agility and repertoire of ways to think about a problem.
Skills do come into it, though. Teaching new industry recruits some computational design skills may help them to challenge traditional view of how the design process should be structured and give them a more holistic skillset.
But while finding out about different sectors and disciplines can involve learning technical skills such as scripting or coding, it also gives you the chance to have those bigger ideas. Being able to invest time in changing processes, understanding that at some point things are going to go wrong, but being allowed to learn from that in an evolving process is so important.
One other easy way to inject new ways of thinking into the construction industry would be to change recruitment processes to be more about passion and personality than specific existing qualifications. It would give a chance to the future great engineers who didn't have the opportunity to get experience or decided later in their education process what they wanted to be – and the construction industry will benefit from their different point of view.
Emily Scoones, structural computational design engineer at Ramboll, was speaking to Jamie Harris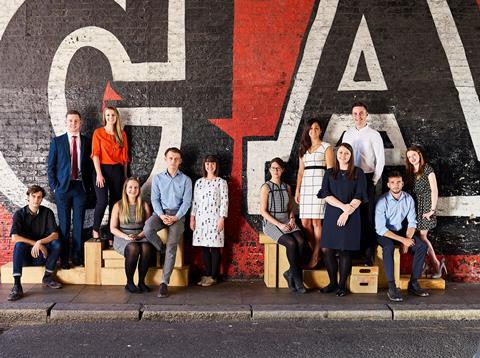 Our graduate panel
This article is part of a series of views from a group of 12 fairly recent graduates working across the built environment – project managers, site managers, engineers, architects, surveyors and consultants – that Building brought together to discuss their hopes, dreams and fears for the sector.
Why did they join an industry with an image problem that puts off many young people? How do they hope to make their mark? And what do they most want to change?