Let's design in collaboration with the people who care about the outcomes the most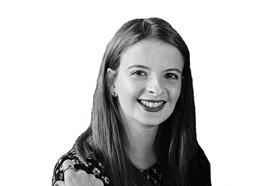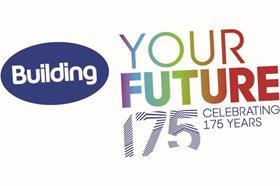 As planners in the construction world, we're changing the places people live in. That's bigger than some people realise. You need to respect how members of the public feel about their area and give due consideration to their opinions. It can be an emotive topic for residents when the environment in which they live, work and or socialise is changing and it's quite easy for consultants with an objective viewpoint to brush off often-valid concerns.
I'm from Newcastle-under-Lyme, right next to Stoke-on-Trent. Stoke is made up of six smaller towns and I've observed many of the city's struggles in becoming a competitive city, especially with Manchester and Birmingham so nearby. When it came to choosing my undergraduate dissertation topic, I was interested in how Stoke had been trying to market itself in this way, contrasted with how residents identified with the city. This has resulted in considerable tension and upset amid the local residents who feel there has been a lack of developer engagement with them.
It's quite easy for consultants to brush off the general public's often-valid concerns
This isn't just a UK issue either. During my masters, I researched consultation and resident engagement within a planning system reform in Toronto, Canada. The reform looked into improving resident engagement among other things, but plans weren't as clear as they could have been; there was an element of miscommunication and residents couldn't fully get behind the reform. From a resident's point of view, with developments and regeneration projects, it can feel like public consultation is just something we have to go through; especially at the early stages.
There's a lot that can be done. While traditional public consultation exhibitions have their place, they don't tend to foster a good relationship with communities, as plans seem so finalised. You can still present that final polished article later, but an earlier step that is less intensive, less arduous, and probably less expensive, can prove quite valuable. Having an open discussion rather than a presentation at the earlier stages could help make our cities greater and reduce conflict, making people more excited about changing their environment for the better.
Some companies want to project their image as a big corporate brand with perfect, beautiful, polished exhibition boards, but in reality, this can give the impression that the community has missed its opportunity to voice their views and concerns.
The next generation of residents and workers are key to breaking down some of these barriers, making it critical to engage with them on developments. This group of young people can be more politically aware in some ways. There is more of a campaign culture and a culture for residents and young people to get involved in issues that they feel passionate about. The newest recruits joining the industry are eager to promote good planning and construction, especially given the housing crisis and the fact that a lot of these people are struggling themselves to get on the property ladder and would like to engage in developments to make sure there are more entry-level homes, for instance.
Young people outside the construction industry also recognise the need for development; and they want to help shape it. Those already well established in the industry can be useful in facilitating that, not only for the benefit of the younger generation but for the wider community overall.
There's more social awareness around making sure that we develop infrastructure correctly and respect what's already there. But there's also an awareness of the future, especially in terms of sustainability. If you can consult on those matters as well, and design in collaboration with the people who care about the outcomes the most, then you will end up with properties and developments that should hopefully be beloved for many, many years to come.
Annabel Le Lohé was speaking to Jamie Harris
Building's graduate panel
This article is part of a series of views from a group of 12 fairly recent graduates working across the built environment – project managers, site managers, engineers, architects, surveyors and consultants – that Building brought together to discuss their hopes, dreams and fears for the sector.
Why did they join an industry with an image problem that puts off many young people? How do they hope to make their mark? What do they want to change?